Local
Capitol Police officer killed at barricade was North Adams native
State Representative John Barrett III was mayor of North Adams for 26 years and recalled handing Evans his diploma when he graduated from Drury High in 1998. "It is a shock," Barrett said in an interview Friday night. "He was just a good kid who had a great sense of humor, was well-rounded, and he knew what he was doing."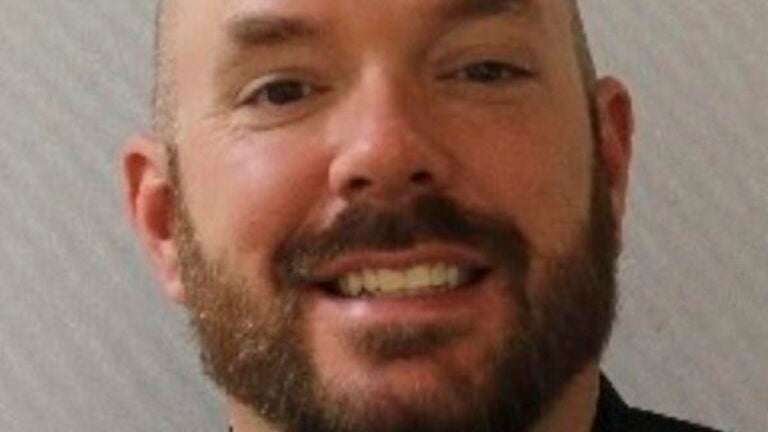 He was the "all-American kid," a multisport athlete from North Adams who dreamed of joining the US Capitol Police, protecting Congress and the public in the seat of American democracy.
Officer William "Billy" Evans's dream ended tragically on Friday, when a man rammed a car into a barricade outside the Capitol building, killing him and injuring a second officer.
His death stunned longtime friends in Western Massachusetts, where the 41-year-old Evans was born in North Adams, and he later lived in the neighboring town of Clarksburg.
"Billy's older sister was one of my best friends from kindergarten through today, so I've known Billy for about 40 years," North Adams City Councilor Jason M. LaForest said in an interview Friday night. "He grew up from being one of my best friends' annoying kid brothers to a truly fun-loving and inspiring dad. He loved being a US Capitol Police officer more than anyone really could say."
Others remembered Evans as the spirited Little Leaguer, who later played trumpet in the Drury High School band and grew up to be a devoted father of two young children.
"He was just a really good dude," said Brendan Bullett, a friend from Little League who stayed in touch with Evans. "And I don't say that in a light manner. I think that was the best way that I can come up with [to describe] him."
"He cared a lot about his friends. He absolutely adored his children. … He was good to everybody. He was kind."
State Representative John Barrett III was mayor of North Adams for 26 years and recalled handing Evans his diploma when he graduated from Drury High in 1998.
"It is a shock," Barrett said in an interview Friday night. "He was just a good kid who had a great sense of humor, was well-rounded, and he knew what he was doing."
Evans graduated from Western New England University in 2002 with a bachelor's degree in criminal justice, according to Judy Curran, a spokeswoman for the private university in Springfield.
He began dreaming of joining the Capitol Police in college and joined the department along with one of his best friends, LaForest said.
President Biden ordered the flags lowered to half-staff at federal buildings across the country in Evans's honor. Senator Edward J. Markey called Evans "a hero, a patriot, and a beloved father and friend."
"Our hearts break at the death of brave Officer Billy Evans, an 18-year veteran of the United States Capitol Police force and Massachusetts native," Markey said in a statement.
Barrett played golf with Evans's late father and was a close friend to the family, he said. He remembered watching Evans play Little League baseball and growing up into a high school athlete.
"He was an all-American kid in the sense that he grew up in a small town, played sports, and was a member of the band," Barrett said. "He was quite active."
Evans shared his love of sports and games of all kinds with his children, as his father had with him, LaForest said.
"Billy was a terrific athlete in high school," LaForest said. "He played baseball, golf, and he bowled. … And he was very much into gaming, so any opportunity he had to work on developing love of sport, love of gaming with his kids, he was all there. Billy is a kid who could make a trip to the dump look like a really great time."
Evans was the son of Howard Evans, who died in 2014, and Janice Evans, and he had one sister, friends said.
"His dad, Howie, was just an amazing guy, and Billy and his dad had an awesome connection," Bullett said.
LaForest spent about an hour with Janice Evans on Friday evening, he said.
"She's despondent," he said. "She is in shock, as is the rest of his family. They certainly will have to process the death of a son against the backdrop of national media over the next few days."
Evans was a member of the Capitol Police's first responders unit, according to a statement from the department.
The Capitol Police said he was the department's sixth officer to die in the line of duty. He was the second from Massachusetts. Officer John Gibson, a Waltham native, was one of two officers killed in 1998 when a man entered the Capitol and fired a handgun.