Local
OSHA fines Lynn tax business $136K for prohibiting face masks in office, flouting COVID-19 precautions
The owner said she does not think the federal agency has a case against her.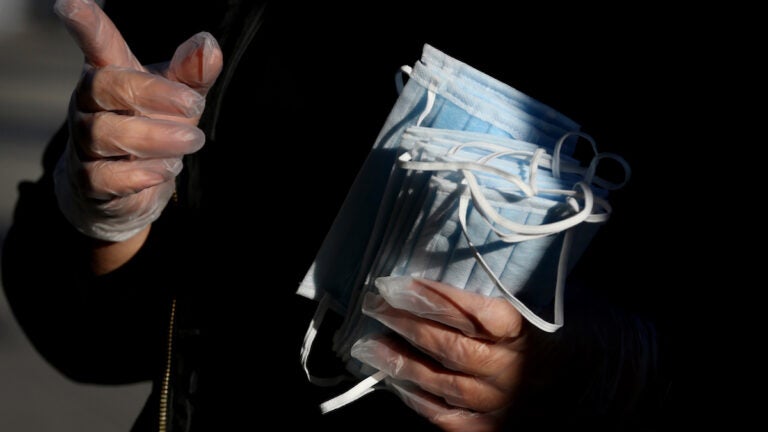 A Lynn tax preparation business is facing $136,532 in fines from the U.S. Department of Labor after an inspection found its owner prohibited employees and customers from wearing face masks while in the office.
The Occupational Safety and Health Administration cited Ariana Murrell-Rosario, owner of Liberty Tax Services, for "willfully failing to develop and implement measures to prevent the spread of the coronavirus," the agency said in a press release on Tuesday.
According to OSHA, Murrell-Rosario banned masks despite the state's mask order that required they be worn in places of business; made employees and customers work within six feet of one another without face coverings; did not provide proper ventilation in the office; and did not use physical barriers, enhanced cleaning practices, or employee health screenings to help stem the spread of the contagious virus.
The OSHA inspection launched on March 17 after the agency received a referral from state officials.
"This employer's willful refusal to implement basic safeguards places her employees at an increased risk of contracting and spreading the coronavirus," OSHA Regional Administrator Galen Blanton said in a statement. "Stopping the spread of this virus requires business' support in implementing COVID-19 Prevention Programs, and ensuring that staff and customers wear face coverings and maintain physical distance from each other."
In an interview with WBZ-TV, Murrell-Rosario said she believes the masks are potentially spreading the virus — an unfounded claim.
According to the U.S. Centers for Disease Control and Prevention, masks help prevent the spread of COVID-19, a virus that spreads through respiratory droplets released through coughing, sneezing, talking, shouting, and singing.
The CDC recommends that people who don't feel sick should still wear a mask because studies show those who are asymptomatic carriers of COVID-19 and those who are infected but have not yet shown symptoms can still spread the virus to others.
Murrell-Rosario also told the station Liberty Tax Services initially provided disposable masks to customers and claimed that some developed allergic reactions.
A facial rash known as perioral dermatitis has reportedly been more common during the pandemic, among other rashes related to mask-wearing.
Murrell-Rosario said she had customers remove their masks and put them in sealed bags while they were in the office, but the practice ultimately prompted complaints from customers to OSHA, WBZ-TV reports.
She said she does not think OSHA has a case.
"I would like to see OSHA, which is a federal agency charged with protecting the health and safety of employees, not pander to state pressure," she said.
OSHA said Murrell-Rosario has 15 days to either comply with the penalties, request an informal conference with the agency's area director, or contest the findings.
Get Boston.com's browser alerts:
Enable breaking news notifications straight to your internet browser.