Local
'They're intimidated by the accent': Readers react to middling ranking of Massachusetts in 'best state' poll
Unsurprisingly, politics heavily influences opinions on the state.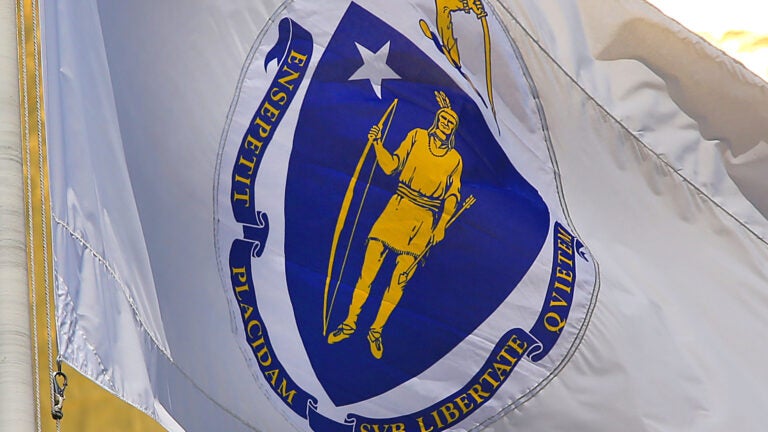 We recently shared a national YouGov survey showing that Massachusetts ranked as the 31st-best state among Americans (lower than every other New England state), and we wanted to know what Boston.com readers thought of the… let's say, uninspiring ranking.
It won't surprise anyone that a majority of the over 550 respondents think the commonwealth should have fared better: 58 percent said Massachusetts deserved to be higher, including 9 percent who insisted that the state should be No. 1. Many praised the state's healthcare, its robust economy, and its highly educated populace.
But there were still plenty of naysayers. One in four respondents thought the Bay State got the ranking it deserved, while 17 percent said it should have been even lower.
Several criticized the weather, the traffic, and the high cost of living in Massachusetts, but the biggest culprit? The state's residents, variously characterized as "arrogant," "unfriendly," and "looney tune lefties."
As Scott from Concord says, "Massachusetts would be wonderful if it wasn't for the people who live there."
Speaking of political animosity: YouGov shared data revealing the partisan impact of Americans' opinions on parts of the country. As you're probably able to guess, Democrats overwhelmingly prefer liberal states while Republicans favor conservative locales.
And the differences can be stark. Deep blue California is most divisive of all — the country's most populous state was ranked second among Democrats (winning 79 percent of head-to-head matchups, just below Hawaii) but dead last for Republicans (losing 76 percent of the time).
Massachusetts, another heavily Democratic state, saw a similar discrepancy. It ranked 19th for Democrats, winning 55 percent of matchups, and 46th for Republicans, losing two out of three times.
But even among Democrats, Massachusetts still ranks lower than every other New England state. Each made the top 15, with Vermont topping the region in 9th. It's the same pattern for Republicans — while Maine managed to get 28th, the other New England states are crowded in the bottom 15, with Massachusetts at the back of the pack.
It seems that no matter who you ask, Massachusetts is perceived as the stinker of New England, despite its dominance in the region.
Well, it matters a little. Over 70 people left additional comments in our poll about Massachusetts ranking 31st. Here's what some of them had to say.
Comments have been edited for length and clarity.
We got hosed, Mass. is No. 1!
"Best health care in the country, plenty of jobs, the beauty of Cape Cod and the Berkshires, MIT and Harvard, so much history, our sports teams, leading the country in AI, biotech and robotics, Boston activities/events/exploring the city and restaurants, delicious seafood. I love Massachusetts!"
"Mass. is a top state due to its excellent educational institutions, outstanding health care, leadership in innovation and creation of new businesses as a result, historic leadership in human rights, a population capable of critical thinking, and despite being a heavily Democratic state, frequently electing Republican Governors who are deemed to be the best candidate. Very few states can claim these attributes." —Jim from Concord
"Mass. rules! Great economy, great schools (pre-K thru college), beautiful coast, historic culture, liberal attitudes (mostly), mid-level tax load, low crime, pioneering public healthcare, a state government that can actually work together, welcoming to newcomers — what else do you want? I've been everywhere and Massachusetts is the best state in the U.S. by a mile." —Bill from Northborough
"I have lived lots of places, and Massachusetts is by far the best. I love how people are forthright, and tell it like it is. We have the best education in the world. I think people in red states view us as the pinnacle of the "radical left" and demonize us as a result. I think the fact that many people come here for college and never leave speaks for itself."
Mass. isn't No. 1, but it deserves better
"Massachusetts has it all — beaches, mountains, cultural experiences statewide, four beautiful seasons, history… the list goes on and on. I've done a fair amount of domestic and international travel and I'm always grateful of what I have so close at home." —Tina from Boston
"Although we may be quickly written off as a sports hub with a bunch of crazy drivers, there is much to appreciate here. We have world-class hospitals, an abundance of impressive colleges and universities, job opportunities, plenty of waterfront communities, eateries, and delicious seafood. The negatives? Definitely sometimes the people and pace of life… Eastern Mass. and the city is busy and congested, so folks are mostly irritable or in a rush. Cost of housing is insanely high and that's another drawback. Other Americans probably hate the Bostonian attitude and cockiness. Overall, Massachusetts has some charm and some crap, but doesn't every state?" —Jocelyn from Peabody
"Mass. scores very low in weather, traffic, affordability, and general friendliness of the population. That's kinda hard to overcome. It scores higher in urban beauty (Boston is one of the prettiest cities in the country), arts and cuisine, pro sports, career opportunities, crime, and beaches. It should be in the middle of the pack somewhere."
"Massachusetts is expensive for a reason: It is rich with opportunity, providing a varied, dynamic economy, excellent schools at all levels, and is within a day's drive of many beautiful outdoor attractions. Many people from other states don't realize just how good the quality of daily life is here." —Doug from Hopkinton
"I think Massachusetts is underrated by people who have never visited. It has a lot of nice architecture, old-world vibes, and pretty towns. And then in an economic sense, we certainly have a lot more jobs and better access to education and healthcare. I also sincerely believe Massachusetts is home to a large percentage of really intelligent people, but will that make people want to rank us higher on the list? Probably not."
"It's the abruptness of Massachusetts residents, the coarse 'Masshole' attitude, especially to strangers. It's a very loyal bunch once you get past this, but totally off-putting to those not used to it. Maine residents are so much warmer, laid back, friendly and welcoming everywhere you go." —Sue from Scituate
"Maine is so much more laid back and not as arrogant or self-centered as our neighbors to the south—they're not called Massholes for no reason. But Mass. is a great state with great sports teams, and Boston is such a happening city. It's not #1 and it's not better than Maine, but it's certainly better than Rhode Island and Connecticut." —Mike from Scarborough, Maine
"They are intimidated by the accent and the Southie tough guy mythology from the movies." —Danny from Charlestown
Mass. isn't that great, 31st sounds right
"People are selfish and rude. Massachusetts is extremely racist for a northern state. Taxes and cost of living are too high. Wages are too high. Roads and traffic are awful. Great healthcare and plenty of outdoor activities are the good parts. There's more bad things about Mass than good. I think it's right where it belongs on the list."
"The ranking is likely skewed by the particular individuals who happen to participate in the survey, However, the perception of Massachusetts as a 'nanny state' is accurate for those situated center/right politically, from gun laws to driving laws. As the saying goes, 'perception is reality' regardless of how accurate that reality is." —Sean from Westport
"It's just not a friendly, welcoming place. I know this is a point of pride for Massachusetts residents but it doesn't hold across the rest of the country." —'A' from Cambridge
Mass. should be lower!
"Massachusetts has too many arrogant folks, too many uptight folks, and too many rules/laws/statutes. Also, in some parts, it just has too many people, packed way too closely together." —Bob from Rockport, Maine
"Mass. is full of stuck-up people who know better than you, and won't let you forget about it. Combine that with a relative lack of natural beauty, and ridiculously high taxes and I am shocked we didn't rank lower." —Conor from Boston
"No edginess. Too vanilla. Food scene: not creative. Blue laws like no drinking outside without ordering food, no dancing, gaming, etc. without a license = laws against adult fun = miserable state. Forget history, focus on the future, Massachusetts." —Jack from Massachusetts
"The cost of living inside the 495 loop is just utterly ridiculous, we should be ranked in the bottom five due to cost of living alone."
"As someone not originally from here, Mass. residents born here are angry, mean, and unwelcoming people. Never a wave on the way out of the neighborhood, and wearing a 'Mass****' moniker as a compliment proves my point. Also, learn how to drive."
"The people who live here, native or carpetbagger, are overwhelmingly arrogant, intolerant of those they disagree with, rude, and unfriendly. They regularly elect witless fools and then put up with the amazingly inefficient, expensive, and incompetent government that comes of it. But they congratulate themselves all the time about how great they are. A little humility would be warranted."
Boston.com occasionally interacts with readers by conducting informal polls and surveys. These results should be read as an unscientific gauge of readers' opinions.
Get Boston.com's browser alerts:
Enable breaking news notifications straight to your internet browser.