Local News
Proposals seek to make same-day registration, vote-by-mail the norm for Boston elections
"We know that nationally, voting rights and ballot access are under attack, and Boston has an opportunity here to lead."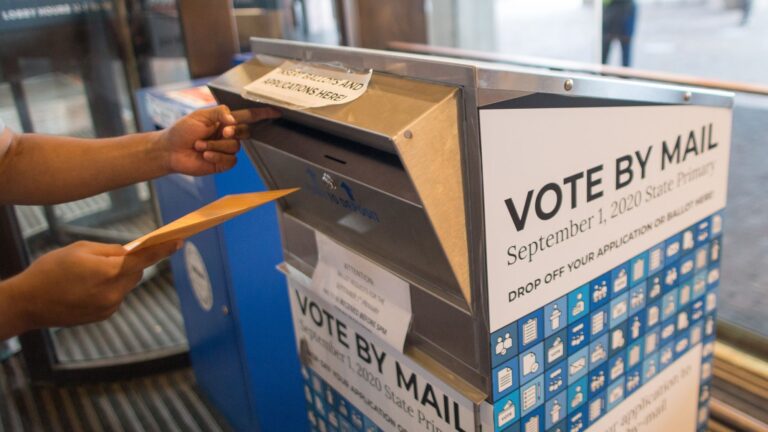 Two home rule petitions introduced to the Boston City Council Wednesday seek to expand voting rights in city elections by establishing same-day voter registration and making permanent the vote-by-mail option used in elections last year.
Councilor Ricardo Arroyo filed both proposals in partnership with the NAACP Boston Branch, the Secretary of the Commonwealth's office, and the city's Election Department.
In each, Arroyo wrote the measures would help remove barriers for communities that have been historically disenfranchised, while ensuring voting is safe and accessible to all voters.
The petition for vote-by-mail would also establish early voting in city elections.
"We know that these things work to increase voter participation, enfranchisement, and in the case of the situation we find ourselves in now but not solely due to the (coronavirus) pandemic, provide healthy ways and safe ways to vote," Arroyo told fellow councilors. "We know that nationally, voting rights and ballot access are under attack, and Boston has an opportunity here to lead with proven policies and practices that both serve to further the health of the public and our democracy."
State lawmakers allowed for vote-by-mail in last year's elections and have so far extended the practice through June 30.
The Legislature would also need to sign off on Arroyo's two proposals, should the council support them, in order for them to take hold.
"The time to act is now. There is much work that can be done right here in Massachusetts to ensure that we have fair, safe and accessible elections. While the rest of the nation debates this issue, we can get it done," Tanisha Sullivan, president of the NAACP Boston Branch, said in a statement. "When it comes to protecting our democracy, we must use every tool available to us. Through these home rule petitions, we can help ensure that the rights and access of Boston voters are protected and advanced."
According to Arroyo, same-day registration as outlined in the home rule petition would allow new voters to register on the day of an election, but not during the early voting period — a distinction informed by consultation from state and city officials.
If voters were allowed to register on early voting days, technicalities dictate election officials would have to require voters to return on election day to confirm they are registered and live in the city at the time of the election in order for their votes to be counted, Arroyo said. The process would also complicate how election workers sort early voting ballots ahead of election day, he said.
All registered voters would be able to vote by mail without need for an excuse to do so, under the other petition.
The petitions have been assigned to the Committee on Government Operations for review.
"I look forward to the hearings and working sessions that go into this to make sure that this is the best reflection of what we believe," Arroyo said.
On Wednesday, councilors also voted to move the city's preliminary election up one week to Sept 14. Election officials had previously said that doing so would allow for more time to print and distribute mail-in ballots to voters before the general election, should vote-by-mail be extended into the fall election cycle.
Read the home rule petitions:
Get Boston.com's browser alerts:
Enable breaking news notifications straight to your internet browser.