Local
Wakefield residents voted in favor of keeping their Native American school mascot. Here's what to know.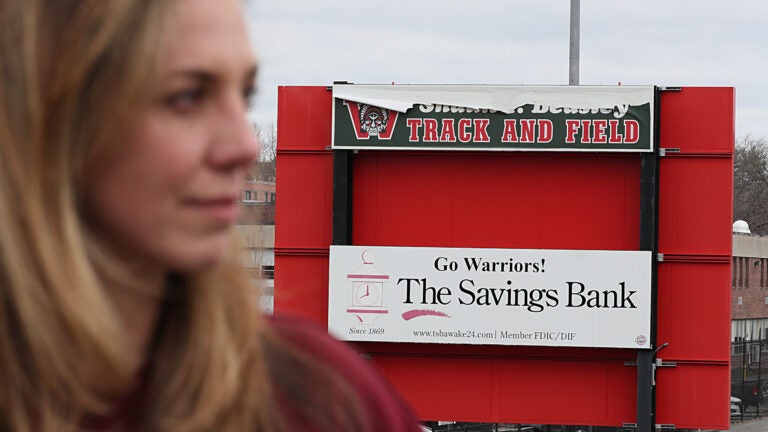 Wakefield residents voted Tuesday in favor of keeping the town's school logo, despite the Native American imagery being labeled as racist.
The non-binding vote came just weeks after the town's School Committee voted to take on a new logo — the current one depicts a Native American man wearing a headdress — but keep the "Warriors" name.
Wakefield's debate is taking place after school districts and other places across the country have voted to replace their Indigenous-themed mascots. Hanover High School eliminated its Native American-themed mascot last summer and opted for a public campaign to find a new one. Merrimack Valley High School in Concord, New Hampshire, removed its Native American mascot from its school logo in late 2019.
Meanwhile, Gov. Charlie Baker has said he is "open to talking" about redesigning the state's seal, which includes a drawing of Wampanoag Chief Ousamequin, also known as Massasoit.
The vote
Residents voted Tuesday to keep the school's logo by a 2,911 to 2,337 vote margin, according to unofficial results. Wakefield has roughly 27,000 residents.
Since it was non-binding, the referendum doesn't compel school officials to follow suit and keep the mascot. However, it does make a case for the residents who want to keep it.
What those in favor of dropping the mascot say
A Change.org petition devoted to eliminating the logo had nearly 3,200 signatures as of Wednesday afternoon.
The petition notes that mascots like this "do a disservice to the indigenous population that our state was named after."
"The warrior logo is a harmful stereotype that not only affects individuals in our community of indigenous descent, but also limits the view of the non-indigenous individuals in our community, as well," it says.
A website has also been devoted to ousting the mascot. "Retire the Wakefield Warrior Logo" is printed in large red letters across the top, with "Respect for Each Other, Respect for Native American Voices, Respect for Our Town" beneath it.
Jean-Luc Pierite, president of the board of directors of the North American Indian Center of Boston, told the Globe that those working to get rid of the mascots need to keep going.
"These images aren't grounded in reality and are obviously racist," he said, according to the newspaper.
Nicole Calabrese, who was in charge of the committee that urged residents to vote to drop the logo, said some people feel that those moving into the town are trying to change things.
"As someone who has lived here my whole life, I think that's kind of foolish," she told the Globe before the results. "I hate what a 'yes' vote would say about the town."
What those in favor of keeping the mascot say
Those that want to keep the mascot say it has to do with maintaining town traditions.
"I don't want to erase it. I'm afraid that's what's going to happen: that we're going to lose that history or tradition for our town," Ami Ruehrwein Wall, who won a seat on the School Committee Tuesday and who filed the petition for the ballot vote, told the Globe. "If the voters are saying this is what we want to do, I feel as an elected official you have to listen."
Brandon Flanagan, an unsuccessful Town Council candidate Tuesday, also voiced support for keeping it.
"There's a Native American family here in Wakefield, and they're very much in favor of keeping the logo because it preserves tradition, legacy, and their pride," he told Boston 25 News. "So I believe it's something that we need to listen to the people."
___
Information from the Associated Press was used in this report.