Media
After apologizing to readers, Nantucket Magazine publisher now says Dave Portnoy 'should be applauded'
The Barstool Sports founder is not exactly applauding the magazine back.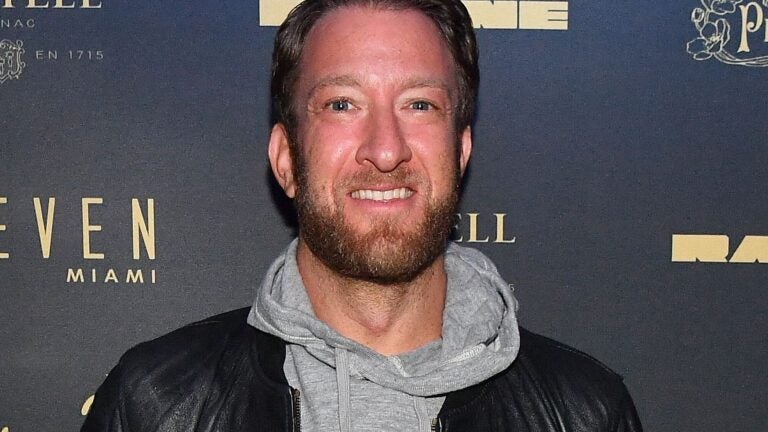 Nantucket Magazine publisher Bruce Percelay is hoping to clarify his stance on the controversial subject of Dave Portnoy.
Less than a week after he and editor Robert Cocuzzo apologized "for any pain caused" by the magazine's recent cover story featuring the Barstool Sports founder and Nantucket summer resident, Percelay reiterated Wednesday that their intentions were to showcase Portnoy's "philanthropy and his support of small businesses on the island and elsewhere during the pandemic."
"Anyone who engages and leads such efforts should be applauded, as those efforts are very much in line with my own," Percelay said.
Through a spokesman, Percelay noted that he, too, has engaged in philanthropy; as the founder of a local real estate investment firm that describes itself as "among the leading apartment landlords in Massachusetts," Percelay has served as the head of state's Make-A-Wish Foundation chapter and is on the boards of the Nantucket Cottage Hospital, Habitat for Humanity, and the Nantucket Whaling Museum.
"I believe there are few things more important in life than giving back to the community, as Dave and others have done," Percelay said, referring to Portnoy's efforts to raise money for businesses hurt by the COVID-19 pandemic.
"But Nantucket is a very special place and the islanders care very deeply about their community," he continued. "Those who criticized or were offended by our story should be acknowledged and their voices deserved to be heard and respected."
According to Page 6, the glowing profile of Portnoy on April 22 resulted in Nantucket Magazine's office getting "flooded" with complaints from residents, as well as from women's shelters and women's groups, due to the Barstool founder's history of unapologetic bullying behavior, misogynistic comments, and racist language.
That prompted the magazine to post a lengthy apology last Friday, which resulted in a subsequent round of blowback from Barstool fans — and Portnoy himself.
Since the magazine's apology, Portnoy has criticized Percelay and Cocuzzo as "spineless jellyfish" and "gutless jellyfish," who he argued caved to critics.
In a podcast released Wednesday, the Swampscott native unfurled a profanity-laced rant complaining about the people who objected to the cover and the magazine's decision to issue an apology. Portnoy directed most of his resentment toward Percelay and Cucuzzo, who he said "can go f*** themselves."
"I don't want to make it uncomfortable going to Nantucket, but f** these people," he said. "I should just buy the magazine and put it out of business."
Portnoy also said he received an email from Linda Holliday, the longtime girlfriend of New England Patriots coach Bill Belichick, hoping to mend fences between himself and Percelay. Portnoy said he declined.
"I'm vain and like being on the cover, but they're gutless jellyfish and they know it," he said.
Get Boston.com's browser alerts:
Enable breaking news notifications straight to your internet browser.