Local
Lake Champlain won't get a diving site from a sunken ferry
The proposal was withdrawn on Tuesday.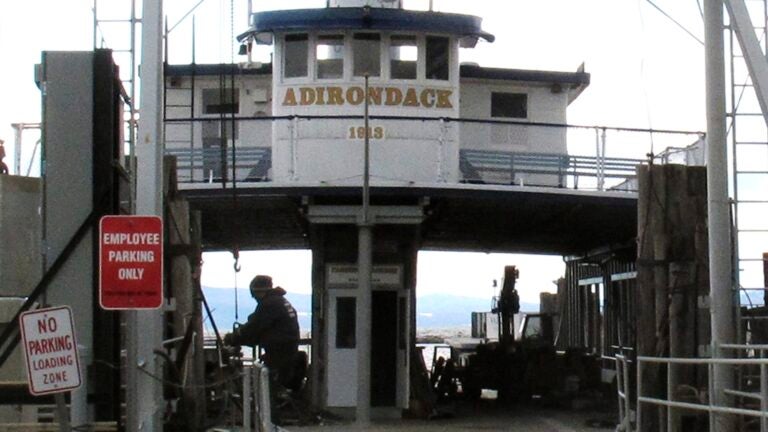 An effort to create a new recreational diving site by sinking an old ferry in Lake Champlain has been sunk.
The Adirondack, built in 1913 and measuring about 152 feet long, is said to be the oldest double-ended ferry to continue to operate in the country, according to the Vermont Agency of Commerce and Community Development. The boat would have been scuttled and added to the Lake Champlain Underwater Historic Preserve.
"This was a once-in-a-lifetime type of opportunity," Jonathan Eddy, manager and co-owner for Waterfront Diving Center, based in Burlington, told Boston.com. "It was a historic vessel, and that's one of the reasons why we wanted to save it."
But not everyone felt that way, and after public outcry from some environmental groups, the project was withdrawn Tuesday.
The project, if it had gone through, would've included the donation of the Adirondack by the Lake Champlain Transportation Company. Turning it into an underwater attraction would have meant an extensive cleaning that was planned to include removing any contaminants, according to the state.
Eddy noted that work on the project had been ongoing for about three years, and it had permits from the U.S. Army Corps of Engineers. There was also community outreach, and a public meeting, but few showed up, minus some divers.
"There aren't a lot of vessels that offer this opportunity to divers and training opportunities," he said.
Part of the vessel would've been submerged in 25 feet of water in some areas, and 70 feet in others. Technical divers would also be able to reach where the engine was.
Scuttling vessels to turn them into diving excursions isn't unheard of. In Lake Michigan, near Chicago, there are two sunken vessels: the Straits of Mackinac, which is also a ferry, and the Buccaneer, which patrolled the coast during World War II. Off Kingston, Ontario, is the Wolff Islander II, also a ferry.
The project would have cost about $175,000, according to the state, which would have included the mitigation and sinking. All of that was planned to be paid for by Lake Champlain Transportation.
Lori Fisher, executive director for the Lake Champlain Committee, described the project as "misguided." LCC, along with Vermont Natural Resources Council, had appealed the permit for the project.
"We should not be using our water source as a dumping ground for vessels," she told Boston.com.
She noted that there are many vessels on the bottom of the lake already. According to the Lake Champlain Maritime Museum, some of these shipwrecks are accessible to divers, though all are currently closed. Typically open from May through October, divers can visit the Horse Ferry, the Phoenix, a steamboat, which are both 19th-century vessels, as well as a handful of others.
Fisher also noted that roughly 200,000 people use drinking water from Lake Champlain.
"Why would you want to sink anything that had contaminants on it into your public water source?" she said.
"We are very pleased with today's decision," Jon Groveman, policy and water program director at Vermont Natural Resources Council. "Lake Champlain is not a dumping ground and should not be treated as such. We are grateful to the many Vermonters who spoke out against this misguided plan that prioritized concerns of recreation and maritime history over human and ecological health."
A press release from the two groups notes that the Adirondack will now be scrapped instead.
Newsletter Signup
Stay up to date on all the latest news from Boston.com