Local
Somerville moves to seize Armory building through eminent domain
City officials say that losing the historic building as a community space would be "a devastating blow."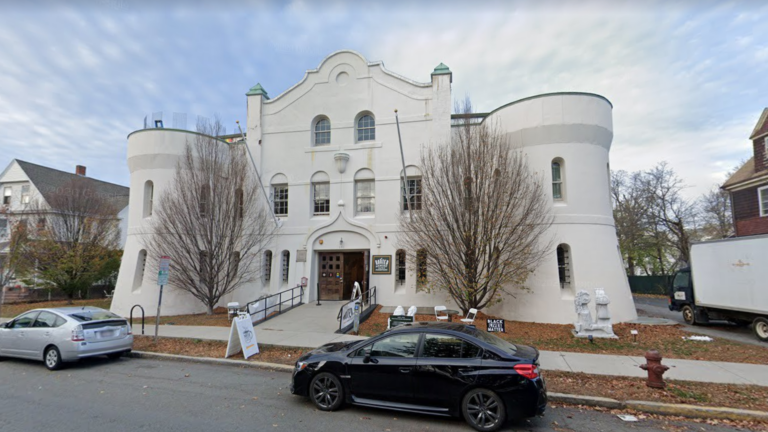 The City of Somerville had tried to reach a deal to buy its historic armory building. Now, they taking it.
After getting unanimous approval Thursday night from the Somerville City Council, Mayor Joe Curtatone announced Friday that the city is moving to acquire the Somerville Armory through eminent domain to preserve the distinct Highland Avenue building as a community art space.
The move means Somerville will pay just over $5 million to buy the property from its current owners, the Sater family, who also own the well-known Middle East nightclub in Cambridge and bought the Somerville Armory from the Massachusetts state government in 2004 for $2.6 million.
The family subsequently restored and converted the 118-year-old building, which has since been leased by the nonprofit Center for Arts at the Armory and several smaller, mostly arts-related tenants.
However, as Cambridge Day recently reported, the Sater family had recently signaled it was looking at filling the Armory's main hall with a tech company or small-scale manufacturer, ousting the existing tenants.
Somerville City Councilor Mark Niedergang, whose ward includes the property, said the potential loss of the Armory as a community space and a center for the arts would be "a devastating blow" to the city's culture and public life.
"The Armory is one of the most important places in Somerville for community events and gatherings of all kinds and, of course, for arts programming," Niedergang said in a statement Friday.
And while the city had previously tried to purchase the Armory, a deal apparently could not be reached. The Sater family did not respond to a request for comment Friday.
With a $5 million bond now approved by the council, the city is slated to take control of the property within 30 days.
Somerville officials say the acquisition will also relieve some financial pressure — exacerbated by the COVID-19 pandemic — on the arts organizations that make the Armory home.
While state laws limit the city's ability to help subsidize nonprofits' overhead costs, direct ownership will allow them to create a "permanently affordable arts space," officials said.
Curtatone said it was "important to proceed quickly" to help the hard-hit arts community.
"Our city is proud of its commitment to its arts community and this is a chance for us to make a tangible investment in a permanent public space for arts activities," he said. "We'll be taking a historic building in the center of our city and making sure it is preserved as a civic institution."
Newsletter Signup
Stay up to date on all the latest news from Boston.com