Local
You might need a different route to the Esplanade this summer — the Fiedler Footbridge renovation has begun.
The renovation will impact pedestrians and cyclists alike.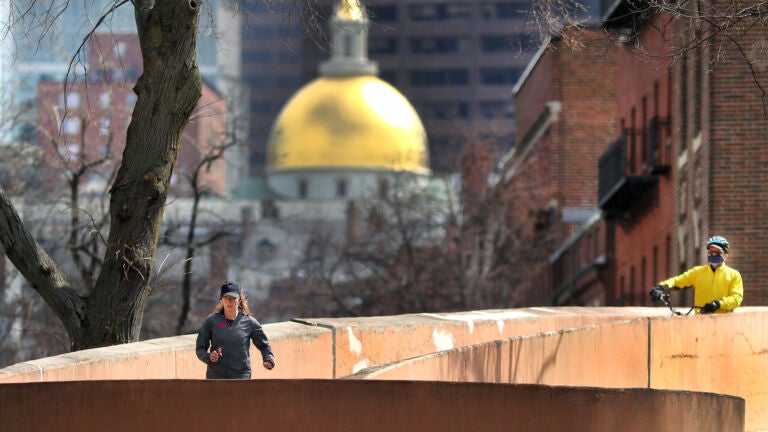 Even with mask mandates relaxing, many are looking forward to more time outside together this summer. Unfortunately, footbridge construction means it will be a little harder to get to one of Boston's favorite outdoor gathering spots.
Esplanade regulars may have to plan different routes this summer. Renovations on the Arthur Fiedler Footbridge began May 17 and are scheduled to continue through Friday, August 20.
The Fiedler Footbridge is the most heavily used access to the Esplanade, according to the Department of Conservation and Recreation, and brings visitors right to the Hatch Shell and the Esplanade playground.
The footbridge will be closed throughout renovations.
For pedestrians used to walking the existing route, detours will likely add several blocks to a typical trip. The closest walking routes over Storrow Drive are the Fanny Appleton Bridge near the Charles River/MGH T stop and the Dartmouth Street footbridge in the other direction. Each alternative route adds about half a mile.
A section of the Paul Dudley White bike path will also be closed to accommodate construction vehicles. Pedestrians and cyclists will be diverted across the lagoon via footbridges.
The Fiedler Footbridge was built in 1953 and dedicated to Boston Pops Conductor Arthur Fiedler in 1954. The dedication commemorated the 25th anniversary of the Pops's public performances on the Esplanade. Fiedler led the Pops from 1939 to 1979, and even before that he conducted the first public concert at the Hatch Shell in 1929.
Originally built in a brutalist architectural style, the salmon color was introduced in the 1970s. The project goal is to repair and restore the footbridge to its original appearance, which includes an exposed concrete finish.
The project covers repairing the concrete, removing the existing paint, adding a new coating to protect the concrete, and applying an anti-skid, waterproof membrane on all of the walkable surfaces.
The most recent area footbridge construction was the Frances Appleton Bridge completed in 2018, which is also ADA-accessible.
Newsletter Signup
Stay up to date on all the latest news from Boston.com