Local
Walsh knew about Police Commissioner Dennis White's internal affairs history, Gross says in affidavit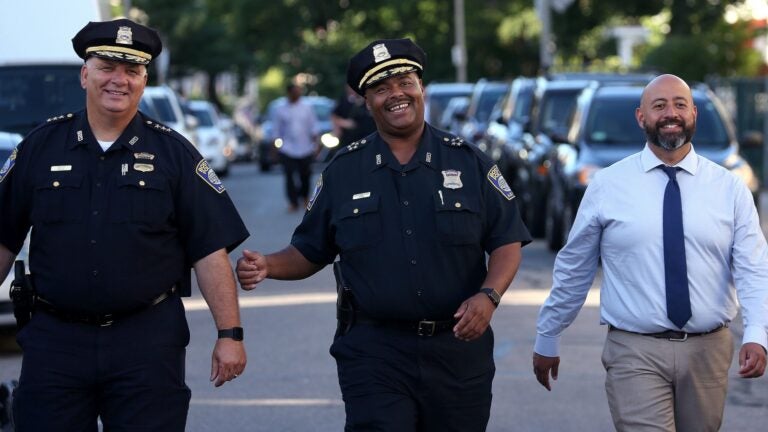 Former Boston mayor Martin J. Walsh knew of Police Commissioner Dennis White's troubled internal affairs history when he appointed him earlier this year to lead the department, according to affidavits filed in Suffolk Superior Court.
The allegation by White, and echoed by an affidavit filed by his predecessor, former commissioner William Gross, directly rebut Walsh's claim that he was unaware of White's history, which include past allegations of domestic violence. Walsh, who is now US Labor Secretary, has maintained that did not know of White's past.
The affidavits came as White prepares for a court hearing Thursday contesting his firing by Acting Mayor Kim Janey.
Read the full story on BostonGlobe.com.