Local News
The sad case of the million bees left to die in Shrewsbury
"Bees are just vastly important and definitely in peril."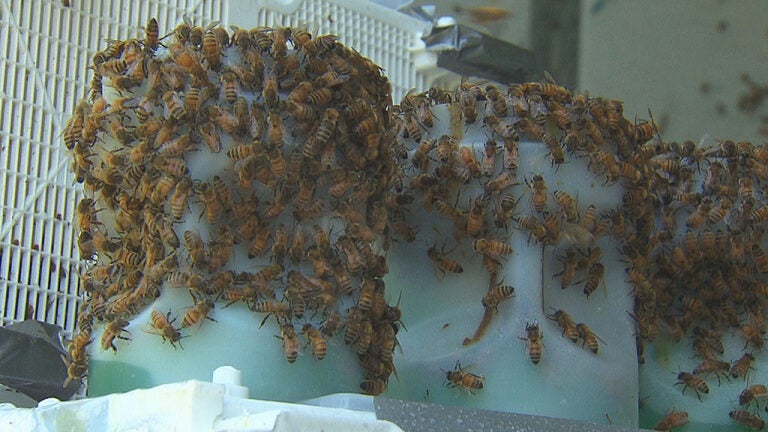 More than a million bees destined for New England beekeepers were left on a hot UPS truck for weeks, according to reporting from the CBS News I-Team. Unfortunately, most of the bees did not survive.
In a statement shared with Boston.com, UPS wrote that it is "not accurate" that the bees were kept in a truck for weeks, but when asked for a description of what did happen, the office did not provide further information.
"We have been working with the customer over the last couple of weeks, making multiple attempts with local beekeepers to safely contain and move the bees," UPS told Boston.com. "We continue to work with the customer and a local beekeeper on how to safely resolve the situation."
The bees were shipped from Pennsylvania by bee distributor Mann Lake Ltd, a leading manufacturer in the beekeeping industry that ships bees, kits, and equipment nationwide. UPS wrote that a shipment of bees had faulty packaging. According to the I-Team, the truck was held up in Shrewsbury after bees escaped the packaging.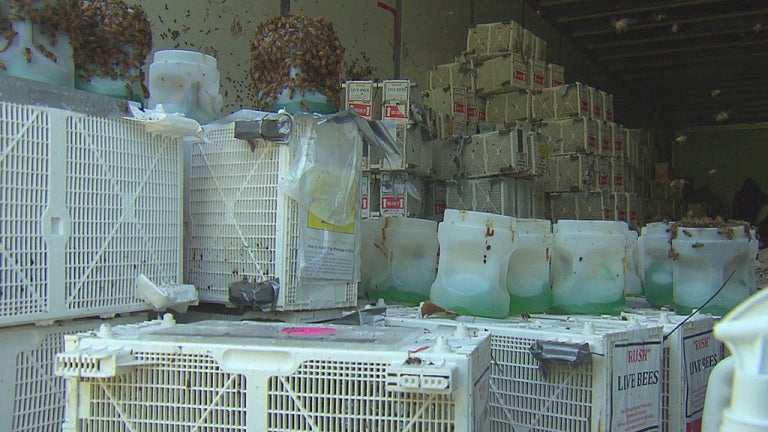 Mann Lake told CBS Boston it cares about bees and is looking into all aspects of the situation.
A big loss
Sam Jennings, sales manager and beekeeper with Boston-based beekeeping operation Best Bees, told Boston.com it was tough seeing a story where so many bees were abandoned and died.
"Bees are so important for food, pollination. They're such an important part of our ecosystem," he said. "There's been a bee crisis, and over the decades, we've watched bee health decline. …Bees are just vastly important and definitely in peril."
The network of beekeepers across the country is strong, Jennings said, and if the involved parties had gotten in touch with the local beekeepers association, most of the bees might have been saved.
"To me, it looked like more than a million bees – essentially it was at least 100 hives worth," he said.
An average beekeeper, Jennings said, would only oversee two to three hives, which include about 45,000 to 60,000 bees in peak season, depending on the equipment.
"Mann Lake is an institution, and has sold equipment to companies like ours for generations," he said. "I'm sure it's weighing on them heavily right now. Clearly, a lot of things went wrong here."
Jennings emphasized how beekeeping can support the local environment through pollination, and beekeepers can support the bees by tracking data on population and genetics to build strong colonies.
How you can help
According to Mass Audubon, populations of three bumblebee species in the eastern U.S. have declined by 90% in the last 30 years as climate change, pesticides, habitat degradation, and fewer native plants have impacted their environment. The website lists around 13 commonly observed bees, wasps, and hornets in Massachusetts but notes there are many more.
Mass Audubon lists a few tips to help support pollinators and save bee populations:
Try mowing less of your lawn and converting the rest to a garden, or raise your mower to a higher setting to let violets and other small flowers remain.
Minimize the use of pesticides and herbicides, which can kill pollinators and the plants they rely on.
Buy or build a bee hotel, a structure for bees to nest in.
Newsletter Signup
Stay up to date on all the latest news from Boston.com