Local News
Local academics, activists discuss how the Israeli-Palestinian conflict is playing out in Boston
"In light of the past year we've globally had...it is hard to turn away from something anymore."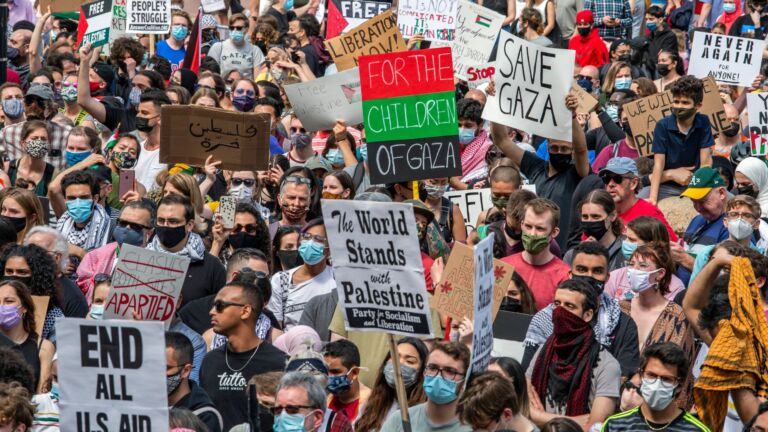 The conflict between Israel and Hamas and the ensuing cease-fire have caused a strong international reaction in recent weeks. Government officials at every level have spoken out as leaders are calling for peace and an end to the airstrikes by the Israeli military and Palestinian militants.
Across the nation, many protestors marched with signs condemning the Israeli government for occupation and displacement. On May 12 protesters gathered in Boston Common and Copley Square for pro-Palestine and pro-Israel rallies, and on May 15 thousands filled Copley Square protesting the Israeli airstrikes that killed hundreds in the Gaza Strip.
In Boston, these actions represent the strongest local response since protests erupted in 2014 over the violence in Gaza. UMass Boston Professor Leila Farsakh, an expert in the politics of the Arab-Israeli conflict, told Boston.com she believes social media and the rise of the Black Lives Matter movement are causing a rise in pro-Palestine sentiment.
"People can see the connection between the Palestinian and the African American plight," she said. "They could see people being discriminated against, people being robbed of their rights, and people being denied equality."
Farsakh thinks that BLM organizers and allies relate to the Palestinian experience of being "under siege" and "denied their humanity." She pointed to an April Human Rights Watch report that accuses the Israeli government of the crimes of apartheid, which she said many academics have been pointing to for years.
"Palestinians have a legitimate claim, not an irrational claim, and what Israel is doing is not protecting just the Jews it's actually stealing land from others," she said. "I think that's why it's made a big resonance internationally."
The next generation
Blair Nodelman, an organizer with If Not Now Boston, told Boston.com a few things are affecting the rise of local pro-Palestine sentiment.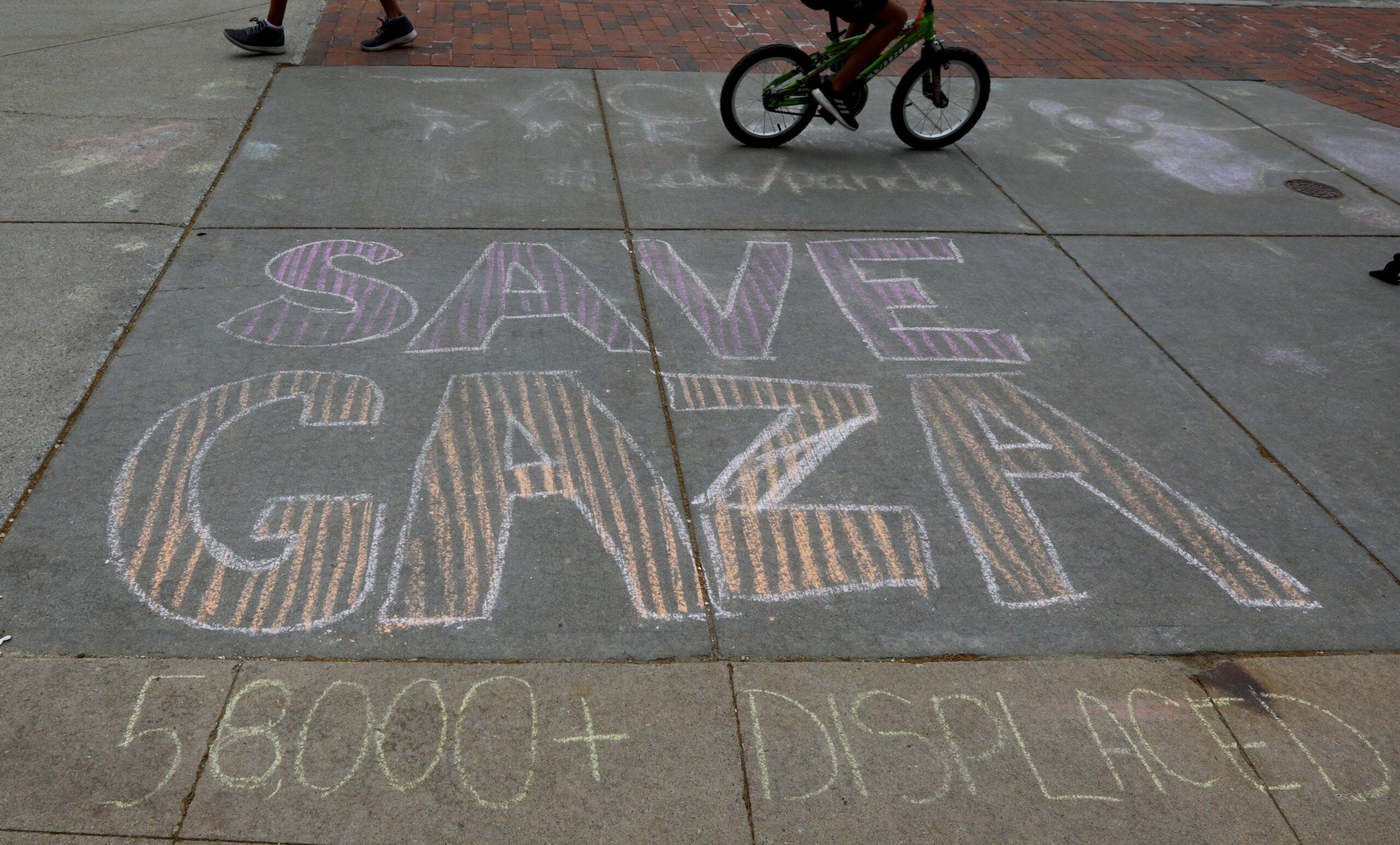 "In light of the past year we've globally had with the pandemic and reckonings with race, activism and protesting all around the world, it is hard to turn away from something anymore," they said. "I think also the lessons people learned in the past year have prompted them to speak up louder in support of Palestine."
If Not Now's goal is to help American Jews realize their safety isn't tied to the state of Israel, Nodelman said, and that they can be pro-Palestine and fully Jewish. Though there's a lot of nuance here, Nodelman noted that being pro-Palestine does not automatically mean you're anti-Israel.
"The thing that really needs to be clarified is when we talk about condemning Israel, we're often talking about the Israeli government, we're not talking about Israelis themselves," they said. "Also, it's not a level playing field. I'm perfectly aware Hamas was shooting rockets into Israel, but Israel also has the infrastructure and backing of the United States for military action. So, the balances are completely off and in favor of Israel pretty much every time based on where they're positioned in the world."
The threat of oversimplification
In an interview with Boston.com, Jeremy Burton, executive director of the Jewish Community Relations Council of Greater Boston, noted the incredible complexity of what's happening in the Middle East, and said it's hard to know where to start the conversation at any given time.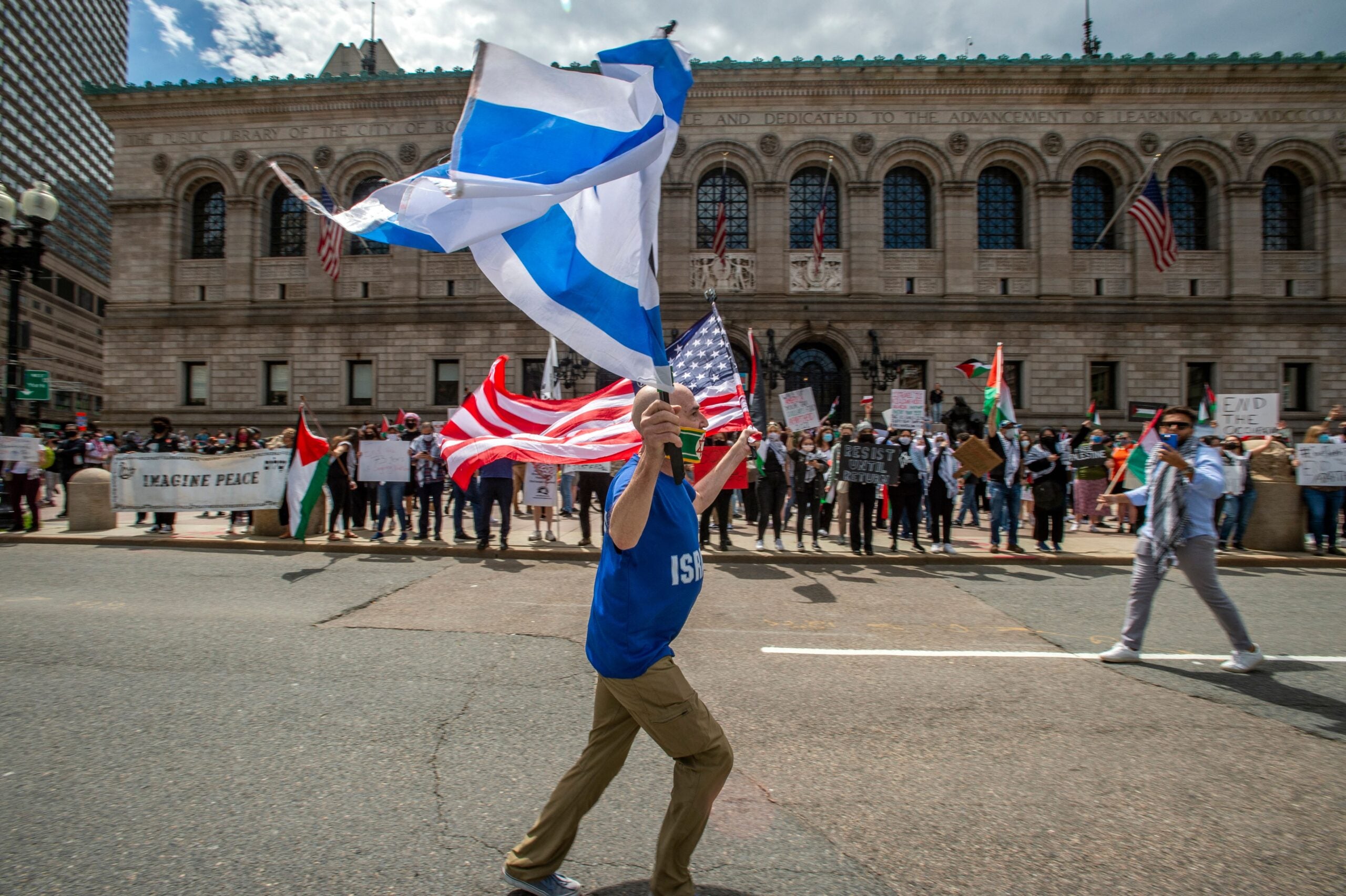 "I am seeing an incredibly complex and painful situation in which people I know, people I care about — both Palestinians and Israelis — are living in fear," he said. "That was happening over there, and here a whole bunch of people were trying to litigate the Middle East conflict in 280 characters or less through an American lens that is not applicable to the conflict. What I see is a whole bunch of people in America trying to play out their morality tales and their worldviews through a conflict they don't understand and don't really want to engage in the complexity of."
This complexity is playing out in the Boston area: this week, hundreds of Cambridge residents spoke up at a City Council meeting for and against a policy order that would essentially boycott Hewlett Packard, a company that provides technology to the Israeli government. The order was amended before it passed to no longer specify Hewlett Packard but only to end purchasing from companies that violate international human rights law.
The JCRC opposed the order, and Burton commented on the harm that the Boycott, Divest, and Sanction movement can perpetuate.
"There are people who genuinely support a better future for both Israelis and Palestinians that see boycotts as a legitimate tool for achieving that," he said. "Boycotts that hold one side solely accountable for the conflict and its resolution do not understand the conflict and do not serve to advance peace."
Burton expressed his support for a Palestinian state and his belief that Israelis and Palestinians have a right to live in security and dignity, but cautioned against the hyperpolarization of politics that pushes people to ideological extremes.
"That's unhealthy for our country and it is utterly destructive to apply that political dynamic to another part of the world where two people are going to have to learn to see each other with dignity and live in one homeland," he said.
Newsletter Signup
Stay up to date on all the latest news from Boston.com