Local
Local private school teacher placed on leave after HuffPost alleges he wrote white nationalist articles
"We do not support, condone, or agree with the white supremacy language attributed to Mr. Welton."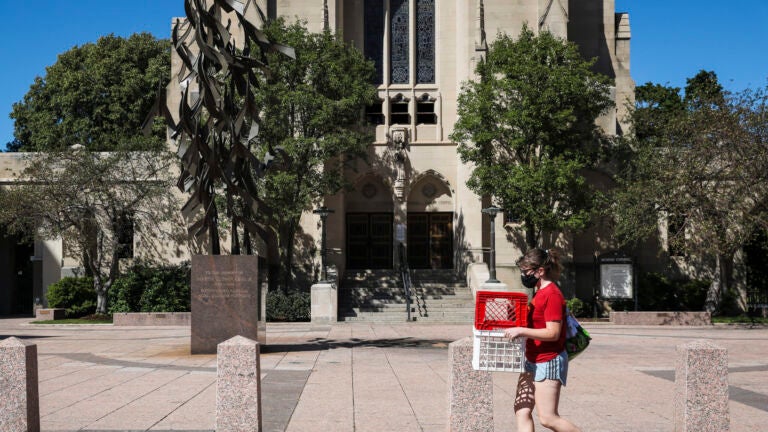 In a recent article, HuffPost alleges that local elementary school teacher and Boston University grad student Benjamin Welton has been posting white supremacist writings across the web.
HuffPost writer Christopher Mathias says that Welton had a number of online pseudonyms, including "Sinclair Jenkins," "Elias Kingston," and "Jake Bowyer," which were connected with blogs and articles on white nationalist sites like American Renaissance and VDare, as well as Tweets and comments on social media. He also wrote broadly as "Spooky Nationalist."
Welton has been teaching English, social studies, and computer science at Boston's Star Academy, an elementary school for gifted and talented children, for the last school year.
Star Academy directors Larisa Bankovsky and Margarita Druker told Boston.com that, as soon as the school learned of the information, Welton was put on leave so the school could conduct an internal investigation. Welton had no contact with students after they were made aware, they wrote, and "Welton will not be returning to Star Academy."
"The administration was shocked by the disturbing social media posts and other publications the reporter alleged were made by one of our teachers, Benjamin Welton," they wrote. "These statements allegedly made by Mr. Welton were posted or published under pseudonyms that were previously unidentifiable and not attributed to him."
Bankovsky and Druker noted that all hires go through criminal and sex offender background checks, and they closely monitor how curriculum is taught in class.
"We do not support, condone, or agree with the white supremacy language attributed to Mr. Welton," they wrote.
According to the HuffPost article, Welton has also been studying and teaching as a PhD student in the history department at Boston University. BU spokesman Colin Riley told the Boston Globe that Welton was pursuing a doctorate in history but is no longer enrolled in the program. His student profile appears to have been removed from the history department website, but the Google preview shows that he joined the department in 2015.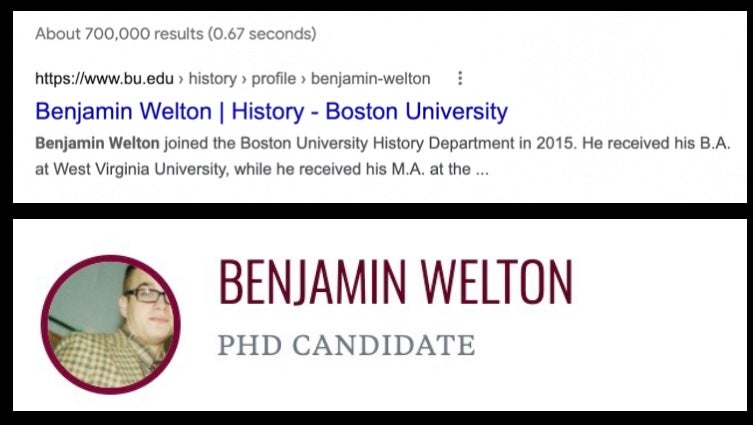 According to Werton's author bio on Amazon – he has published poetry, crime fiction, and essays – he has a bachelor's degree in English and History from West Virginia University, a master's in English Literature from the University of Vermont, where he says he taught Basic English Composition for two years, and has served in the U.S. Naval Reserve.
University of Vermont did not respond to Boston.com's request for comment before publication.
Newsletter Signup
Stay up to date on all the latest news from Boston.com