Local
'Like the Vegas strip': Loud house parties have left Boston residents fuming
"It's not a frat house. It's not a resort. It's just out of control."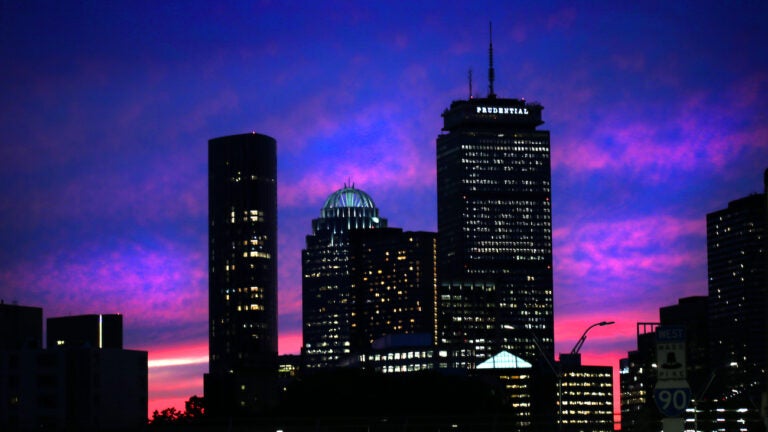 Raucous house parties and a trail of their foul side effects — public urination, defecation, and even sex acts — have left frustrated city officials and residents to consider new potential penalties to deter and hold accountable the tenants and landlords responsible.
City Councilor Ed Flynn, during a hearing on the matter Friday, detailed the "lack of respect" shown for the quality of life of fellow neighbors that, although worsened during the COVID-19 pandemic, had perpetuated problems in South Boston and other areas across the city long before the health crisis.
"Every Thursday to Sunday in South Boston is now like Mardi Gras or St. Patrick's Day weekend," he said, adding that Boston police received 600 calls during one recent weekend alone.
The parties bring trash — pizza boxes and beer cans litter streets, he said. The noise agitates senior citizens, persons with disabilities, and children, who sometimes must attend school the follow morning after nights of lost sleep due to the noise, officials have said.
Natalie Butler, a resident, during testimony in the virtual hearing, described how police were called to her neighborhood after "public sex acts" were happening in front of the windows of one property.
"The parties start at 12 o'clock on Saturday, well Thursday night, of course, — they escalate on Saturday: Drinking, foul language, excessively loud music played, public urination in their own backyards, as well as on people's front yards," Butler said.
Indeed some things branch out from the parties, said another resident, who identified herself only as Ellie.
"Saturday afternoon on Broadway is like the Vegas strip," Ellie said. "This is a community … this is a neighborhood. It's not a college campus. It's not a frat house. It's not a resort. It's just out of control."
Flynn and others, such as Councilor Michael Flaherty, initially feared the gatherings would serve as superspreader events during the pandemic, when many were confined to their homes.
Now, as Boston and Massachusetts at large stood on the precipice of the lifting of all COVID-19 restrictions on Saturday, Flynn said he and fellow residents are not convinced the end of the quarantine era will spur change — not unless the city steps up.
"We're going to do the best we can to start to take control of this issue and start to hit … the party hosts and the homeowner, where it probably will get their attention, which is in their pocket, in their wallets," Flaherty said.
Under gathering restrictions for COVID-19 imposed by the governor slated to expire Saturday, people who violate the rules could face a $500 civil fine.
Earlier this month, Flynn and Flaherty said the city should consider upping the penalties to $1,000 for a first offense, with an additional $1,000 compounding for each subsequent offense.
City Councilor Lydia Edwards relayed a suggestion from a constituent to move the city's noise curfew from 11 p.m. to 9 p.m.
Under the current ordinance, noise louder than 50 decibels is prohibited between 11 p.m. and 7 a.m.
"Honestly, I wonder if that makes sense because … in his mind, 11 p.m. is really saying midnight, let's be honest, and 9 p.m. is probably really saying closer to 10 or 11 anyway," Edwards said. " … I know with (changing) fines, we might have to go to the State House (for approval), but in terms of the time, we might be able to do that in our house."
Several residents who spoke Friday indicated the idea warranted review.
One suggested also that Boston police dedicate a patrol car to party monitoring duty. Some said fines need to be much steeper than $500 to have an impact on absentee landlords and tenants, who are accustomed to paying expensive rents.
Boston Police Superintendent Kevin McGoldrick said moving up the noise curfew could be worthwhile.
"If … we get a call at 9, you know, even if we are delayed by an hour or more, we'd still be there well before the current cutoff," he said.
In the meantime, he also advised residents to call police to report noise disturbances even before 11 p.m.
"If something's over 70 decibels before 11 p.m., we can give them a $50 fine," he said. "The larger fines, you do have to wait until 11, but don't feel like you have to wait till 11 p.m. to call the police."
Kristen DeVoy, another resident, said hearing the concerns of her elderly neighbors prompted her to speak out.
"I've lived here for all my 32 years, and I've honestly never seen anything like it, the disrespect for, you know, our senior citizens, our disabled, our veterans," DeVoy said. "The people who have built this community — they've made this community — and they want to move. They want to leave, they don't want to do it anymore. They're calling me crying. They're literally crying because some of them are on hospice. Some of them are sick. Some of them are dying. They can't sleep."
Mark McKunes, a South Boston resident, said parties started up last year as his mother was battling cancer. When she approached the tenants behind the noise about her health condition and keeping things quiet after a certain hour, they "completely ignored her," he said.
His mother, his brother, and McKunes himself have all reached out to the landlord of the property but haven't been able to make the situation better, he said.
"I think giving them a hefty fine is, for the landlord, is a great idea, but I also think that the tenants or the person who's renting that Airbnb or renting that room, they need to be hit as well because if you're just hitting the tenants, they've taking off in a couple of months anyways," he said. "They don't care."
Flynn suggested creating a position in City Hall to act as a liaison between city departments and accumulate neighborhood reports, provide information to neighborhoods, send warning notices to tenants and landlords, and help determine whether an incident requires further action.
"I would like to see us be more structured and more focused on the specifics on how we're organizing our city efforts and time on problem properties and dealing with this issue," said Flynn. "So my focus is to get a specific person that coordinates this important quality of life issue and works together with residents and coordinates this response."
Christopher English, chief of staff for the Inspectional Services Department, said the city's Problem Properties Task Force already meets regularly, bringing officials together from across departments, but added he believes officials could consider other resources to aid the initiative.
As officials think over next steps, Flynn made clear in his opening remarks what will happen, regardless of what avenue they pursue: The days of partying until dawn are over, he said.
"Don't be so selfish that you need to party at the expense of people that helped build this city when Boston wasn't the world class city it (is)," he said.
Newsletter Signup
Stay up to date on all the latest news from Boston.com