Local
Josie Ruuska died of an overdose on Mass. Ave. in Boston. Her mother doesn't want the opioid crisis to be forgotten.
"I think that a lot of people have put this on the back burner and do not realize how serious it is and how many families it affects."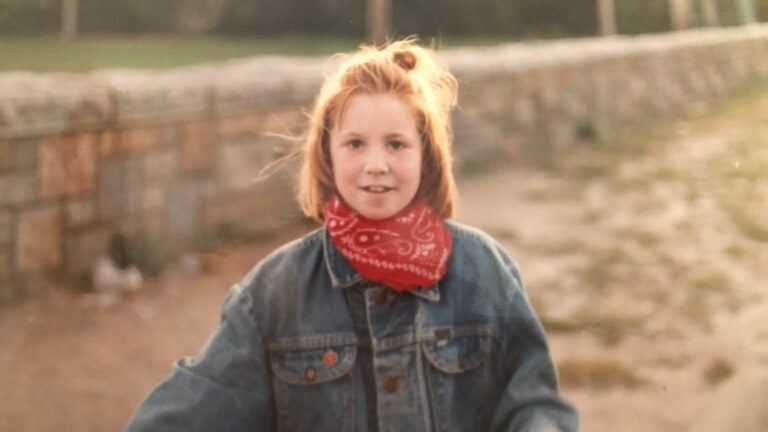 Six days after Josie Ruuska's 38th birthday, her mother got the call she'd been dreading for years.
Her daughter's body had been found near 900 Mass. Ave. in Boston. She'd overdosed.
"She had been in an apartment; they dragged her out and left her body on the sidewalk," Diane Sawin said. "I got a phone call the next day from the police — that that's how they found her."
Her daughter's death on June 28, 2014, came hours after the 38-year-old, who wrote poetry about her strategies for stopping her drug use, was released from prison. Sawin told Boston.com that, sent out with nothing but the clothes on her back in Framingham, her daughter headed straight for Mass. Ave. in Boston, to the streets bordering the South End and Lower Roxbury that have emerged as the epicenter of the opioid crisis in the city.
"No money, no direction," Sawin said. "The probation officer that was supposed to meet with her — it was her day off. … That's a combination of almost like the perfect storm."
Ruuska, who struggled with heroin addiction since she was a teen, had not used any drugs for several months while she was in prison. The day she was released, she ended up with a batch that was laced with cocaine and fentanyl, which killed her, her mother said.
Seven years later, Sawin said a day doesn't go by when she doesn't think of her eldest daughter. Ruuska's photos are all around her Hanover home.
"I have her memory with me all the time," she said.
As time has unfolded, she finds herself wondering where her daughter would be today and what would be happening in her life.
She also thinks: What if someone had had Narcan available and was able to revive her?
"I think about that a lot lately," Sawin said.
And over the last year with the COVID-19 pandemic, she's also found herself worried for all those struggling with substance use disorder.
With all the focus on the coronavirus and its devastation, she's concerned that the epidemic that claimed her daughter's life has slipped out of view, lacking the attention it needs from both the public and officials, even as the virus forced many resources for substance use disorder across the state to shut down and exacerbated the crisis.
"I know with COVID, a lot of cases got worse," she said. "A lot of people weren't able to get the services and help they needed. It's been a tough year for a lot of people."
'Your whole life revolves around it'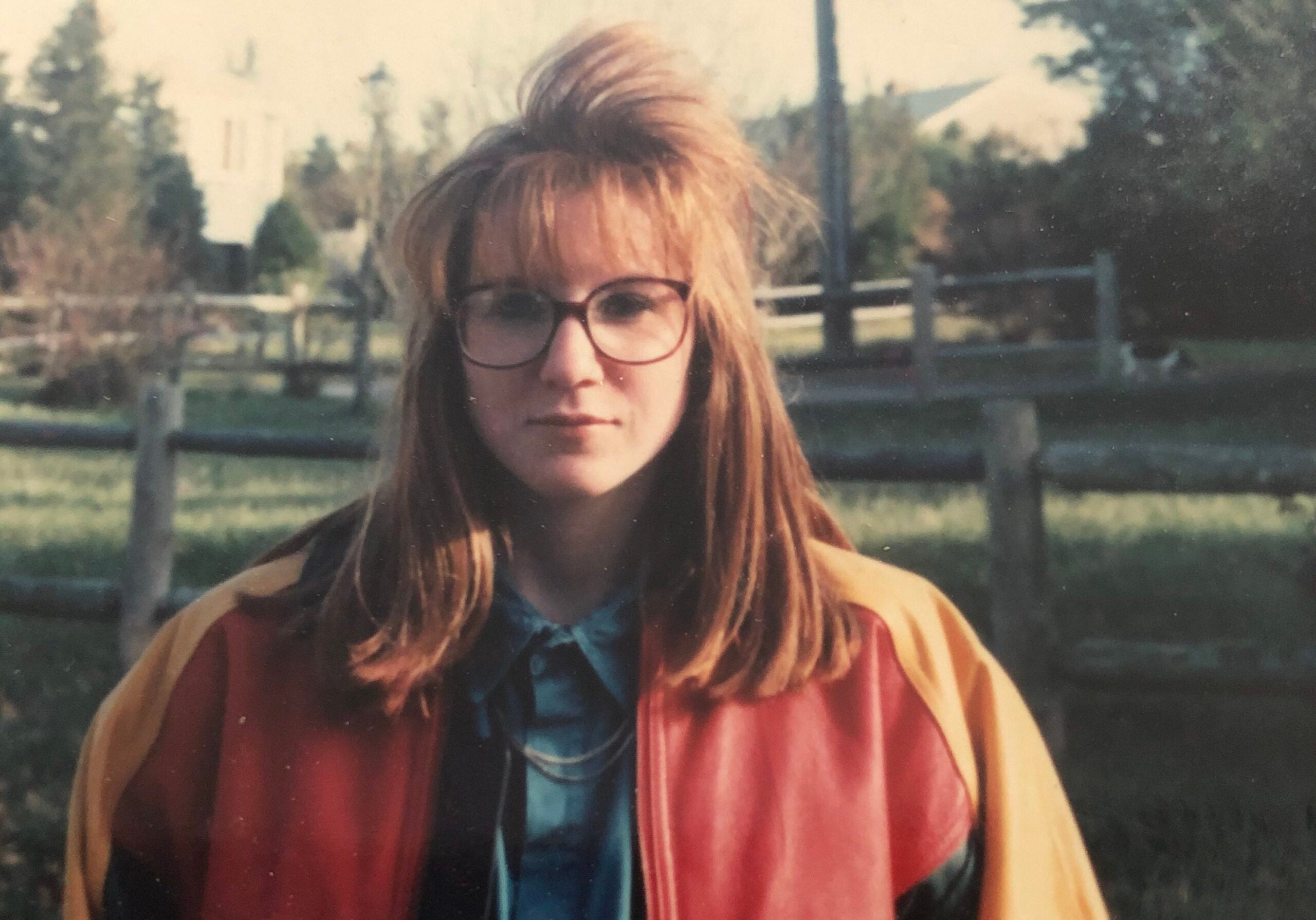 Ruuska grew up in Hanover and had a childhood just like "any other normal girl," her mother said. She played soccer, did karate, loved art, and wrote poetry. She made friends easily and excelled in school.
"She loved to share whatever she had," Sawin said. "If she went to the store to get a coffee, she would always bring you back a coffee. She was very thoughtful and kind like that in thinking about other people."
She could tinker with anything and fix it for you, her mother said. If you had a problem with your TV or cable, she'd have it fixed for you in five seconds flat.
She was a devoted older sister. One of her favorite activities was taking her two younger brothers and younger sister to see Santa Claus around the Christmas holiday.
But things changed when she began using heroin in high school. Sawin said her daughter was introduced to the substance when she was about 16 or 17 after she started babysitting for a couple in Quincy, who she found out later were dealing drugs.
When Ruuska first told her mother about her heroin use, she sought to reassure her, Sawin recalled.
"She kept saying to me, 'Don't worry, Mummy; I'm not going to get addicted because I'm only snorting it. Only people that shoot it get addicted,'" she said.
Over the following years, a "vicious cycle" emerged. Ruuska was frequently in and out of treatment. She'd be in recovery for a little while, then begin using again. She kept promising she'd stop.
"We did everything we possibly could as far as trying to help her," Sawin said. "She was in four different rehabs and detoxes, and we kept thinking that would be the right time."
There was even more stigma around addiction at the time that created barriers for Ruuska, the Hanover mother said. And the services she needed weren't nearby.
"There was nothing right in this area," Sawin said. "She was reaching out for support on that level. Since then, there are some support groups, but you would still basically have to go to a larger city to get the services that you would really need. Unless you were wealthy. And then you could send your child to a situation or environment where they could get rehab care."
When Ruuska was on methadone, Sawin drove her to Weymouth to get her doses by the early morning. Nobody could get a seven-day supply, which meant that individuals had to fit the early morning trips to the clinic in with their work schedules.
"That became her life," she said. "She used to joke with me, 'Mummy,' she goes, 'heroin is a career. It's not just a drug, it's a career. Your whole life revolves around it.'"
By 2012, Ruuska was living on the street in Boston and had started to have more run-ins with police and law enforcement.
She got the nickname "Pink" after she shaved all her hair short and dyed part of it pink. Sawin said her daughter liked the recognition she got with her new look and moniker.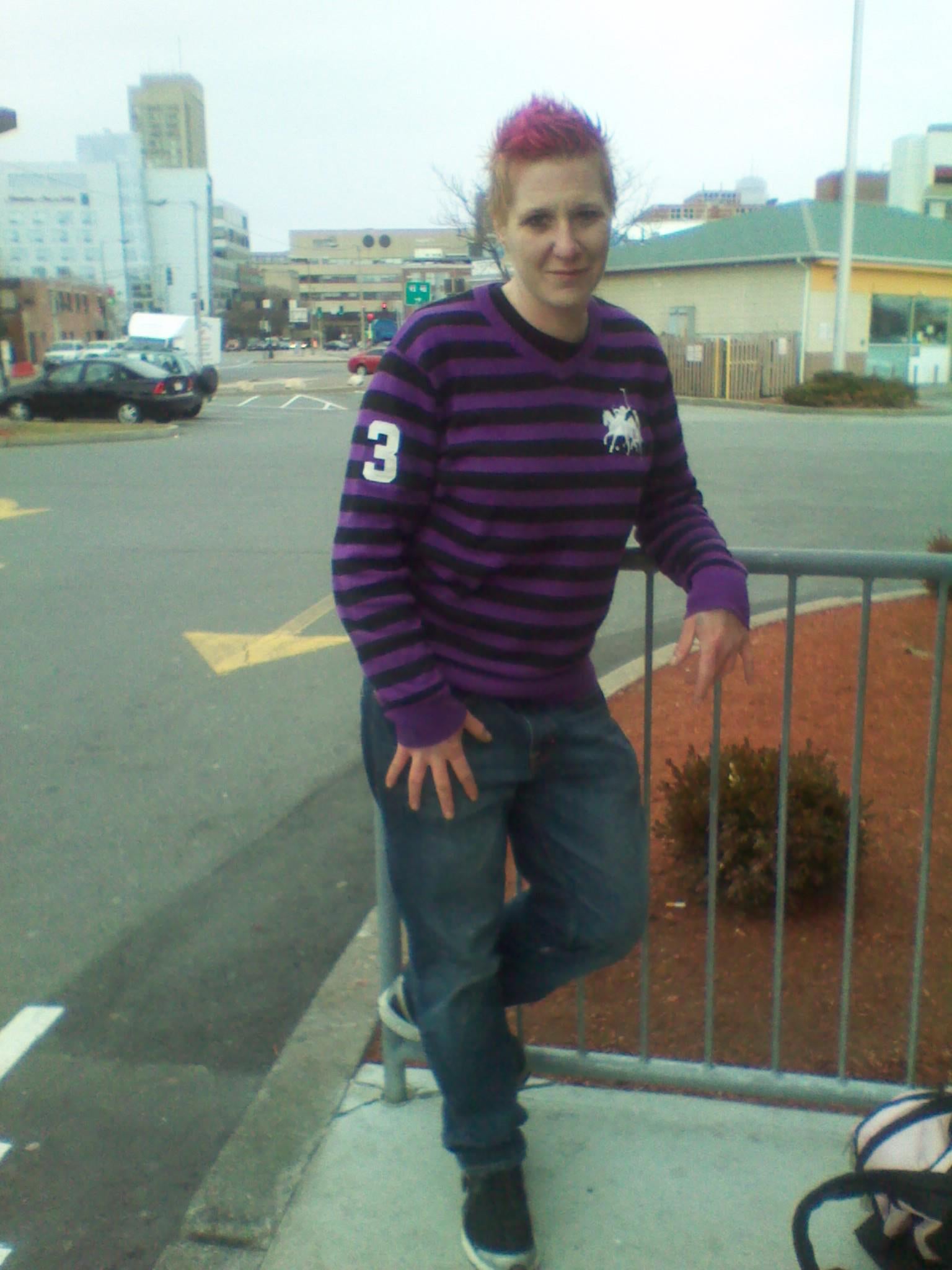 None of the friends she made living unsheltered in Boston called her "Josie."
"They would make friends with different ones, and they'd feel bad for them and let them live in their apartment or house and steal from them so they could buy more drugs," Sawin said. "It just became the lifestyle of what they did. So she had been arrested a few times and finally they put her in jail."
Sawin said she was relieved. At least she knew her daughter was alive, since she hadn't heard from her for "days on end."
And for a while, it seemed Ruuska was relieved, too.
'There's no boundaries to any of this'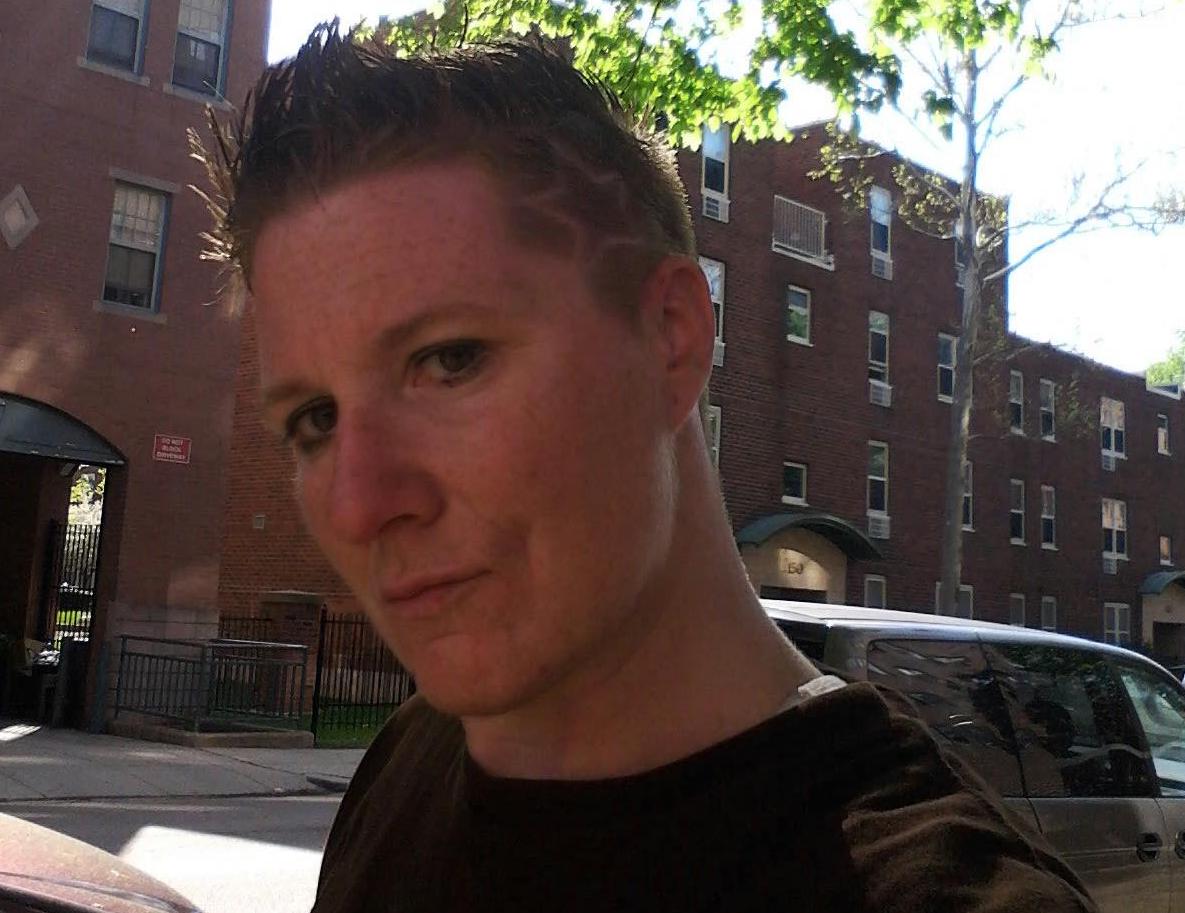 After her daughter's death, Sawin decided to go back to school. She wanted to learn more about substance use disorder and understand what had happened to her eldest child. She got a bachelor's degree in psychology and a certificate focused on substance use disorder.
She became involved with local support groups, running workshops and becoming a peer leader. She spoke about her daughter at candlelight vigils.
Her aim is to carry on her daughter's legacy in some way, to make an impact and give back.
To hopefully help others whose lives are touched by the epidemic.
"You hate to think that her life just revolved around drugs because she really was such a good person and she lighted up a room," Sawin said. "She had personality and a laugh that was contagious to everybody."
That mission to give back and raise awareness about the opioid crisis was further sparked by the COVID-19 pandemic.
"I think that a lot of people have put this on the back burner and do not realize how serious it is and how many families it affects," she said. "I think a lot of people also have an ignorance about it. Where they just don't care — it's not someone in their family, it's not someone that they know. And I think it's important to keep it alive and let people know."
More people need to use their voices to share concerns about how the epidemic is impacting their loved ones, their neighbors, their communities. There's still too much of an attitude that people suffering from addiction are not of value to society, she said.
"But there's no boundaries to any of this," she said. "There's no boundaries for an addict — you can have the wealthy become an addict and the poor and everybody in between. It knows no barriers as far as color, race, anything. It goes across [all] walks of life."
Sawin said she wants leaders to focus on providing better services and programs going forward that are accessible to everyone.
'We need to stand together'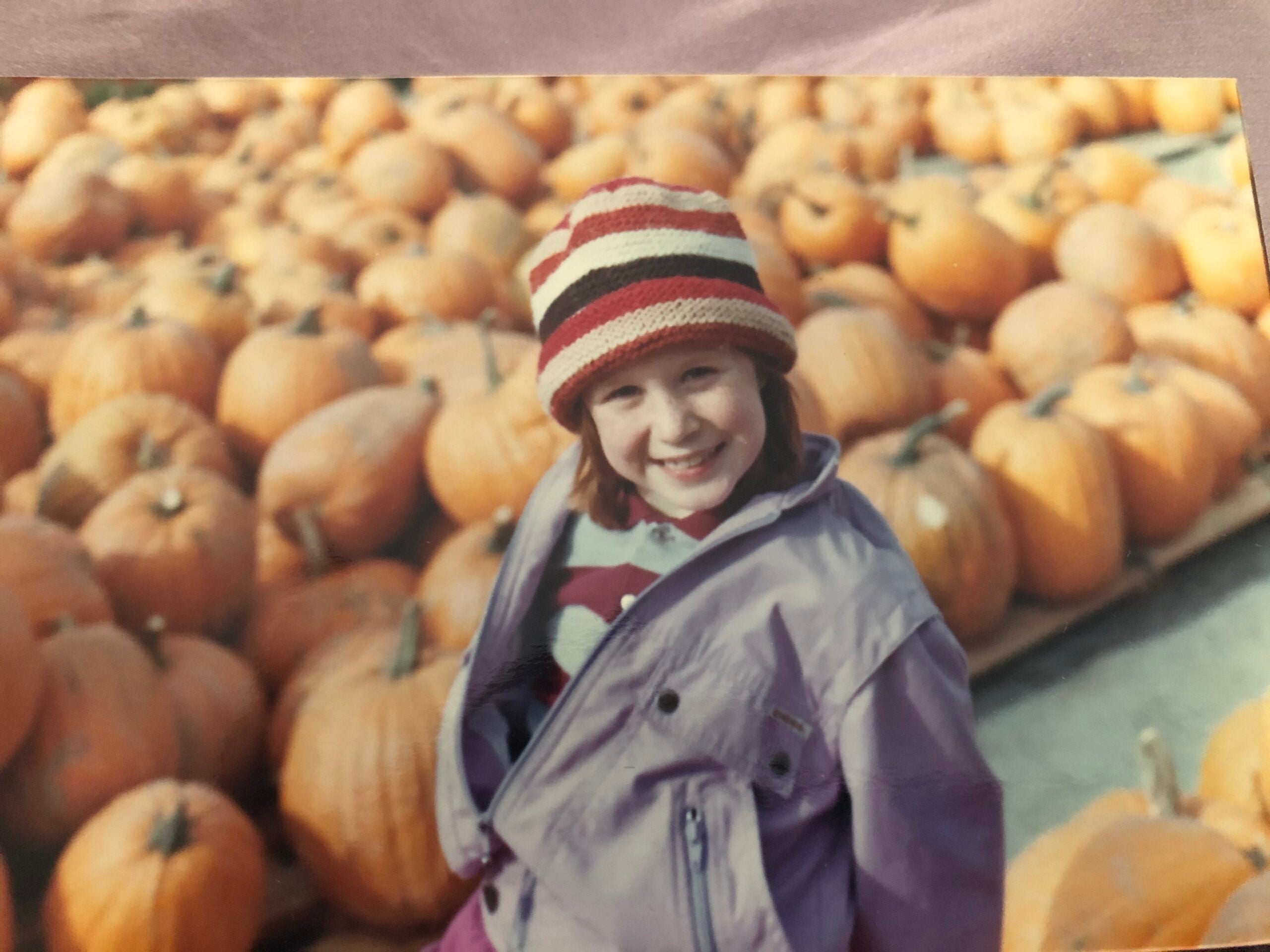 Observing the attention that has shifted to the area of Massachusetts Avenue and Melnea Cass Boulevard, now called "Mass. and Cass" by local leaders in Boston, in recent years, Sawin said understands the concerns of residents in the South End and Roxbury.
The communities have been raising concerns about worsening impacts from the crisis — from improperly discarded needles to human waste and refuse to individuals overdosing on sidewalks and in alleyways. As more and more people navigating substance use disorder, mental health issues, and homelessness have arrived in the area in recent years to seek help from the service providers clustered around the stretch of city blocks, those impacts have only gotten worse.
If she lived in the area, Sawin said she'd likely feel the same way as the frustrated and distressed residents.
But as the debate in Boston intensifies over how to best address the ongoing crisis around Mass. and Cass during the city's mayoral election, Sawin pleaded for everyone to remember the individuals suffering from addiction, mental illness, or homelessness in the area.
Each person there is someone's son or daughter, someone's parent. They have friends.
They are someone's loved one.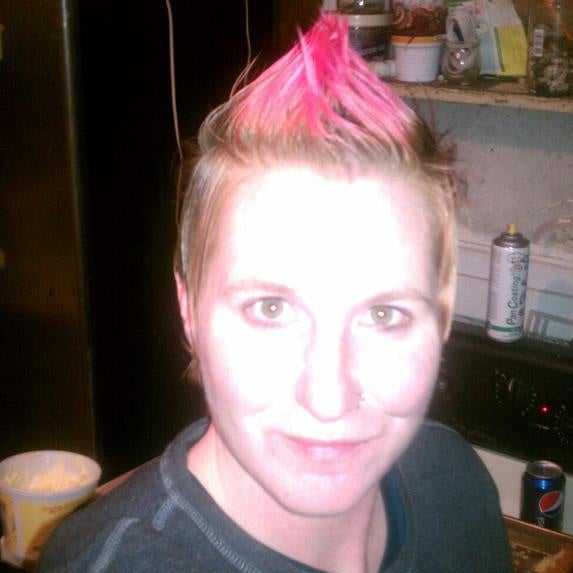 "It affects everyone," she said of the crisis. "I think most people know someone or are close with someone who died."
Sawin wants those who have already lost a loved one, as she has, to know it is OK to hold onto your memories — to keep them alive. To reminisce.
It can be difficult, the longer time goes on.
Even if your own pain lessens, the memories and love never do. But people ask you less about your deceased loved one, Sawin said.
"They were there, and now they're not anymore," she said.
Sawin stressed she doesn't have the answer for what should be done; she knows she doesn't have the solution to the epidemic. She doesn't know how to fix the situation around Mass. and Cass.
But she knows more help is needed to help others like her daughter, especially with the increases in overdoses seen during the pandemic.
Addiction is not like the coronavirus, where people can get a vaccine to protect themselves, she said.
She wishes it was that simple.
In absence of a vaccine, people need to work together to overcome the stigmas and barriers of addiction.
It's gotten better since the early years of her daughter's struggles, Sawin said. But more work is still needed.
"We need to stand together and help these people," she said.
Newsletter Signup
Stay up to date on all the latest news from Boston.com