Local News
Winthrop shooter's pandemic wedding was featured in a Boston Globe column
Investigators are now looking at the shooting as a possible hate crime.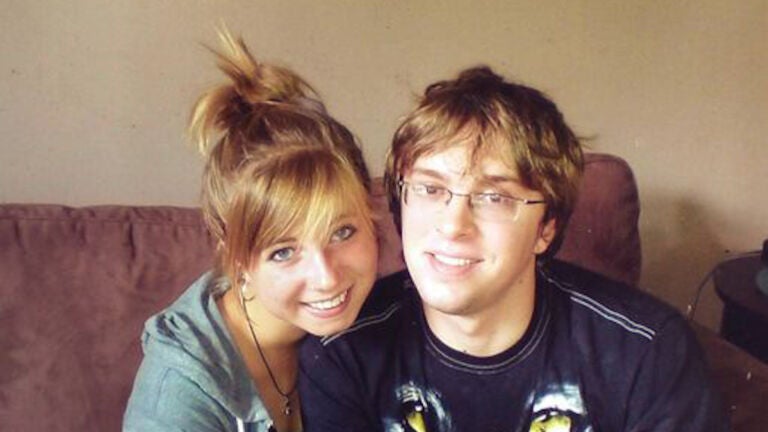 The man who authorities say shot and killed an Air Force veteran and a retired Massachusetts State Police trooper on a Winthrop street on Saturday married amid the COVID-19 pandemic last year, with his wedding featured in a Boston Globe column.
Suffolk County District Attorney Rachael Rollins said Nathan Allen, 28, was responsible for the deaths of veteran Ramona Cooper and David Green, the retired trooper — two bystanders he shot after he crashed a stolen truck into a Shirley Street home.
Rollins said Sunday investigators were looking at the shootings as possible hate crimes after authorities found writings by Allen that express "anti-Semitic and racist statements against Black individuals."
Both Cooper and Green were Black. Allen "walked by several other people that were not Black and they are alive. They were not harmed," Rollins said.
"They are alive, and these two visible people of color are not. We will continue to look and see," she said.
Investigators do not know where Allen was traveling to with the truck on Saturday, but he was driving at twice the speed limit at the time of the crash, Rollins said, according to the Globe. The scene is near Jewish houses of worship, she said.
Allen had no previous criminal record and was legally licensed to carry a firearm.
Allen apparently married last summer. He and his fiancée opted for a ceremony at the West Boylston nursing home where the latter's grandfather is a resident — a story highlighted in a Globe column published shortly after.
"It's really important to her that he's present at the ceremony," Allen told the newspaper at the time. "That was one of the things that pushed us to have it sooner rather than later. Who knows what's going to happen in the future with the quarantine?"
Allen reportedly proposed earlier last year in February. According to the newspaper, Allen was slated to become a physical therapist, having just finished his time in school. He was previously a student at the University of Massachusetts Dartmouth.
Material from the Associated Press was used in this report.
Newsletter Signup
Stay up to date on all the latest news from Boston.com