Local News
Man drowns after jumping off Edward Foster Bridge in Scituate
The victim's identity has not been shared, and an investigation is ongoing.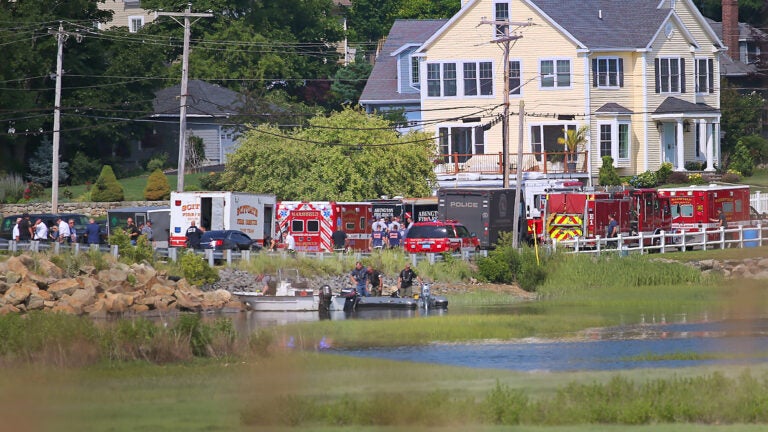 After an hour-long search for a missing swimmer, a dead man was pulled from the water near the Edward Foster Bridge in Scituate, according to the Plymouth County District Attorney's office.
Shortly after 3:00 p.m., Scituate Police responded to multiple 911 calls of a man jumping off the bridge and not resurfacing. They began searching the waters, along with the Coast Guard and fire personnel. A man was pulled from the water around 3:45 p.m. and transported to South Shore Hospital.
According to The Boston Globe, the Plymouth County dive team was on scene, and the Coast Guard dispatched search crews and a helicopter.
NBC10 Boston reporter Kathryn Sotnik tweeted eyewitnesses said the adult male who had been pulled from the water was part of a landscape crew trying to cool off. Temperatures reached 97 degrees on Tuesday.
This incident is the latest in a slew of recent drownings in Massachusetts and the region. Over two dozen people have drowned since the beginning of May.
Newsletter Signup
Stay up to date on all the latest news from Boston.com