Local News
Boston heat hits 100 degrees for the first time since 2011, breaking daily record
The storms are finally breaking this truly historic heat wave.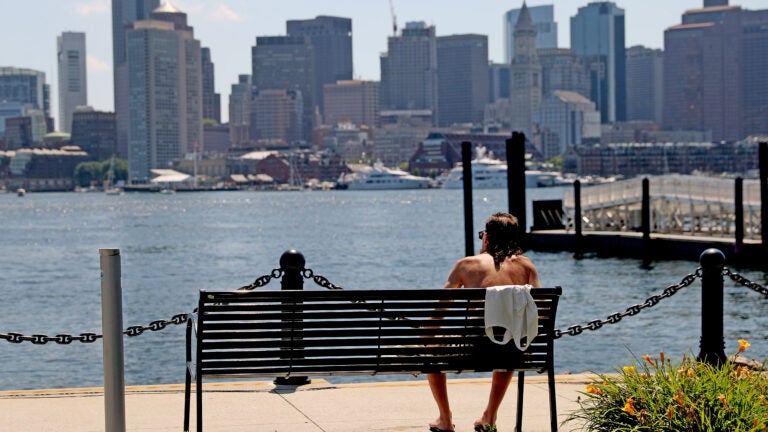 Though a break is finally coming, it's been a week of record high temperatures in the Boston area.
On Wednesday, Boston hit 100 degrees for the first time since July 22, 2011, National Weather Service Boston meteorologist Bill Simpson told Boston.com. June 30 also broke the previous daily record of 95 degrees set back in 1945.
Boston tied the daily record on Monday set in 1901 and 1991, and tied the daily record set in 1933 on Tuesday.
This season will not break the record for hottest ever, Simpson said.
"Since we're 90 and above today, the last day of the month, that'll be 11 days for 90 and above for the season thus far," he said. "Now the record, up through today, would be 12 days of 90 and above ending June 30, 1976."
With storms coming, the heat is finally breaking, make sure to remember thunderstorm and lightning safety.
Newsletter Signup
Stay up to date on all the latest news from Boston.com