Local
Report: Boston commuters still wasted about 50 hours in traffic on average in 2020
Despite that, the report indicates that 2020 traffic was still far less than that of 2019.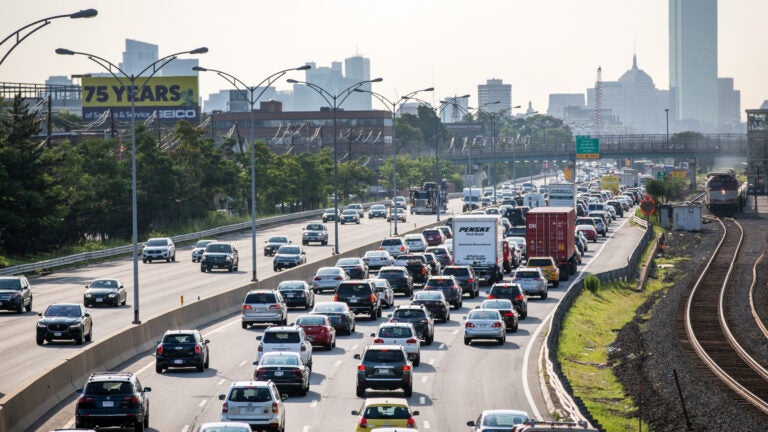 Think COVID-19 stopped Boston traffic in its tracks? Think again.
Despite the many people who spent 2020 working from home, Boston commuters still wasted about 50 hours of their lives in traffic, according to an Urban Mobility Report from the Texas A&M Transportation Institute.
However, when compared to pre-pandemic traffic levels in 2019, there's no contest — the traffic in 2020 was just 58 percent of that in 2019. A graph showing traffic levels since 1985 showed that 2020 was about even with 1995.
"The underlying elements of traffic problems — too many car trips, too much rush-hour roadwork, crashes, stalled vehicles and weather issues — have not receded," Tim Lomax, one of the report's authors, said in a press release in response to the nationwide study. "What's different is that those elements have been eclipsed by plummeting traffic volume."
Looking at other major metropolitan areas, Boston's traffic delay for auto commuters was second only to New York City. Closing out the top five were Houston, Los Angeles and Washington, D.C.
"Flexible work hours and reliable internet connections allow employees to choose work schedules that are beneficial for meeting family needs and the needs of their jobs," report co-author David Schrank said in the release. "And it also reduces the demand for roadway space, which is beneficial for the rest of us."
Newsletter Signup
Stay up to date on all the latest news from Boston.com