Local
New Hampshire fireworks display ended with an explosion
"In past years, a malfunction like this could have resulted in a crew member going to the hospital, or being killed. Today's shows are much safer."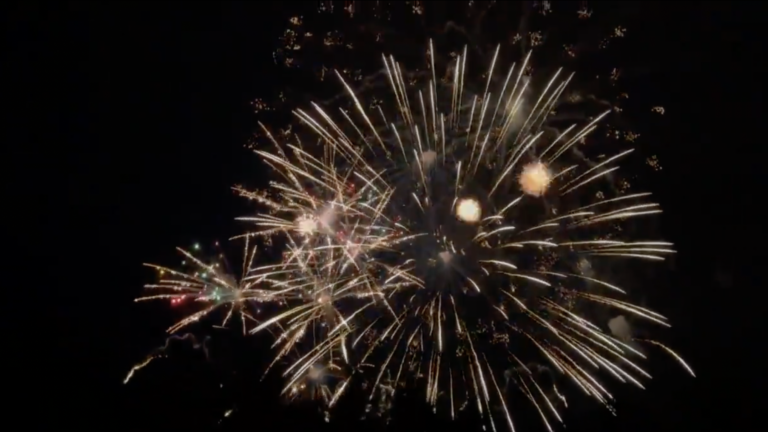 Fireworks in Dover, New Hampshire ended with an explosion only 15 minutes into the show on Sunday evening.
The traditional Fourth of July fireworks display at Garrison Hill Park was cut short after a six-inch shell failed to launch properly, fell to the ground, and ignited other fireworks causing an explosion, according to Dover Recreation.
The display was immediately stopped for the safety of the crew, and Dover Fire and Rescue, who were onsite, quickly extinguished the remaining fireworks, the city wrote in a statement. No injuries were reported. The park was closed following the incident but reopened at 11:30 a.m. on July 5.
The fireworks display was conducted by Atlas PyroVision Entertainment Group of Jaffrey, which has been conducting the city's fireworks since 1949, according to reporting from the Foster's Daily Democrat.
Dover Recreation Director Gary Bannon told the Foster's Daily Democrat the explosion was not caused by Atlas's error.
"We have worked with them for many years, and we look forward to great shows in the future," he said. "Atlas has highly trained people and what happened was without question, an accident. All those shows are pre-inspected and packaged. The Atlas people told me what happened is so rare they don't remember a similar incident."
Atlas Vice President Matt Shea told the Foster's Daily Democrat that the lack of injuries was largely due to improvements in technology.
"Today's shows are electronically fired," he said. "The crews are quite a distance away. I credit the crew a lot for how they handled this. In past years, a malfunction like this could have resulted in a crew member going to the hospital, or being killed. Today's shows are much safer. Now, only equipment ends up being harmed, not people."
Newsletter Signup
Stay up to date on all the latest news from Boston.com