Local
Here's how to get free swimming lessons in Massachusetts
There's still time to register.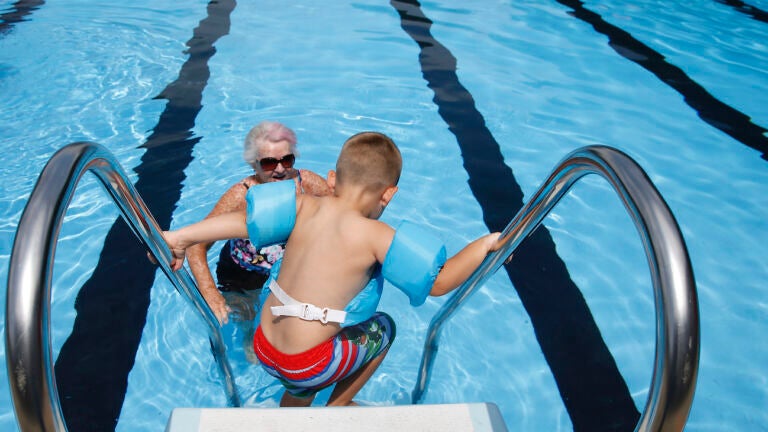 The state's annual series of free swimming lessons began on Monday, and there's still time to sign up.
The "Learn to Swim" classes, sponsored by the Department of Conservation and Recreation, are held Monday through Friday, from 9 to 11 a.m., until Aug. 13.
Registration has ended for the first, two-week period, but students can still register for two other sessions this summer.
Registration for Session 2, which runs between July 19 and 30, will be held from July 12 to 16, according to the DCR website. Session 3 begins on Aug. 2 and continues until Aug. 13, with registration open between July 26 and 30.
Registration is required to attend classes and students are accepted on a first come, first served basis. Anyone interested in attending should email [email protected].
Classes are 30 minutes long, and students must be at least 4 years old by the first lesson.
Lessons are held at these locations:
Gerald J. Mason Memorial Swimming Pool, Agawam
John H. Thomas Memorial Swimming Pool, Springfield
Philip J. Weihn Memorial Swimming Pool, Clinton
Sen. P. Eugene Casey Memorial Swimming Pool, Milford
Melnea A. Cass Memorial Swimming Pool and Spray Deck, Boston
Clarence W. Dealtry Memorial Swimming Pool, Watertown
Veterans Memorial Swimming Pool at Magazine Beach, Cambridge
Reilly Memorial Swimming Pool, Brighton
This year's swimming lessons arrive as the region saw over two dozen drownings in May and June.
A DCR spokesperson told The Boston Globe the department has seen a "high volume of interest" this summer in the program and has also boosted its outreach for the lessons.
Newsletter Signup
Stay up to date on all the latest news from Boston.com