Local
MassWildlife urges public to remove bird feeders and report dead birds
The advisory comes after an unknown disease among birds has been reported in some states outside of New England.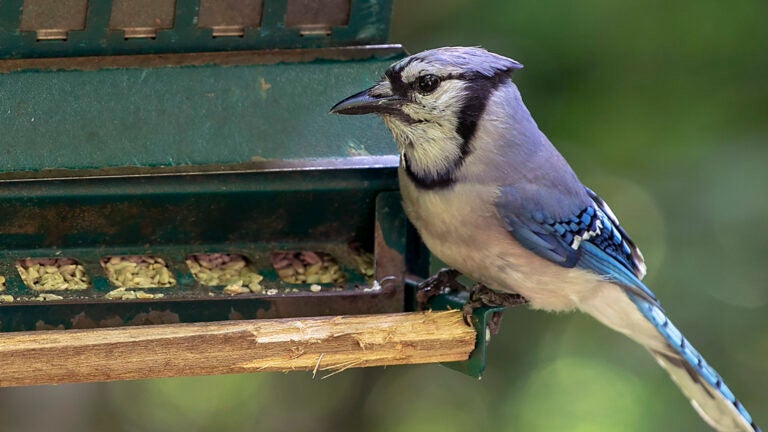 State officials are urging the public to report any observations of sick or dead birds and to remove bird feeders and baths from their properties to prevent the spread of a potential disease among birds.
The warning from the Massachusetts Division of Fisheries and Wildlife, or MassWildlife, comes after "wildlife managers in Washington D.C., Maryland, Virginia, West Virginia, and Kentucky began receiving reports of sick and dying birds with eye swelling and crusty discharge, as well as neurological signs," said the advisory.
Other states have also begun to report similar situations. There are currently no reported cases of this disease among birds in New England. The disease began showing in late May, and scientists have yet to determine a cause.
There is no evidence of the illness affecting any humans, domestic livestock, or poultry at this time, according to a statement by the United States Geological Survey.
As a precautionary measure, bird feeders and birdbaths are recommended to be taken down, at least temporarily, in order to protect birds from congregating with one another and transmitting the disease. This exempts hummingbird feeders.
MassWildlife has provided other precautionary measures that include directions to clean bird feeders and baths with bleach and a recommendation to keep pets away from sick or dead wild birds.
According to the advisory, bird seeds are unnecessary during the spring due to the amount of natural food available for them in the wild. Instead, bird feeders can attract unwanted wild animals such as squirrels, chipmunks, turkeys, mice, rats, and even black bears.
The USGS reports that the majority of the illnesses have been detected in fledgling common grackles, blue jays, European starlings, and American robins. However, other songbird species have also been reported.
MassWildlife is encouraging the public to email any observations of a sick or dead bird with an unknown cause of mortality (excluding collisions with glass or vehicles or predation by cats) to [email protected] with their location, number, species of bird, symptoms observed, and any photos.
Newsletter Signup
Stay up to date on all the latest news from Boston.com