Local
A Lowell woman was told to kill her pet goats in 72 hours. A week later, they are still alive.
"I want to continue raising my goats... and I'm gonna continue raising my goats."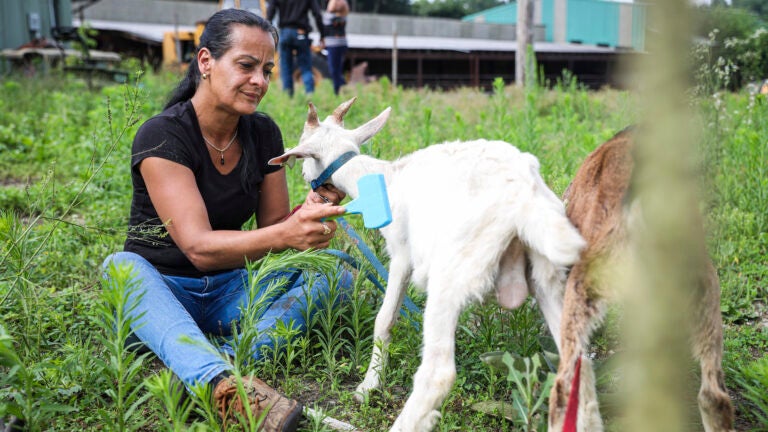 A Lowell woman is fighting state and federal authorities to keep her three pet goats after inspectors said the animals needed to be slaughtered over a week ago.
"These are my babies," goat owner Vilmaria Maldonado said. "I want to continue raising my goats – they're only five to six months old – and I'm gonna continue raising my goats."
Maldonado said she has been raising the three goats – named George Washington, Republican, and Democrat – in her Lowell apartment since February. While recovering from surgery, she got the goats as a gift from her boyfriend, David Oliveira, whose family owns Oliveira Farm in Tewksbury.
In the spring, Maldonado said her boyfriend brought the goats to the farm once they became too big to stay in her Lowell apartment. That's when Massachusetts Department of Agriculture (MDAR) inspectors said they began to notice the goats on multiple occasions.
On Friday, July 9, state inspectors – after further investigation – told Maldonado her goats were deemed as "slaughter-only" animals and needed to be killed within 72 hours.
"The goats were imported into Massachusetts from Pennsylvania and Maine with no Interstate Certificate of Veterinary Inspection (ICVI), which automatically deems them as "slaughter-only" under federal regulations," MDAR reported. "'Slaughter-only' is a defined term and means they must be slaughtered and processed within 72 hours. This designation cannot be undone."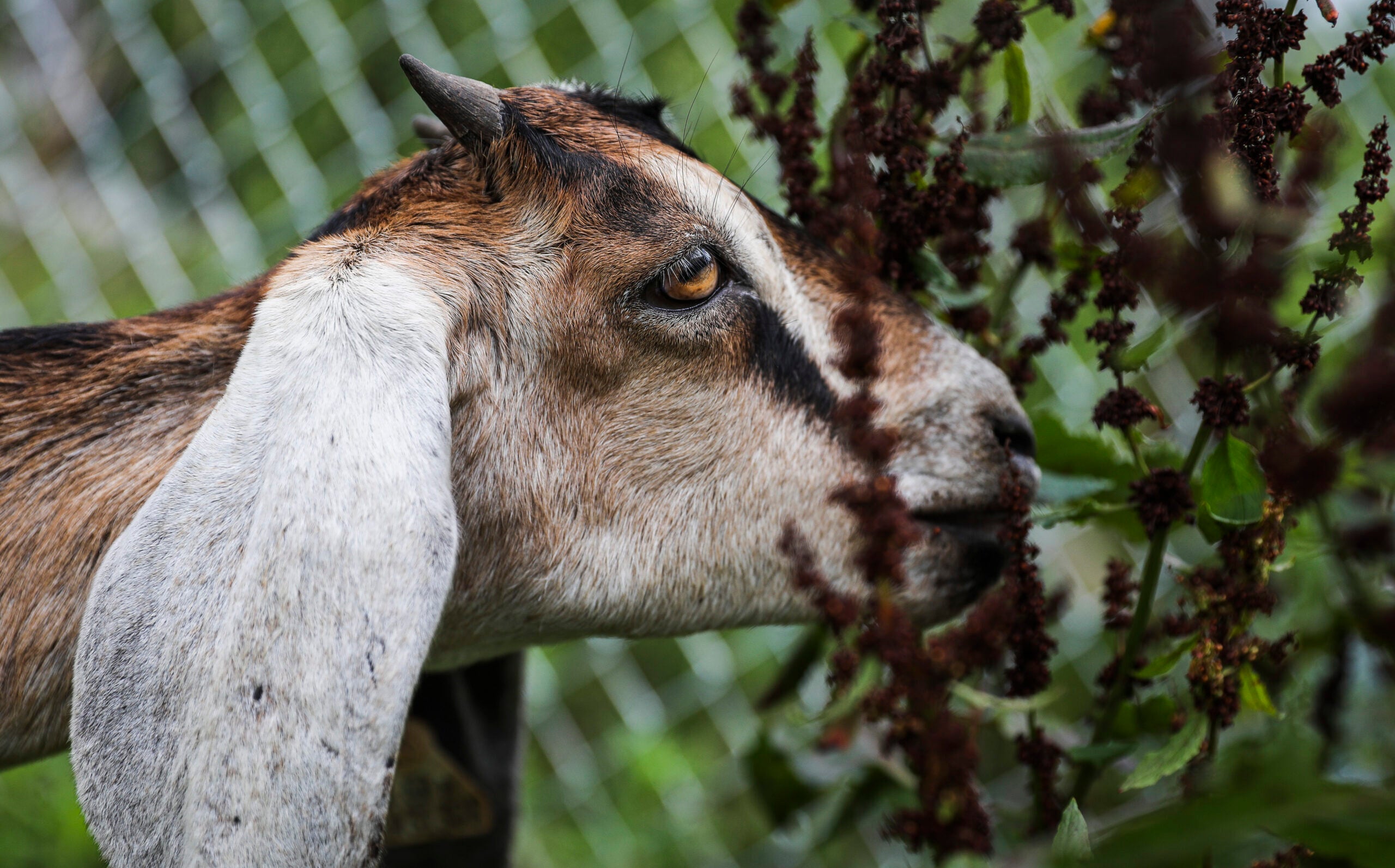 "I haven't slept all week," Maldonado said on the following Tuesday, which was one day after the 72-hour mark. "I've been standing in front of my goats' crate – we put a padlock on it."
Maldonado added that during the day, MDAR tried to take the goats while she was at work.
Maldonado said her boyfriend got the goats from a trailer truck with about 15 to 20 baby goats. MDAR's investigation traced two of the goats to a Pennsylvania owner who reportedly shipped them to a slaughter market.
Maldonado said inspectors would fine her every additional day she kept the goats. As of Tuesday, July 20, the goats are still alive, and despite the 72-hour slaughter order, inspectors said they are waiting on a decision from the United States Department of Agriculture.
"The USDA is conducting its own trace back on the goats' origins to confirm MDAR's findings before making a final decision on the matter in the coming days," Craig Gilvarg, Massachusetts' Office of Energy and Environmental Affairs Spokesperson wrote in an email.
The USDA also requires all imported animals to be examined by a USDA-approved veterinarian, have an official ear tag and identification, and have negative test results for certain diseases.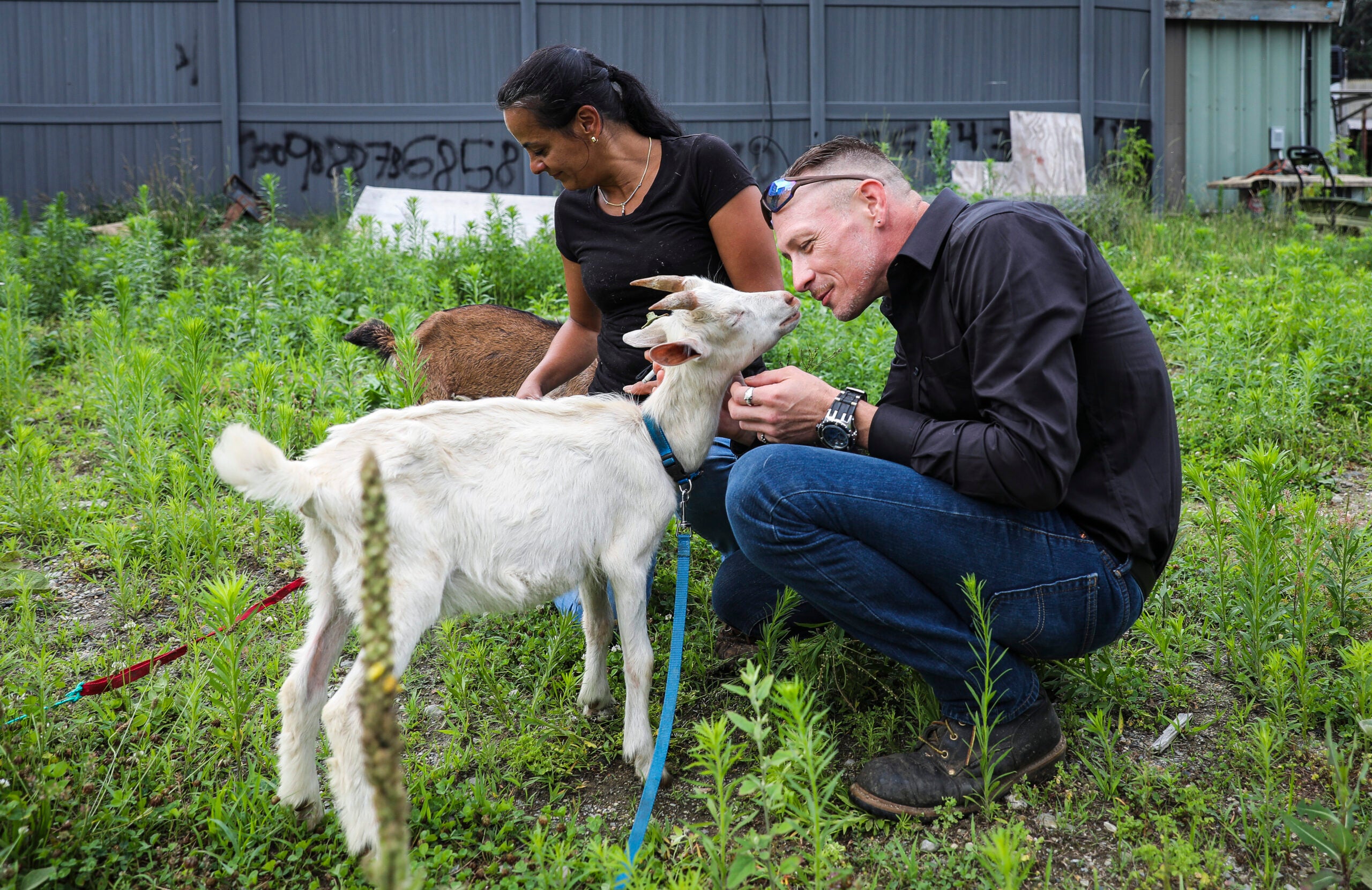 "These regulations are strictly enforced to prevent the spread of disease, ensure the quality and integrity of local food systems, and protect the health of other animals and the public," MDAR reported.
"They have seen a veterinarian," Maldonado said. "They have their shots, collars and names and adoption papers, and we went to the veterinarian."
However, MDAR reported that no paperwork was provided proving the goats had seen a veterinarian.
MDAR wrote, "during one inspection, the owners of the slaughter facility falsely claimed to have veterinary paperwork for the goats, later admitting that no such paperwork exists."
MDAR also reported an inspector's examination of the goats on Tuesday, July 13, found the goats to be "sickly and showing signs of contagious disease." MDAR said they are now working with the owners to have the goats see a veterinarian.
Even with veterinarian approval, MDAR said one of the most significant concerns comes from the interaction of Maldonado's goats with the Oliveira farm goats: the Tewksbury farm deals with slaughter-only animals regularly, which are not examined by veterinarians.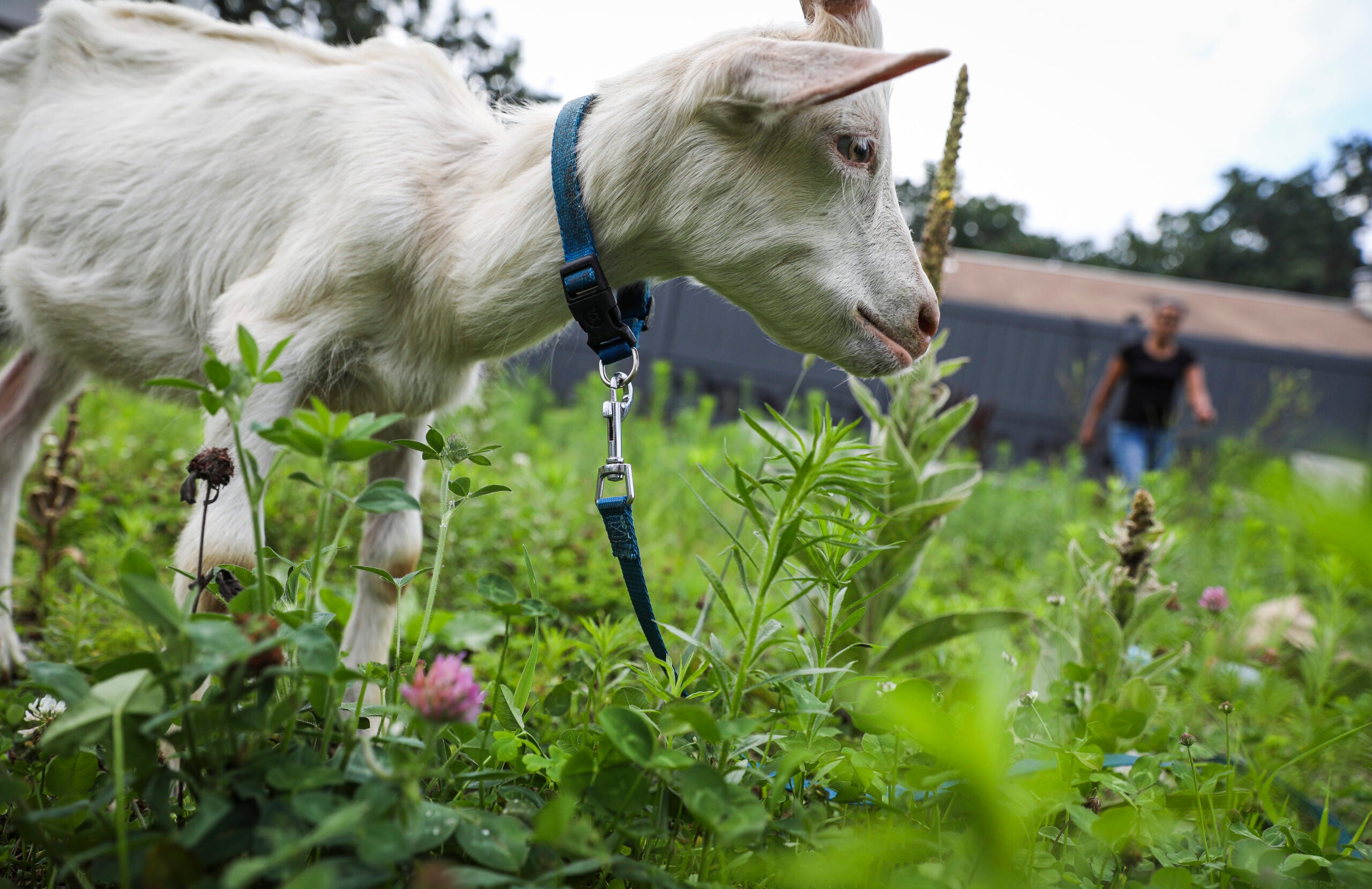 "'Slaughter-only' goats were commingled with other animals being shipped for the purpose of slaughter, none of which have been examined by a veterinarian and deemed healthy, and as a result pose a significant risk of introducing and spreading infectious disease," MDAR wrote.
Maldonado argues that the goats can be separate from the other animals, with her goats on the right side with the farm's beds, while the "slaughter-only" stay on the left side. While another famous Lowell goat ended up in a sanctuary in 2016, Maldonado said she refuses to separate herself from the goats.
"No, that's not an option," Maldonado said.
Newsletter Signup
Stay up to date on all the latest news from Boston.com