Local
Longtime journalist and former Globe reporter pens moving essay after learning he only has months to live
"I am now condemned to confront the question that has plagued me for years: How does a person spend what he knows are his final months of life?"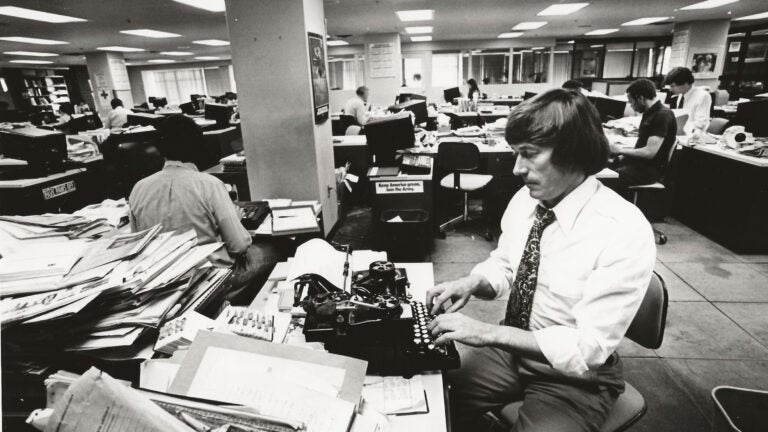 When longtime journalist and former Boston Globe reporter Jack Thomas learned he has an inoperable cancer that will claim his life in months, he sat down to write his reflections about what he will miss — and what he wishes for — as he faces his own death.
In the moving essay, published Wednesday in Globe Magazine, the writer shared that long before his recent diagnosis, he had pondered how his life would change if he learned he was going to die.
"As the saying goes, fate has dealt me one from the bottom of the deck, and I am now condemned to confront the question that has plagued me for years: How does a person spend what he knows are his final months of life?" Thomas wrote.
The Cambridge resident, who was a teenager when he started working as a copy boy in the Globe's sports department and went on to work at newspapers for more than 60 years, said that as his life nears "the finish line," the list of things he will miss grows longer.
"Atop the list of things I'll miss are the smiles and hugs every morning from my beautiful wife, Geraldine, the greatest blessing of my life," Thomas wrote. "I hate the notion of an eternity without hearing laughter from my three children. And what about my 40 rose bushes? Who will nurture them? I cannot imagine an afterlife without the red of my America roses or the aroma of my yellow Julia Childs."
He shared his wishes for the afterlife, which included being reunited with departed loved ones and a series of musical requests.
"As death draws near, I feel the same uncomfortable transition I experienced when I was a teenager at Brantwood Camp in Peterborough, New Hampshire, packing up to go home after a grand summer," Thomas wrote. "I'm not sure what awaits me when I get home, but this has certainly been an exciting experience."
Read his full essay in the Globe Magazine.
Newsletter Signup
Stay up to date on all the latest news from Boston.com