Local
Stolen puppy returned to Wellesley family after being tracked down in Framingham
Ember – the eight-month-old black lab – disappeared on Thursday.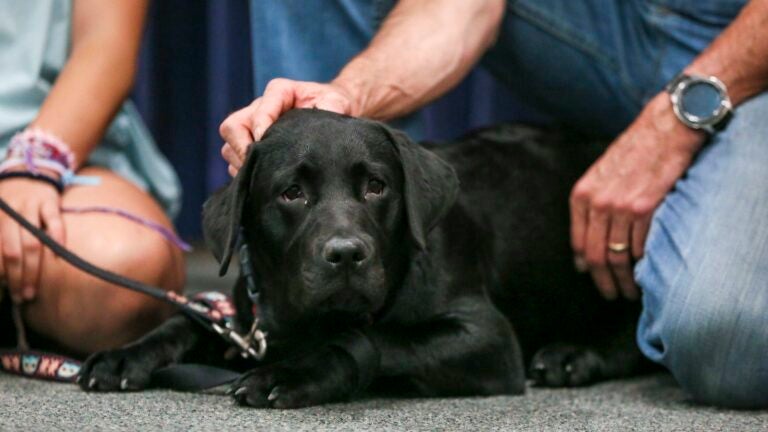 A puppy stolen from her Wellesley home was found and returned to her family on Sunday, after police say she was taken by two Framingham suspects last week.
Ember – the eight-month-old black lab – was on a tether in the front yard of her Wellesley home on Redwing Road when she disappeared "during a very short time frame" on Thursday, July 22. Her owners, Neil and Illana Nissenbaum and their three kids, were surprised she had gone missing after being tied up outside to dry off after a swim, the Boston Globe reported.
"She doesn't ever get out," Illana told the Globe. "The only way that she gets loose is when she runs out the door."
Wellesley police reported that the tether and its clasp appeared to be working correctly, leading Officer Derek Harris to believe the dog was stolen. Locals were quick to help the Nissenbaums look for Ember, who the Globe reported is "famous" in the neighborhood.
"Everybody stepped up," Neil Nissenbaum said. "I think my wife told me that in the morning the mailman, the UPS driver, and the police were all looking for Ember."
Officer Harris, along with Officer Mike Mankavech, then talked to neighbors on the street, some of whom had security cameras and provided footage to police. The statement said Harris noticed one vehicle circling around the family's Wellesley residence multiple times before the disappearance.
After running the license plate, officers found the suspicious car belonging to a Framingham resident. On Sunday, police arrived at the suspect's residence, where they saw Ember "in plain sight."
The statement said Wellesley police worked with Framingham police to recover the puppy and identify the suspects. Ember was returned to her owners later that evening and was not harmed.
Police announced they arrested a 40-year-old male Framingham resident at the scene. Another suspect – a 32-year-old female Framingham resident – was also identified and will be summonsed to court according to police.
According to NBC10 Boston, the suspects told police they took the dog to make themselves "feel better" for an unidentified health issue.
The suspects are facing charges of stolen property over $1200 and conspiracy. The male suspect was arraigned on Monday at Dedham District Court while the female suspect will be arraigned at a later date.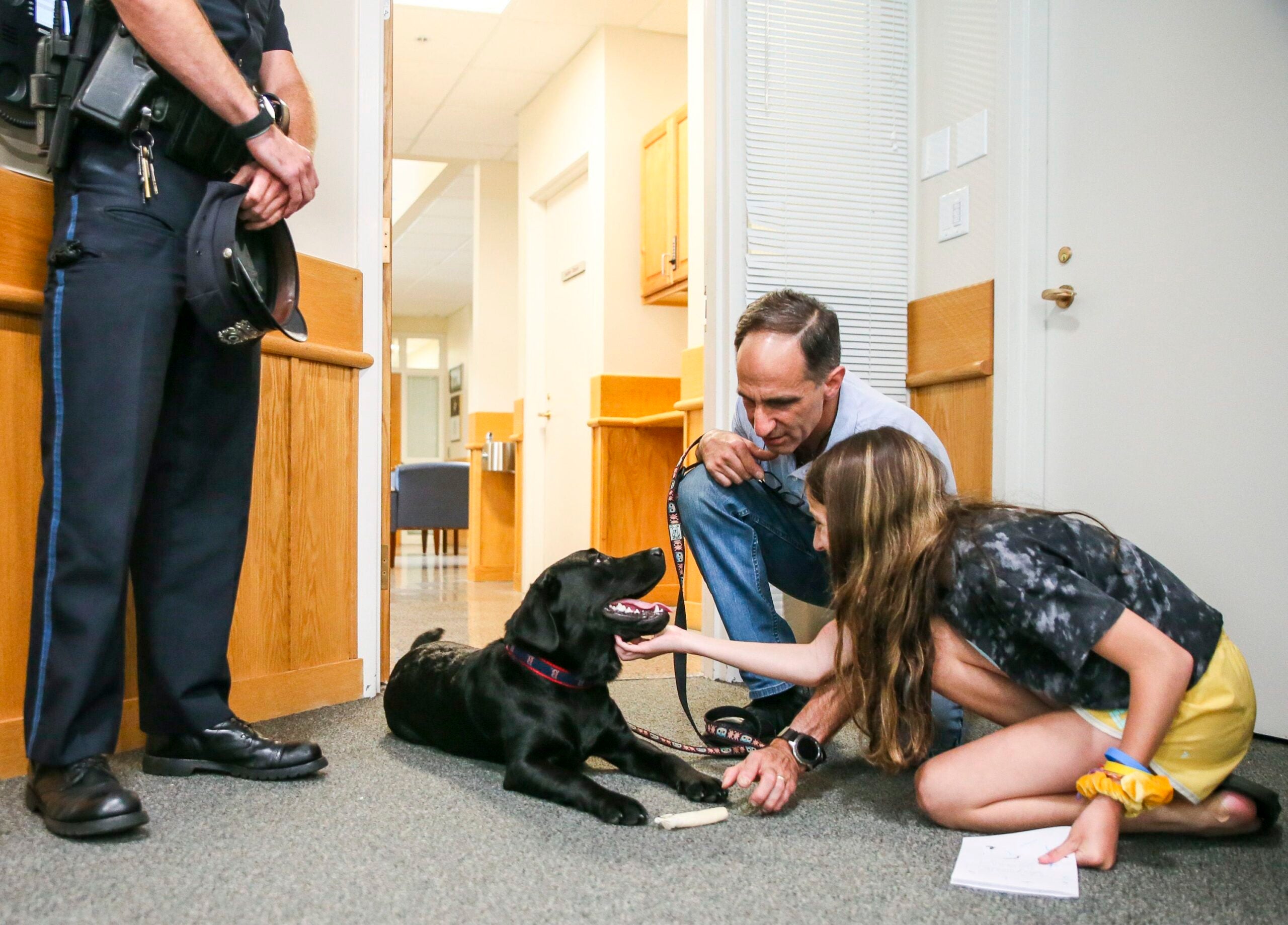 "The Wellesley Police Department would like to thank all the citizens in the Redwing Road and Cedar Street neighborhoods that we spoke to over the course of the last few days," the statement said. "Without the help of the neighbors, this case would probably not have had such a great ending."
"[Ember] brought us together as a family," said Illana to the Globe.
Newsletter Signup
Stay up to date on all the latest news from Boston.com