Local
MBTA bus driver finds purse in road, returns it to owner
"I feel like this world is pretty small but that's what we have to do, we got to help each other."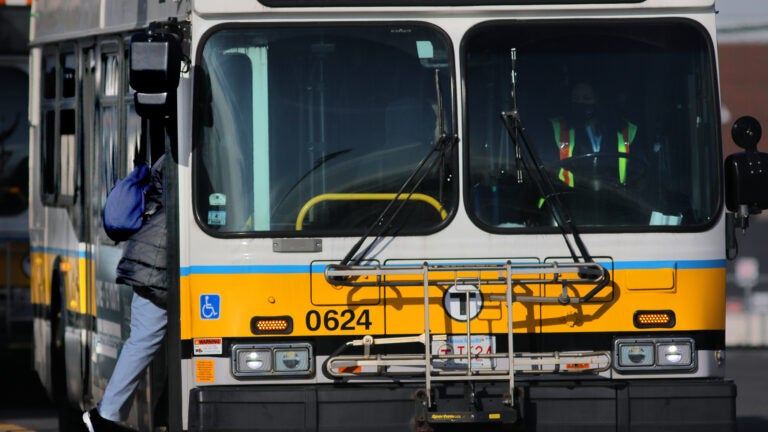 When MBTA bus driver Djiby Sow recently saw a purse in the middle of a road in Belmont, he knew he had to find its owner before the evening was over.
"I was just going to make sure no matter what, at the end of the night that lady will make sure she has her stuff," Djiby Sow told WBZ.
So Sow drove the route for five hours, and would slow down every time his bus approached where he found the bag, the news station reported. The owner, meanwhile, was using the Find My Phone app, and was watching the bus's progress.
It turns out the owner had left her purse on the trunk of her car, according to her daughter, Melissa De Witte, in a Twitter thread. She said they didn't know where the purse could be after they drove away. Using the phone-finding app, De Witte said she realized it was the bus route she used to take years ago.
"We thought we'd check it out, and went to the bus stop to wait for the bus," De Witte wrote. "Low and behold, the driver saw my mother's bag on the street and picked it up to turn in at the end of his shift. Amazing!"
She also noted that Sunday happened to be Sow's birthday.
Sow described them as "really good people."
"As soon as they found me, they couldn't believe it," Sow said, according to WBZ. "They were so excited and happy."
For Sow, he reflected on what the experience meant to him.
"I feel like this world is pretty small but that's what we have to do, we got to help each other," Sow told the news station. "Just do the right thing and we should be alright."
Newsletter Signup
Stay up to date on all the latest news from Boston.com