Local
'Mighty Milo,' baby with rare genetic condition, discharged from Brighton hospital after 7 months
Milo Alligood is one of 20 patients worldwide to be diagnosed with HIDEA syndrome.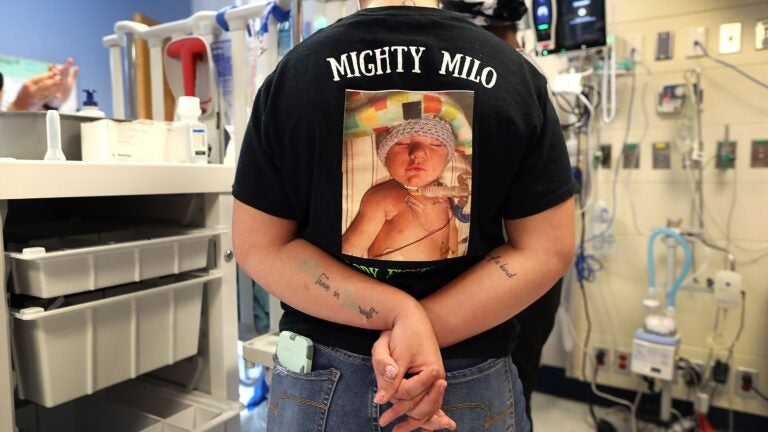 After months of intense treatment for a rare genetic condition, 7-month-old Milo Alligood was discharged from Franciscan Children's Hospital in Brighton on Tuesday morning.
The hospital staff gathered around as family members wearing shirts that read "MIGHTY MILO" prepared to bring Millo home to the Berkshires for the first time since his birth. His parents, Amber Foster and Christian Alligood, will introduce their baby to his big brother, Eli, for the first time. On Tuesday morning, Milo couldn't stop smiling.
"I think he knew it was a happy day," said Dr. Elisabeth Schainker, the hospital's associate chief medical officer, who began working with the family four months ago. Her goal was to get Milo to a point of clinical stability and to make sure his parents were adequately trained to manage his medical technology from home.
Finish the story at BostonGlobe.com.