Local News
Suffolk Downs is opening up its former horse racing track for running and dog walking
"Very few people have actually stood on the track."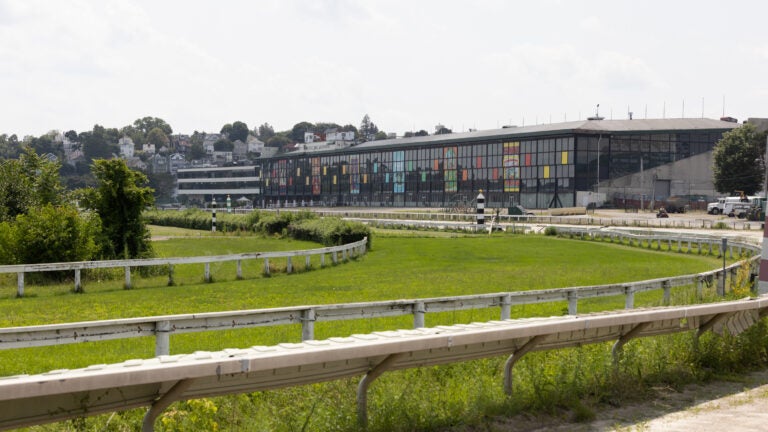 Did you ever watch the horses racing around the track at Suffolk Downs and think, "I wonder what it's like on that dirt oval?"
Well, now is your chance to find out.
HYM Investment Group, the real estate firm behind the 161-acre redevelopment of Suffolk Downs, announced Wednesday that it is opening up a mile-long loop each day for Boston-area residents to exercise, run, or walk their dogs.
Beginning on Wednesday, "The Track at Suffolk Downs" will be open from dawn until dusk to the general public.
"The idea is to try to open the site to the public to make it so that people can visit the site, participate in some of the activities there, and enjoy it — even before we've completed all of the new open space and all of the new buildings," Tom O'Brien, the founding partner and managing director at HYM, said in an interview Wednesday.
HYM won approval from the Boston officials late last year to begin the first phase of construction on the site, which straddles East Boston and Revere. And ultimately, the 20-year project calls for building over the historic track site with a mix of housing, offices, labs, shops, and 40 acres of open space. Work is slated to begin this winter, according to O'Brien
However, the former horse track will remain open and intact for at least five years, maybe 10, he said. O'Brien says his team began to talk internally about a year ago about opening up and activating the site while construction was getting started.
Last summer and fall, they hosted a series of drive-in movie nights. And according to O'Brien, they're opening to host outdoor music and festivals next summer.
Still, he says simply opening up the track to local residents presents a unique opportunity to check out the sand-like horse-racing surface. For runners, it's even a convenient way to record their mile time around the oval.
"It's actually pretty fascinating," O'Brien said. "Very few people have actually stood on the track."
While the infield is mostly off-limits, there's also an interior turf track that will be open to the public, O'Brien noted.
Starting this weekend, The Track will also host a run club every other Sunday at 10 a.m., with 30-40 minute guided runs with an instructor and DJ. More activations and events will be announced in the coming weeks.
The site will also feature a satellite location for Revere Beach's famous sculpting festival through Aug. 8, as well as an art installation called The Window Walk running the length of the windows of the Suffolk Downs clubhouse. The display was created by Artists For Humanity, a Boston-based art and design group that employs under-resourced teens.
Free parking is available on site at 525 McClellan Highway in East Boston. The Track also sits adjacent to the MBTA's Suffolk Downs Blue Line station.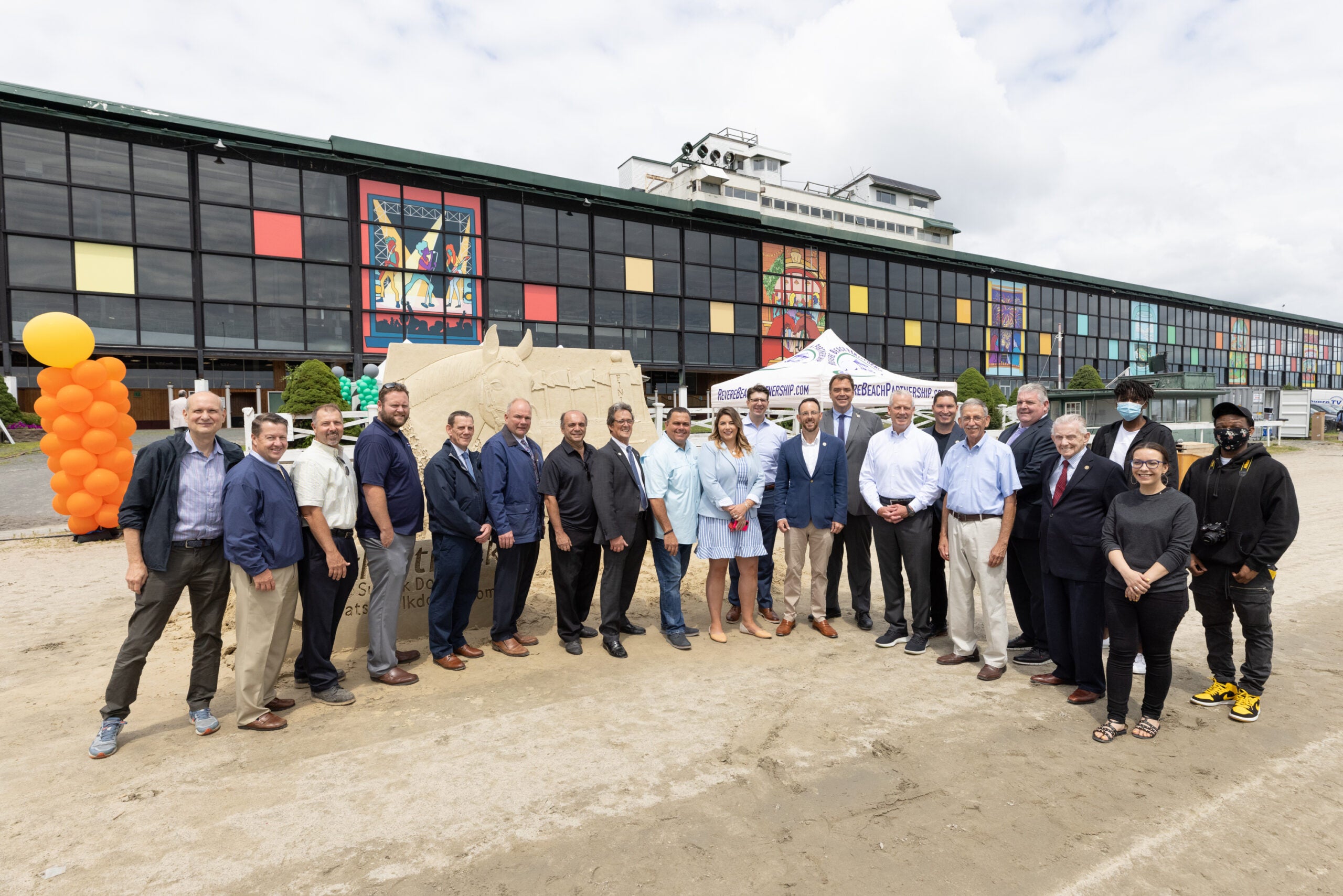 Newsletter Signup
Stay up to date on all the latest news from Boston.com