Local
What you need to know about the MBTA's work on the E line this month
For the next 28 days, a portion of the Green Line's E train will be offline and replaced with bus service.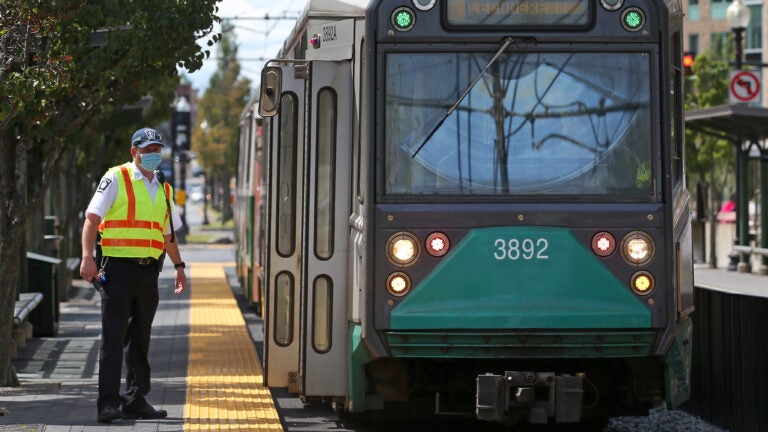 For the second year in a row, E line commuters may have a more complicated journey in August.
On Monday, 28 days of construction begins on a portion of the Green Line's E train, continuing through Aug. 29. Free Route 39 bus service will replace the Green Line from South Huntington Avenue, near Heath Street, to Brigham Circle station.
According to a statement from the MBTA, crews will work 24 hours a day replacing outdated track ties, ballast, rail, and pavement. The work is part of the 2021 Track and Intersection Upgrades Project, and the larger Green Line Transformation project.
The MBTA has used an accelerated schedule before – in 2020 service from Northeastern University to Brigham Circle was shut down for 28 days to accommodate an around the clock repair schedule. An infographic about the shutdown called it "a year's worth of work in 28 days," and also noted that the approach saved 30% off construction costs.
Beginning Aug. 2, crews will work around the clock on weekdays, weeknights, and weekends for all 28 days. Construction is also anticipated to reduce parking and cause lane closures during certain periods.
In the third week of August, crews will begin work at the intersection of Tremont and Francis streets, and only emergency vehicles will be able to travel through the intersection.
If the noise is getting to you, officials said a 24-hour noise hotline is available to report issues at 617-222-4100. You can also sign up for alerts at www.mbta.com/alerts/subway.
Newsletter Signup
Stay up to date on all the latest news from Boston.com