Local
Barack Obama is reportedly planning a blowout 60th birthday party on Martha's Vineyard this weekend
The outdoor party is expected to have hundreds of guests, though President Joe Biden will not be one of them.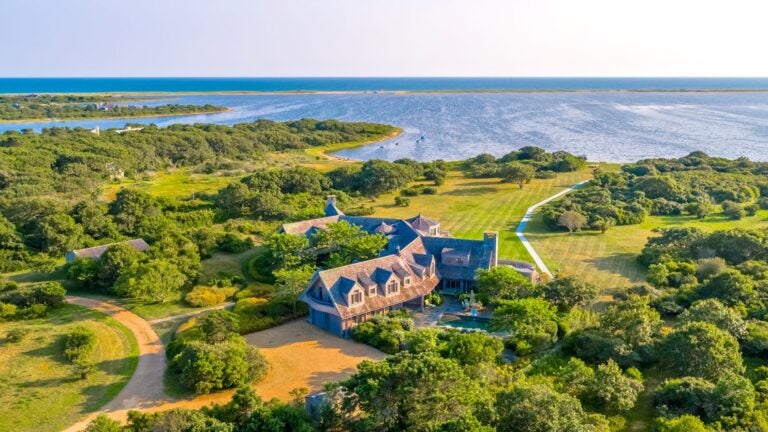 Former president Barack Obama turns 60 on Wednesday — and he's celebrating the occasion with a celebrity-studded birthday party this weekend at his family's oceanfront estate on Martha's Vineyard.
Axios reported Sunday that 475 guests — including friends, family, and former Obama aides — are expected to attend the party, in addition to upwards of 200 staff who are working the event.
Pearl Jam is also expected to play at the party, and movie director Steven Spielberg is among the expected guests, according to Axios. Oprah Winfrey and George Clooney also received invitations, according to The Hill, which first reported plans for the party last week.
"It's going to be big," a source told The Hill.
The Obamas are reportedly hosting the party at their nearly $12 million Edgartown home, which they bought from Boston Celtics owner Wyc Grousbeck in 2019.
The bash comes amid increasing concerns about the spread of the Delta variant of COVID-19. While the COVID-19 vaccines have proved overwhelmingly effective at preventing complications due to the disease, evidence suggests that vaccinated individuals can still catch and transmit the Delta variant, even if most cases — and especially hospitalizations and death — are among the unvaccinated.
A person, who was not named, with knowledge of Obama's party protocols told Axios that all guests have been asked to be vaccinated and will be required to get a COVID-19 test. The party is also being held outdoors, where the risk of COVID-19 transmission is lowest.
Dukes County has the second highest vaccination rate of all counties in Massachusetts, which has the third highest vaccination rate in the country. And according to the Centers for Disease Control and Prevention, the island is not yet experiencing "substantial" or "high" transmission of COVID-19 (the CDC revised its guidelines last week to say that everyone in these areas, regardless of vaccination status, should wear masks indoors outside their homes, due to the Delta variant's transmissibility).
Still, local and national health officials are urging people to be cautious, even after dropping COVID-19 rules this past spring.
Last week, the Martha's Vineyard Boards of Health issued a mask advisory recommending all individuals wear face coverings at indoor public places, regardless of vaccination status. Francis Collins, the director of the National Institutes of Health, suggested Sunday on CNN that masks may be necessary for large parties.
One close Obama associate who will not be at the party this weekend is President Joe Biden, who is traveling Friday to his own respective summertime vacation retreat in Rehoboth, Delaware, "where he will remain over the weekend," according to his weekly schedule.
"While President Biden is unable to attend this weekend, he looks forward to catching up with former President Obama soon and properly welcoming him into the over 60 club," a White House official told The Hill on Monday.
Newsletter Signup
Stay up to date on all the latest news from Boston.com