Local
30 years later, much about the Chinatown Massacre is still a mystery
"I'm used to dead people and used to death from transporting people from their hospital rooms to the morgue. But nothing like that."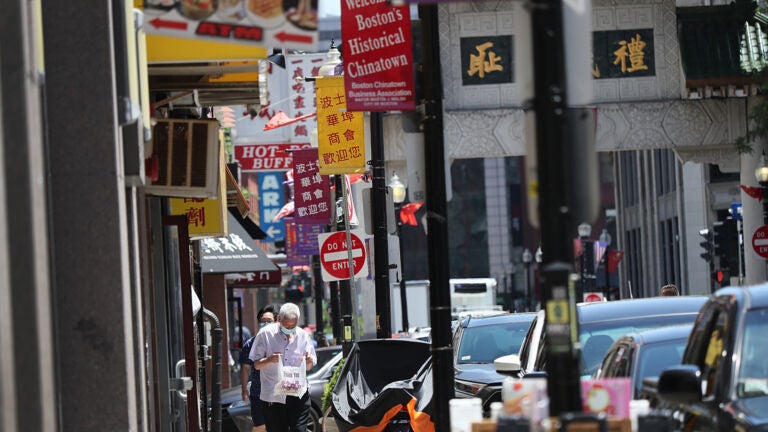 On January 12, 1991, a group had gathered to play cards at an underground social club on Tyler Street in Boston's Chinatown. Around 4 a.m., three men walked in and shot six people in the head. Only one person survived — thankfully spotted by a local security guard.
That event, one of the deadliest crimes in Boston history, is known as the Chinatown Massacre.
Thirty years later, that security guard, Harold "Bud" Farnsworth, told his story of finding the survivor and witnessing the bloody scene in a documentary produced by NBC10 Boston. The 30-minute film includes crime scene and court footage, and interviews with community leaders, officers, and special agents.
Farnsworth was initially encouraged to keep a low profile after the shootings, but shared what he saw all these years later. In 1991, he was in charge of security for New England Medical Center's emergency room.
"You could throw a beer can from the emergency room doorway and, if you got a decent arm, hit the building this all occurred in," he said in the film.
That night was quiet and snowy, so there weren't many people out. Farnsworth said two passersby told him someone looked like they needed help and, upon approaching the back of the building, Farnsworth saw a bloodied man leaning through a barred door. Boston police and Farnsworth couldn't get through the back, so went around to pry open the front door. The scene inside was something else.
"I'm used to dead people and used to death from transporting people from their hospital rooms to the morgue," Farnsworth said. "But nothing like that."
The lone survivor ended up being a crucial witness, and was able to identify all three shooters: Siny Van Tran, Nam The Tham, and Hung Tien Pham. All three fled the country, but Tran and Tham were arrested in China and extradited to Boston in 2001. They are currently serving life sentences in a Massachusetts prison.
Pham was not caught, and in January, on the 30th anniversary of the massacre, the FBI announced a $30,000 reward for information leading to his arrest. Pham's last known location was Bangkok, Thailand, in the late 90s. He would now be 60-years-old.
"We hope this renewed effort will produce real results that might give the victim's families, who have already suffered so much heartache, some much needed closure," Joseph Bonavolonta, special agent in charge of the FBI Boston Division, said on Jan. 12.
No motive was ever established in the case, Bonavolonta said. However, Pham had confirmed connections to the Ping On crime syndicate, which operated in several cities across the east coast and Canada.
In the film, insurance agent and Chinatown community leader Richard Soo Hoo said he thinks Pham is long gone and probably won't be found.
"I'm shocked that it even got presented 30 years later — it's all history, whether they find him or not most people don't realize or remember the massacre," he said. "We're in a bigger crisis today than we were in 1991. Asian Americans being accosted today have a more fearful situation today than we ever did in 1991. What the FBI is trying to do — good for them — as far as the community is concerned, life goes on."
Newsletter Signup
Stay up to date on all the latest news from Boston.com