Local News
New England for Trump shutters Somerset store
Once there were 22 stores scattered across four states, but just three remain.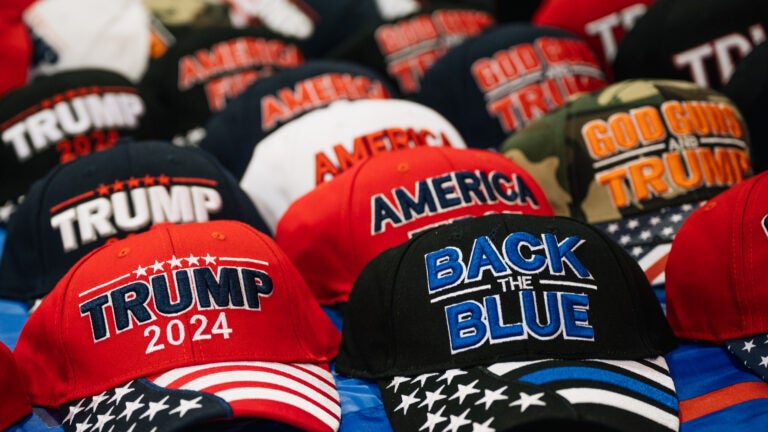 At the height of demand for merchandise supporting former President Donald Trump, Keith Lambert had 22 New England for Trump stores in four different states.
However that number has dwindled considerably since that time, he said, and he's now considering a rebranding.
The Somerset store is set to close this weekend, and after it shutters its doors, Lambert will only have three left – one each in Easton, Bellingham, and Warwick, Rhode Island.
In the past, Lambert was running stores across Massachusetts, Connecticut, and Rhode Island. He also branched out into New York, where his stores conveniently took the name "New York for Trump." Lambert's first brick and mortar store opened in 2019. Before that, he would sell at various fairs or gatherings, he said.
There's been a variety of reasons why the stores have gone out of business, he said.
"It definitely slowed down after the election," Lambert said.
Another issue is finding people willing to work. Then there's the supply chain disruptions. This goes beyond Trump gear; as the pandemic (hopefully) winds to a close, there have been shortages of everything from foam to pack furniture to chips for new cars.
While shirts are made by local printers, he said some of the novelty items coming from elsewhere are more challenging to obtain.
Despite the closures, Lambert isn't moving on from his retail endeavors.
"We're actually kind of rebranding a little bit," he said of possible plans for his remaining stores. "We're going to be called, 'We the People Freedom Shop.'"
The change would include pivoting to selling merchandise celebrating freedom of choice and freedom of speech, among other issues his customers support.
Newsletter Signup
Stay up to date on all the latest news from Boston.com