Local
What to expect from the MBTA's fall service changes
"As the economy has been reopening...we're trying to bring back service in different ways to accommodate different travel patterns."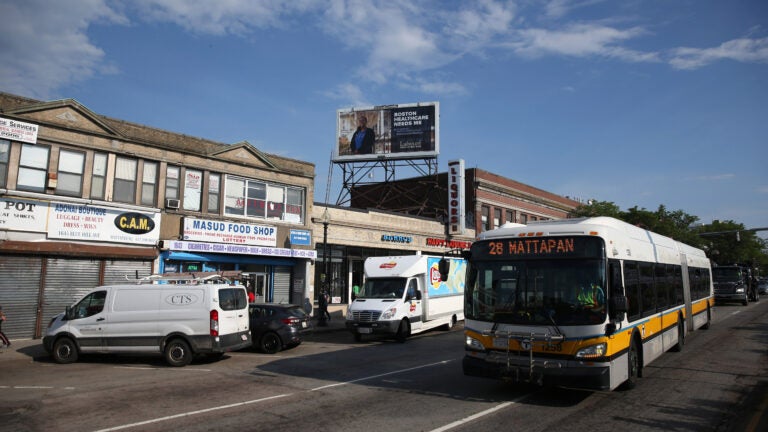 Commuters relying on the MBTA will notice some changes to bus and subway service this fall — including a free fare route.
Since the pandemic, ridership needs have been consistently shifting and the MBTA has seasonally reevaluated trends. Ridership dropped so significantly when COVID-19 hit, that a big part of each change involves getting more of the pre-pandemic service back online, as well as fixing and editing where needed. With the fall changes, the MBTA will be operating at 93% of pre-pandemic service.
On Thursday, MBTA staff shared details about changes and the thought process behind them. Commuter rail and ferry service will remain the same as the summer schedule for now, though changes may come later in the fall and winter, but bus and subway service are impacted this fall.
Kat Benesh, MBTA chief of operations strategy, said the MBTA made an effort to maintain service where it was most needed throughout the pandemic, and will continue trying to meet increasing need.
"While we were reducing service…we were also reallocating it…making sure we were putting service where we had the highest most durable ridership, which often overlaps with our most transit critical populations," she said. "As the economy has been reopening…we're trying to bring back service in different ways to accommodate different travel patterns. …When we bring service back, when we're finally back at 100% of pre-COVID service hours…the system will look different and I think that's because we've learned about who and how folks rely on transit."
At the public meeting, a number of community members expressed disappointment that the 55 bus schedule was not expanding back to pre-pandemic hours to accommodate commuters (service is currently limited to midday only). Benesh described a number of challenges to getting back to 100%, namely that the MBTA simply doesn't have enough vehicle operators, mainly due to COVID-19's impact on hiring. Staff said they will continue to evaluate needs.
At a glance, here are the changes taking effect on Sunday, Aug. 29:
Subway
MBTA subway lines will see either increased frequency or no changes. The Blue Line has already been operating closer to pre-pandemic levels than other lines, given the higher need.
Blue Line: Remains every five minutes during peak hours and every eight minutes midday.
Red Line: The trunk (main central section) increased from every 5.1 minutes to 4.8 minutes during peak hours, and from every six minutes to five minutes midday.
Orange Line: Remains every seven minutes during peak hours and every seven minutes midday.
Green Line: The trunk goes from every 3.6 minutes to 2.5 minutes during peaks (subject to change during Green Line Extension testing to begin later this fall), and from every four minutes to three minutes midday.
Bus
Staff noted that bus routes and/or trip times are shifted to accommodate increased commuting in the fall or changing ridership patterns.
Routes with increased frequency: 24, 52, 95, 100, 101, 354, 501, SL4
Routes with reduced frequency: 11, 91
Routes with additional frequency and routing changes: 10, 75
Restored routes: 67, 351, 428, 451, 456, 505
Routes with routing changes: 36, 214, 216, 350, 411
Routes with trip changes: 15, 17, 21, 23, 26, 30, 31, 32, 33, 34, 35, 37, 43, 44, 45, 51, 66, 69, 83, 85, 87, 88, 89, 90, 93, 94, 108, 116, 117, 201, 226, 245, 424, 455, SL2, SL3
Routes with routing and trip changes: 71, 73, 74, 77, 78, 96, 426, 429
From Aug. 29 through Nov. 29, the 28 bus route will be free as part of a free fare pilot with the city of Boston. For details on each route, visit the MBTA's website. Bus schedules will be posted by Aug. 11.
The RIDE
This fall, some RIDE trips will qualify for the local ADA fare of $3.35 per trip, instead of the premium non-ADA fare of $5.60. Trips that qualify for local fare will be automatically applied when booked.
The route 28 free fare pilot applies to the RIDE too: any RIDE that originates and ends with the route's corridor will be free.
Newsletter Signup
Stay up to date on all the latest news from Boston.com