Local
Part of the Green Line's E branch is shutting down for construction. Local restaurants are worried about the impact on business.
"Would you enjoy a meal with all this going on?"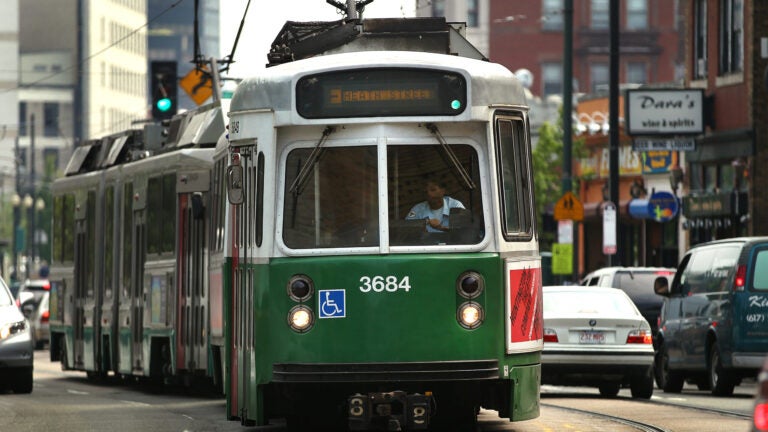 As construction gets underway this month to improve the Green Line's E branch, local restaurants are raising concerns about how the MBTA's work will impact business.
The 28-day construction project kicked off Aug. 2, with bus service replacing Green Line trains from South Harrington, near Heath Street, to Brigham Circle. According to the MBTA, crews will be working 24 hours a day to replace 4,000 feet of outdated track ties, ballast, rail, and pavement on the stretch of the Green Line that winds from the Longwood medical area around Boston's Mission Hill.
With construction expected to be completed on Aug. 29, the MBTA says it has worked closely with local businesses and stakeholders ahead of the project, which has been accelerated to limit impacts.
"We are minimizing the duration of the work required to deliver safer, more reliable Green Line service with improved access for riders, pedestrians, bicyclists and drivers in Mission Hill," the transit agency said in a statement to Boston.com. "We planned to complete this work in August when traffic is slowest, ridership is lowest, and before thousands of employees and students are expected to return to the area in the fall."
But local restaurant owners told Boston.com they remain worried their businesses will suffer because of the construction, following on top of the impacts they've faced from the coronavirus pandemic.
Dermot Doyne, who co-owns Penguin Pizza with Pamela Carthy at 735 Huntington Ave., told Boston.com the damage to his businesses from the construction will be "colossal" after a year of barely hanging on due to COVID-19.
August, when parents begin moving their college students back to Boston, is usually when they work to recover lost revenue from the slower summer months.
But this year, they were relying on it to help with the damage done already by the pandemic.
"In this case, recover from the last 20 months," he said.
The MBTA said work is being "segmented" along Huntington Avenue so that vehicles and pedestrians will continue to have access to the stretch that is under construction.
Doyne is expecting to lose his outdoor seating for seven days while the work is done in the segment outside his pizzeria.
Among the three restaurants facing loss of outdoor dining during the construction, he said businesses are losing more than 100 outdoor seats.
"The outdoor seating has been our lifeline," he said. "And without the availability to sit outside, during the present climate, we would have died."
No one will want to sit inside to eat and drink and "endure" the construction noise or follow the sidewalk detour, the restaurateur predicted.
Doyne said he's been told the work will take place outside his business from Aug. 18 to Aug. 25.
But the next step of the 24-hour construction, starting on Aug. 26 four doors down from the pizzeria, is also a concern for him even once he has his outdoor seating back.
"Would you enjoy a meal with all this going on?" he said.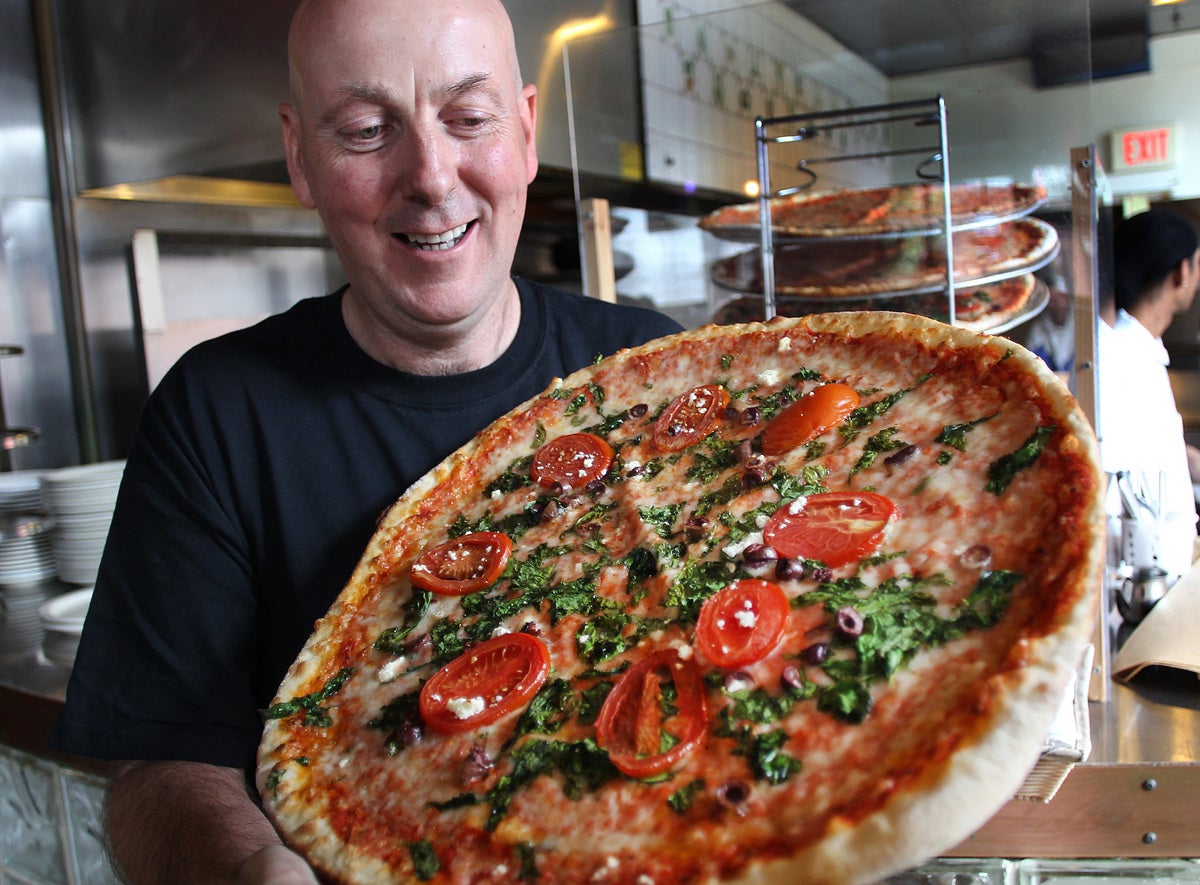 He worries the construction will cause such a severe blow to his business financially that it will cause layoffs at a time when people are already more hesitant to dine out or eat indoors at restaurants.
"People think it's a week, but it is a week of 24-hour construction with limited access to our business," he said. "Very few people are going to detour around heavy construction and sit down and spend their lunchtime listening to drills and hammers."
Keith Patrick, owner of Solid Ground Cafe at 742 Huntington Ave., told Boston.com he understands the need for the project. He's watched more than a few senior citizens living in the neighborhood struggle to navigate crossing the tracks embedded in the pavement, and knows how awful it is to drive over them.
But he is also concerned about how the construction will impact his shop, which has been relying on takeout-only orders.
"A lot of our customers are actually people who are just kind of walking, and so with the T not running in full capacity down past our shop, it's going to be significantly less foot traffic, in my opinion," he said. "And I think most people will be less inclined to walk down past the construction just because it's kind of a hassle to actually even cross the street."
The 24-hour construction will likely isolate the cafe from its main customers — employees at Brigham and Women's Hospital, he said.
In an effort to address concerns from local businesses, the MBTA said it is limiting the impacts to outdoor dining locations to less than 10 days, and will remove and restore the dining setups for the restaurants and place "Businesses are Open" signs and advertisements along the construction zone and on MASCO shuttle buses.
Ellen Walker, executive director of Mission Hill Main Streets, told Boston.com there is work underway in partnership with Brigham and Women's Hospital to remind and encourage employees in the local medical institutions to support local businesses during the construction.
"There are a lot of positive steps being taken to try to build awareness and to encourage employees in Longwood medical area to come across Huntington avenue and visit us," she said.
Doyne said he'd hoped the work could be delayed to November, when business would not be so critical to local eateries, and that the MBTA might be able to provide some financial support.
"We have suffered business trauma," he said. "Several local restaurants have closed [and] I fear will not survive this climate of uncertainty. Many of us fear that it will kick off again."
But according to the MBTA, because Green Line ridership remains 60% below pre-pandemic levels, now is the time for the accelerated work, which is part of the 2021 Track and Intersection Upgrades Project and larger Green Line Transformation project.
"This critically important work will significantly reduce the risk of transit service disruptions by replacing track that is beyond its useful life," the MBTA said. "Businesses throughout the corridor will reap the economic benefits of these improvements for decades to come."
Patrick said he doesn't think there's an easy solution to the situation. And while he's concerned about how the construction could impact restaurants in the area already hurting from pandemic-related losses, he knows people in the industry are "pretty resilient" and creative in the face of obstacles.
"We're very hard-working folks and in order to survive this last year, we had to adapt and keep our eye on the positive things that helped keep our business going," he said.
As for the MBTA's project, he just hopes it works out for the best.
"We're hoping that they're not wasting anybody's time and money by doing this project, that it's going to optimize the T so that in the long run, it's better for the businesses and all the people who are commuting," he said.
Newsletter Signup
Stay up to date on all the latest news from Boston.com