Local
'No question about it': Providence police officials say city is seeing a spike in violent crime
"Any homicide is horrific but without a doubt in the past five or six weeks we have had an uptick in crime and violence."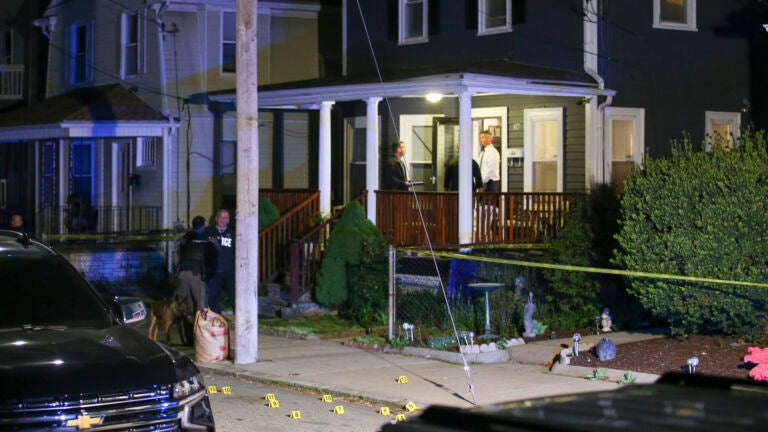 PROVIDENCE, R.I. (AP) — Top law enforcement officials in Rhode Island on Tuesday addressed a troubling spike in gun deaths in Providence, saying officers are struggling to quell the violence.
The Providence City Council called an emergency meeting after a spate of fatal shootings and stabbings, including a deadly double shooting last weekend.
Two Massachusetts men were killed when gunfire erupted outside a nightclub Saturday, and three people were shot and wounded at a home on Sunday. Then, on Monday, a man was seriously injured in a stabbing.
The previous weekend, a bystander was killed in one shooting, five people were hospitalized with gunshot wounds in another, and a woman was captured on video being beaten in the street after a run-in with a group of people riding all-terrain vehicles and dirt bikes.
Providence Police Chief Hugh Clements acknowledged that the city has seen a rise in shootings and violent crimes in recent weeks, even while crime overall is down.
"What we're seeing is eerily consistent with what is going on in the rest of the country," Clements said.
He said the lethality of some of the violence has also increased. He said in some recent shootings, police have recovered dozens of shell casings and in one case more than 60.
Clements said the presence of more guns in the community is helping fuel the violence. He said police have seized about 143 firearms so far this year.
Besides guns, Clements also pointed to the problem of all-terrains vehicles that are harder for police to pursue in a safe manner on city streets. Officials said about 200 ATVs have been seized in Providence over the past four and a half years.
Public Safety Commissioner Steven Paré also conceded that the city is struggling to contain a spike in shootings and other violent crimes.
"Any homicide is horrific but without a doubt in the past five or six weeks we have had an uptick in crime and violence," Paré said during the hearing. "No question about it."
Paré said law enforcement and city officials are trying to partner with local community residents to help tamp down a cycle of gang violence and gun violence.
"There are a lot of guns on the streets," Paré said. "That didn't happen in just a month or two."
He said there's no easy solution to the gun violence. He pointed to the reluctance by some victims to come forward and work with investigators as another stumbling block to staunching the violence.