Local
Warnings issued by authorities after several recent coyote attacks
A 5-year-old boy was bitten by a coyote while playing in a sandbox on Sunday in Arlington.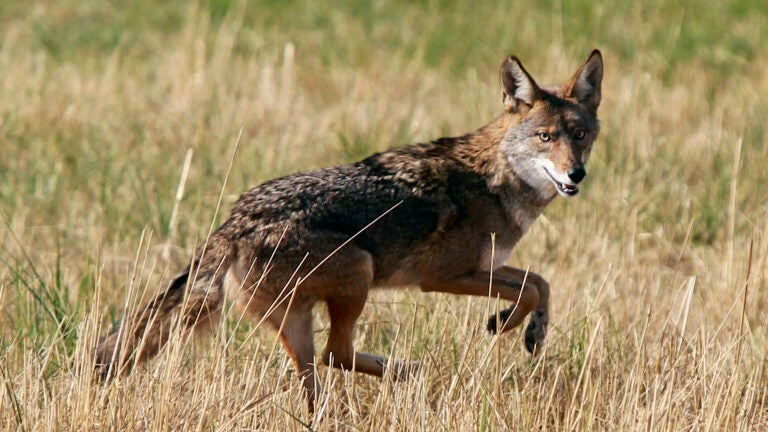 Authorities in several towns are warning residents about coyote attacks after incidents involving a child being bitten, and a dog attacked.
In Arlington around 5:30 p.m Sunday, police said a 5-year-old boy was playing in a sandbox on Cutter Hill Road when a coyote bit him on the leg. His injuries were said to be non-life-threatening, and he was taken to the hospital by his family.
Police called in the state Environmental Police, who searched the area but couldn't find the responsible coyote.
In Watertown, police are warning of coyote activity in the eastern part of the city, and on bike paths. On Friday near Walnut Street, they said a dog was being walked by its owner when it was attacked by three coyotes. They didn't describe the nature of the dog's injuries.
"We are asking citizens to remain vigilant, especially those walking dogs in the area," police said.
Last Wednesday, a child was bitten while on a Provincetown beach. The child was treated for non-life-threatening injuries at a nearby hospital. Meanwhile, park rangers fatally shot the coyote; it tested negative for rabies.
In late July, fishermen helped a woman fend off a coyote that approached her while she was at Race Point Beach, also in Provincetown.
This past April, a coyote started running toward a woman and her dog near the Alewife MBTA station in Cambridge. The woman ran to the station and forced the gates open, according to WCVB.
Newsletter Signup
Stay up to date on all the latest news from Boston.com