Local
Driver rescued by crew team member after collision sends car into Charles River
The 40-year-old Burlington man was transported to a hospital.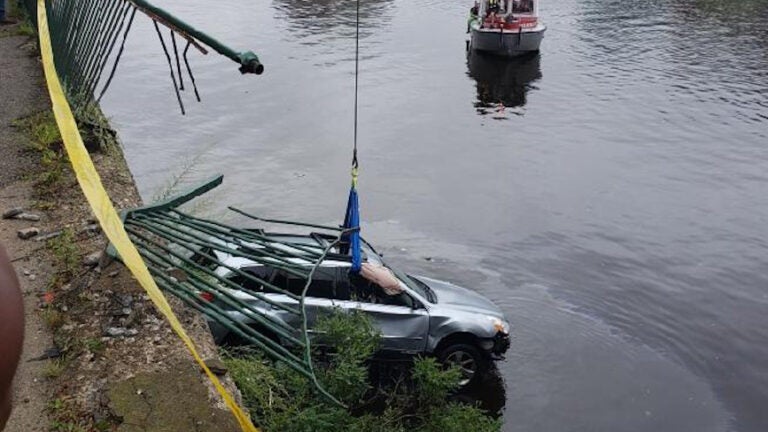 A 40-year-old Burlington man was rescued from the Charles River Tuesday morning by a member of a crew team after his car crashed into the Charles River following a collision with another vehicle, 7News reports.
The crash between a Subaru outback and a Ford F-350 pickup truck occurred at the intersection of Memorial Drive and Western Avenue in Cambridge just before 7 a.m., according to the station. The collision sent the Subaru crashing through the guardrail and into the river with the driver still inside.
The driver was spotted by a safety boat that was monitoring crew boaters and a rower rescued him, according to 7News.
A dive crew entered the Charles River shortly after to search the submerged vehicle, concluding the man was the only occupant, according to the Cambridge Fire Department.
The driver was treated for injuries at the scene and taken to a local hospital, and the car was later removed from the river.
Cambridge Deputy Fire Chief Sean White told 7News the rower passed the crash scene at just the right moment to help the man in the water.
"Timing was working in their favor this morning," he said.
The driver of the truck, a 29-year-old Lynn resident, was not injured in the crash, according to station.
State police are investigating the cause of the crash.
Newsletter Signup
Stay up to date on all the latest news from Boston.com