Charlie Baker
A potential Massachusetts VaxMillions winner failed to respond, and lost their prize
Check your email inbox, or maybe don't.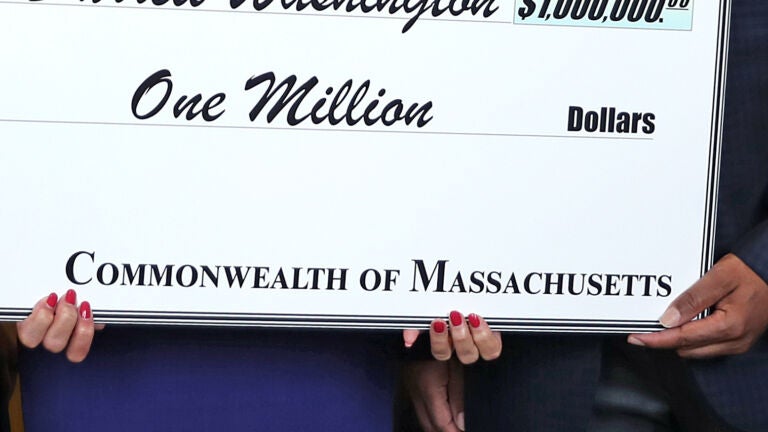 A Massachusetts resident got lucky, and then very unlucky.
Gov. Charlie Baker's office said Wednesday that a potential winner of the state's VaxMillions Giveaway failed to respond within 24 hours after getting selected, forfeiting the lucrative prize for residents fully vaccinated against COVID-19.
As a result, the prize was given to one of the alternates selected.
The news, which was first reported by WCVB, comes ahead of the announcement Thursday of the fifth and final round of VaxMillions winners. The vaccine lottery-style sweepstakes has already given away $1 million prizes to four fully vaccinated adults and $300,000 scholarships to four fully vaccinated teenagers.
It's not clear which one of the eight winners benefited from the initially selected winner failing to respond. Officials also did not say whether the person missed out on the $1 million cash prize or the $300,000 scholarship.
For each of the past five Mondays, state officials have randomly selected the winners from the more than 2.5 million vaccinated residents who have signed up for the giveaway. During the drawings, officials also select a number of alternates in case the initial winners don't respond or fail to provide proof of vaccination.
According to Baker's office, all but one of the previous eight winners were the first individuals selected during their drawing. In the one case that the first winner didn't respond, the second person drawn became the winner.
According to the VaxMillions rules website, potential winners (or the guardians of 12-to-17-year-old participants) are required to talk to the Department of Public Health over the phone to verify their eligibility and must respond to DPH's initial telephone call, text message, and/or email within 24 hours (they must also make an in-person visit to the Massachusetts State Lottery headquarters in Dorchester within 60 days of being announced as a winner to claim the prize).
The relatively tight response timeframe is "due to the fixed weekly schedule for drawing and announcing" winners, says the state's website.
Failure to respond within the 24-window results in the initial winner forfeiting the chance to win any prize, according to the website, and DPH will then select an alternate as the potential winner.
Officials say that such qualifications are "not subject to appeal."
Newsletter Signup
Stay up to date on all the latest news from Boston.com