Local
Read: MGH releases statement on married Boston doctors killed in Conn. plane crash
Courtney Haviland, 33, and William Shrauner, 32, died Thursday when the small jet they were passengers on crashed shortly after takeoff.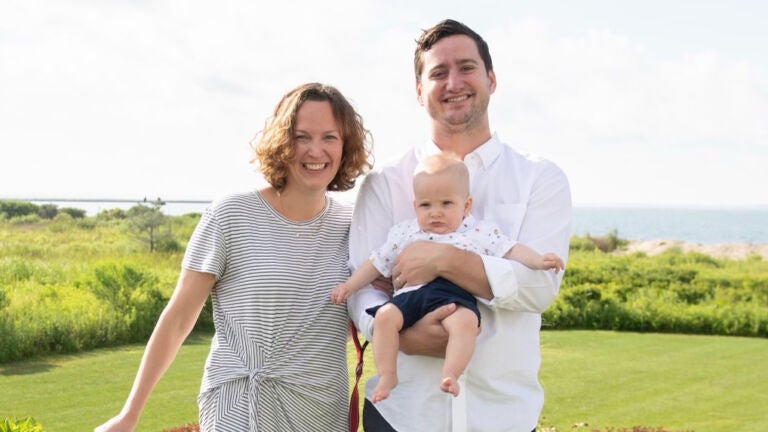 The Boston medical community is mourning the deaths of two of their own, who were killed last week in a plane crash in Connecticut.
Dr. Courtney Haviland, 33, and her husband, Dr. William Shrauner, 32, were passengers on a small jet that took off from Robertson Airport in Plainville on Thursday and crashed shortly after takeoff. The two pilots of the plane, which was traveling to North Carolina, were also killed.
Haviland was a fellow at Brown Pediatric Emergency Medicine in Providence, Rhode Island, and previously spent five years as a resident at the MassGeneral Hospital for Children. Shrauner was a cardiology fellow at Boston Medical Center and previously completed his residency at Brigham and Women's Hospital.
In a Facebook post, Ben Shrauner, William Shrauner's brother, described the 32-year-old as the "best mix" of all the siblings in their family, possessing intelligence and a loving heart.
"Courtney was a perfect match for him," he wrote. "Smart, beautiful, witty, charismatic, and always fun to be around. Two really special people that are gone way too soon. Will & Courtney, I love you. Please keep the Shrauner's, Haviland's, and families of the two pilots in your thoughts."
The couple met at Weill Cornell Medical School and were married at the Arlington Street Church in Boston, according to MGH.
On Sunday, members of the MGH community gathered to remember Haviland and Shrauner.
In a statement, the hospital said staff were "shocked" by Haviland's death.
"Courtney was someone who could light up a room with her presence, spirit and kindness," the statement read. "She had a bright, infectious smile at the ready for everyone she met and a permanent twinkle in her eye. Those who knew her best marveled at her resilience and optimism, her ability to believe in the best of people and to care so much and so genuinely about others."
Haviland "defined the concept of empathy," according to her former colleagues.
"She had an uncanny sense of the emotional statues of her patients, families and colleagues, keenly aware of their feelings and moods," MGH said. "She was constantly checking up and checking in on people, knowing just the right thing to say or do at just the right moment."
Haviland and Shrauner leave behind their young son, Teddy. The boy was not traveling with them, The Boston Globe reports.
Family members told NECN the couple were expecting another child at the time of their deaths.
The cause and circumstances of the crash remain under investigation.
Read the full statement from MGH below:
Information from the Associated Press was used in this report.
Newsletter Signup
Stay up to date on all the latest news from Boston.com