Local
Climate activists position pink sailboat outside Charlie Baker's Swampscott home; several taken into custody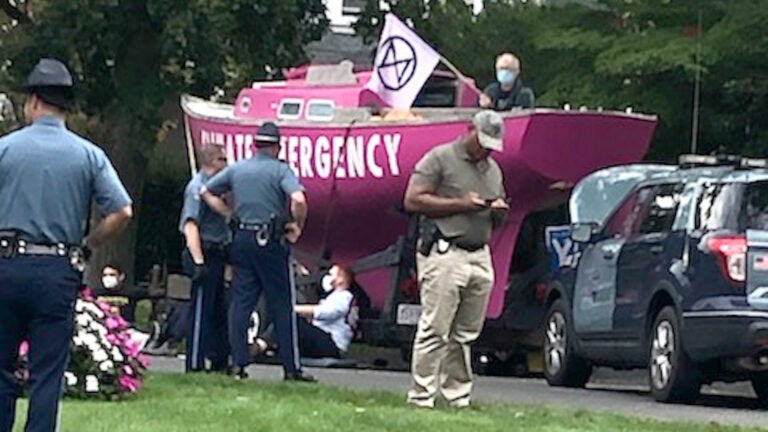 Climate control activists chained themselves to a pink sailboat with the phrase "Climate Emergency" painted on its side they parked in front of Governor Charlie Baker's Swampscott home, triggering a significant response from State Police who are in charge of Baker's personal protection.
The group, calling itself Extinction Rebellion NH and Extinction Rebellion Boston, were later taken into custody by State Police who needed power tools to cut the activists off of the metal boat trailer they had used to block the driveway of Baker's home.
According to a spokesman for the group, 8 activists were taken into custody and State Police were working on towing the 17-foot sailboat away from Baker's home.
Finish the story on BostonGlobe.com.