Local
Mass. charter school group speaks out against Malden school's lawsuit over state cultural criteria
"This lawsuit does not reflect the values or beliefs of charter public schools."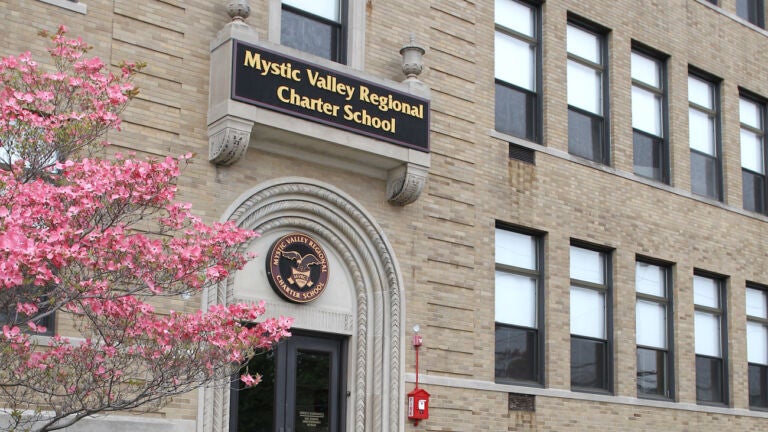 The Massachusetts Charter Public School Association is speaking out in opposition to a lawsuit filed by Mystic Valley Regional Charter School in Malden aimed at stopping state education officials from evaluating schools based on their efforts to foster diversity and inclusion.
"This lawsuit does not reflect the values or beliefs of charter public schools, which were founded in large part to address issues of educational inequity and systemic racism in public education," MCPSA Executive Director Tim Nicolette said in a statement.
"We urge Mystic Valley's Board and school leadership to withdraw this ill-advised suit and instead spend its time and energy to create a culturally proficient and responsive environment that respects and celebrates its families' diversity to deepen connections between the school and its community," he wrote.
Mystic Valley Regional Charter School filed the lawsuit against the Department of Elementary and Secondary Education in Suffolk Superior Court last week, alleging that the new criteria are "unlawful," "vague," and purposely put the school in jeopardy. The requirements aim to promote diversity and inclusion through "culturally proficient practices."
"DESE's efforts have been and continue to be an unlawful interference by the government, effectively, to dictate and censor Mystic Valley's approach," the complaint says.
The criteria contradicts the school's mission of having a "melting pot" learning environment where shared traits are emphasized, the lawsuit says.
According to Nicolette's statement, Mystic Valley Regional Charter School is not a member of the MCPSA, which represents over 74 charter schools and works to improve education programming through public policy advocacy and sharing best practices.
But Nicolette added that all charter schools should still "abide by the basic principles of equity and inclusion that all public schools should strive to achieve."
"MCPSA agrees with the state's policy of holding our schools accountable for their commitment to creating a culture in which students' backgrounds, identities, strengths, and challenges are equally valued, and resources are allocated based on how best to support these students' cognitive, behavioral, and social-emotional growth and development," he said in the statement.
Mystic Valley Regional Charter School, in a statement to Boston.com on Tuesday, responded to the MCPSA's remarks:
"Mystic Valley is a highly successful minority majority school. Our curriculum approaches issues of racism by embracing equality and commonality, not divisiveness. Due to the popularity of its approach to education, the school has amassed an enormous waiting list of families of all races, ethnicities, and cultural identities who are eager to access the school's programs.

"It is difficult to understand how an organization like MCPSA, which is supposedly dedicated to academic learning, would support the state censuring the approved curriculum of another charter educational institution, especially where the entire purpose of the Massachusetts charter school law is to cultivate innovative and varied approaches to complex educational issues. It appears the MCPSA has not read Mystic Valley's complaint. We urge everyone interested in academic freedom to read our lawsuit and gather the facts before making assumptions. We note Mystic Valley is not a member of MCPSA and that Mystic Valley students perform at an academic achievement rate superior to nearly all of the schools in that organization."
In its lawsuit, the school alleges DESE put the criteria in place with the knowledge the school would be in violation of it.
"The Defendants in this matter have ignored the School's formal and informal pleas not to use new and unlawfully-vague evaluation criteria on the School," the complaint says.
The school is seeking to prohibit DESE from enforcing the criteria and to stop the department from acting on a draft report that found the school is only "partially meeting" the new rules.
Newsletter Signup
Stay up to date on all the latest news from Boston.com