Local News
Boston just enacted its 'single most impactful initiative' to curb greenhouse gas emissions
The new measure, dubbed BERDO 2.0, requires large buildings to achieve carbon neutrality by 2050.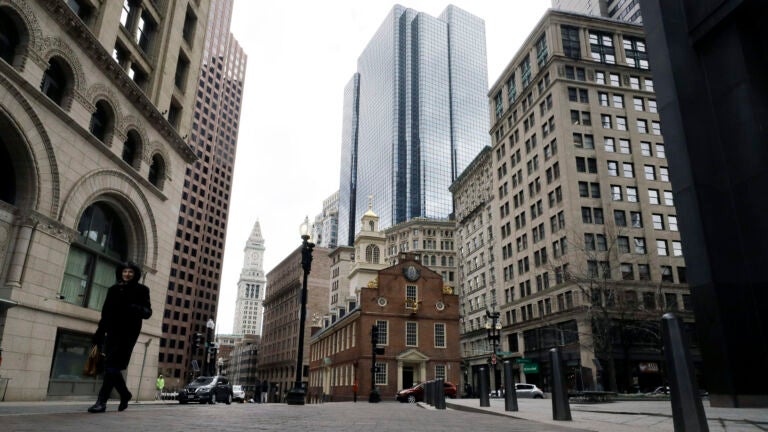 In the midst of a heated mayoral race and in the shadows of two much-hyped local sports events, Boston may have just taken one of the biggest steps of any major city in the country toward reducing its greenhouse gas emissions.
Acting Mayor Kim Janey signed an ordinance Tuesday that will require existing large buildings in Boston to achieve net-zero emissions by 2050.
Technically an amendment to a 2013 ordinance that required all commercial and residential buildings that are at least 35,000 square feet in size or have at least 35 units to report their energy and water use, the measure — dubbed BERDO 2.0 — expands the city's authority to set emission and reporting requirements for buildings greater than or equal to 20,000 square feet or with at least 15 units.
In a statement, Janey called the ordinance a "monumental achievement that will have positive impacts on our residents for generations to come."
In a press release, her office was even more blunt: "This policy is the single most impactful initiative to curb Boston's carbon emissions."
How so?
As much as climate change conversations often focus on reducing greenhouse gas emissions from cars, 70 percent of Boston's emissions comes from buildings.
And while the new policy only affects 4 percent of the city's buildings, those large buildings account for 60 percent of building emissions — or roughly 42 percent of all citywide emissions.
The ordinance requires affected building owners to submit plans setting forth their path to carbon neutrality by 2050 with emission reduction targets every five years. They have a number of options to get there: pursue energy efficiency improvements, switch from gas to electric heating, incorporate clean energy systems like solar, and/or purchase carbon offsets.
(City officials have estimated that 85 percent of the buildings that will be standing in Boston in 2050 are already standing today, so it wouldn't be enough to apply the net-zero targets on new developments.)
Buildings do have some wiggle room.
Until at least 2030, emergency backup power and electric vehicle supply equipment can be deducted from a building's emissions.
Some owners with unique circumstances — such as those with historic building designations or those locked into long-term energy contracts — can also request a hardship compliance plan with alternative emission reduction standards and timelines.
Buildings that refuse to comply with the reporting requirement will face fines ranging from $150 to $300 a day, depending on their size (they effectively get up to 90 days to comply after receiving a warning for a violation). And those who do not adhere to emissions standards could get hit with fines up to $1,000 a day.
Failure to accurately report emissions is also punishable with fines ranging from $1,000 to $5,000.
Janey's signature Tuesday comes after the Boston City Council unanimously passed BERDO 2.0 last week. City Council President Pro Tempore Matt O'Malley, who originally introduced the measure, called it arguably the "most impactful decarbonization law" in the country.
The ordinance also establishes an Emissions Review Board tasked with drafting regulations, reviewing plans, and enforcing rules, as well as an Equitable Emissions Investment Fund to support projects that benefit populations disproportionally affected by air pollution.
O'Malley called Tuesday a "historic day for Boston."
"By passing and signing this transformative climate legislation into law, we are codifying equity and resilience in our city's large buildings," he said. "I am proud to have led and partnered with environmental justice organizations and various stakeholders across the city to create aggressive, but achievable sustainability goals for a carbon neutral future."
Newsletter Signup
Stay up to date on all the latest news from Boston.com