Local News
Boston police give short suspension to sergeant who bragged about hitting George Floyd protesters with his vehicle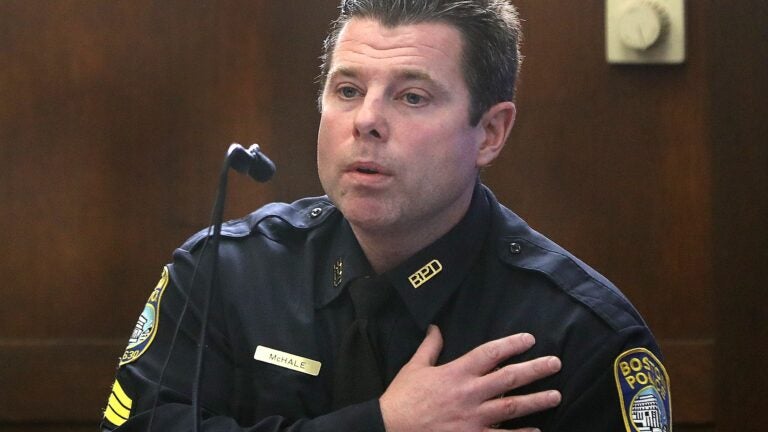 A Boston police sergeant who was investigated after body camera footage showed him bragging about intentionally striking protesters with his vehicle must serve an unpaid suspension of at least eight days, the department said Friday.
Officials announced the punishment for Clifton McHale a few hours after Acting Mayor Kim Janey called on police to "move quickly to issue discipline and hold this sergeant accountable for conduct unbecoming an officer."
Earlier Friday, the Globe reported that McHale had returned to active duty pending a disciplinary decision after the conclusion of an internal investigation, which was launched when the video was released in December. McHale is a supervisor in the department's court unit.
Read more at BostonGlobe.com.