Local
Woman sues after she is reportedly scalded by Dunkin' coffee
The woman's lawsuit also alleges the Dunkin' employees laughed and mocked her during the incident.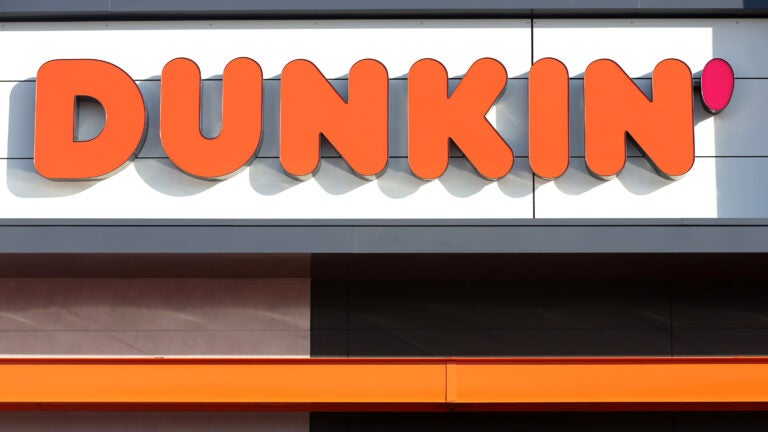 Going to Dunkin' Donuts is a routine experience for coffee and doughnut enthusiasts throughout New England.
But one woman's visit quickly soured back in June of last year, when she says her Dunkin' coffee spilled onto her lap, burning her legs and buttocks, while she was going through a drive thru in Brockton. And as she screamed, jumped from the vehicle, and tore her leggings off, employees in the coffee shop pointed and laughed, she says.
Now, she's suing.
The company that operates the Dunkin' at 43 Torrey St. in Brockton is owned by Cadete Enterprises Inc., a business located in Pembroke.
In the lawsuit, filed in Plymouth Superior Court last Wednesday, the woman is demanding the business "compensate her for her losses to be proven at trial, and such further relief as is just and proper," according to the document, shared online by The Patriot Ledger.
Neither the plaintiff's attorney, nor a representative from Cadete Enterprises, returned requests for comment as of publication time.
During the incident on the evening of June 22, 2020, the woman was in the passenger's seat of her sister's vehicle, and the two ordered three hot coffees. The coffees were handed to the woman's sister in a tray.
"The Dunkin' Donuts employee had negligently failed properly to cap the coffees, or place them firmly into the tray, and as the tray was being brought into the car, the coffees came loose and tipped their scalding hot contents onto the plaintiff, which scalded her legs and buttocks," the lawsuit says.
"Screaming in pain, the plaintiff was forced to rip off her leggings in the parking lot, exposing herself in full view of the Dunkin' Donuts employees," the lawsuit says. "Seeing this, the employees were pointing, laughing, and mocking the plaintiff. Thus, not only was she burned and in pain as a result of the employees' negligence, she suffered the indignity and extreme embarrassment of being laughed [at] and mocked, while in a vulnerable and exposed condition."
The lawsuit says the woman "suffered serious burns to her legs and buttocks," and also had nerve damage. There was also a mole reportedly on her buttocks that was "causing significant pain and discomfort;" she had to have a surgery to remove it. She now has scars, the lawsuit says, and may get plastic surgery to address them.
The lawsuit alleges negligence by the Dunkin' staff for not placing the coffees in the tray properly, or putting the caps on right. It also alleges "negligent infliction of emotional distress" due to the woman having to remove her leggings in the parking lot and the staff allegedly laughing at and mocking her.
"The plaintiff's emotional distress was evidenced by physical harm manifested by objective symptomology, including but not limited to: sleep disturbance and bouts of crying," the document said.
The lawsuit also alleges that the emotional distress caused was intentional, calling the actions by the staff "extreme and outrageous, beyond all possible bounds of decency and utterly intolerable in a civilized community," and that they should have known that the way they acted "would likely have caused [the plaintiff] to suffer emotional distress."
Newsletter Signup
Stay up to date on all the latest news from Boston.com