Local
Police investigating after 16-year-old bitten by coyote on Chatham beach
"Over and over, if they start to get food from people, that food reward, they start to associate people with food."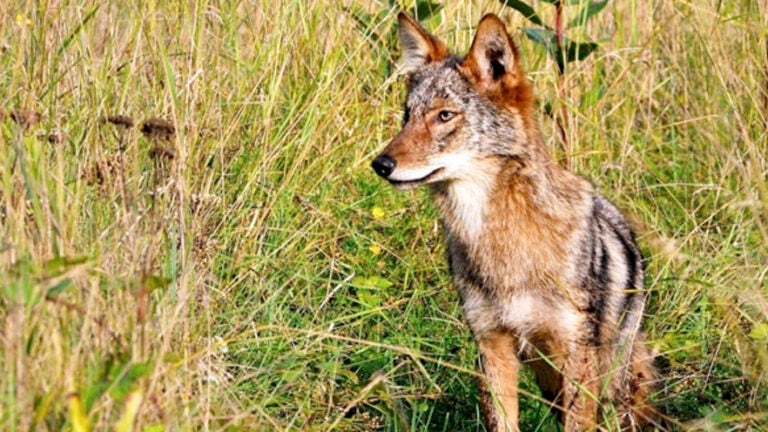 Police are warning the public not to feed coyotes after one bit a 16-year-old in the ankle on a beach in Chatham.
On Monday around 8 p.m., the teenager and a friend were eating on a blanket at Harding's Beach when the coyote approached, according to a Chatham police Facebook post.
"I believe he and his girlfriend were having a picnic on the beach and a coyote walked to them, sniffed around, and bit his ankle," Dave Wattles of MassWildlife told WCVB.
The coyote bit one of them on the right ankle and, after the two teenagers had run away, it picked up some food and a purse and headed into the dunes.
Chatham police are also investigating reports of people seen feeding the coyotes.
"They're smart just like a dog," Wattles told WCVB. "So, you're essentially giving your dog a treat. And over and over, if they start to get food from people, that food reward, they start to associate people with food."
The town is placing coyote-specific advisories around Harding's Beach, and police are reminding residents not to feed coyotes and to keep a safe distance. Officials also told WCVB that rangers have responded to incidents of coyotes trying to obtain food from people.
"Must have been frightening for those teens. Have seen the coyotes rummage through the summer garbage after everyone has left that Harding's beach lot," one commenter wrote on the police department's post. "It's tragic coyotes will pay for the ignorance of the people who are feeding them. I understand the need to cull the population, but it should be done because of lack of predators – this only fuels the fear and distrust of these creatures who are simply trying to exist with an ever growing human population on the Cape."
There have been several recent reports of coyote bites in Arlington, and in August a child was bitten by a coyote at North Herring Cove Beach in Provincetown. Also in August, a woman was followed by a coyote while walking on Race Point Beach in Provincetown.
Police are asking the public to report coyote sightings to police at 508-945-1213 or animal control at 508-945-5111.
Newsletter Signup
Stay up to date on all the latest news from Boston.com