Local
Mother of missing N.H. 5-year-old arrested in NYC as search continues for boy
Authorities said they are still looking for Elijah Lewis, who was last seen six months ago.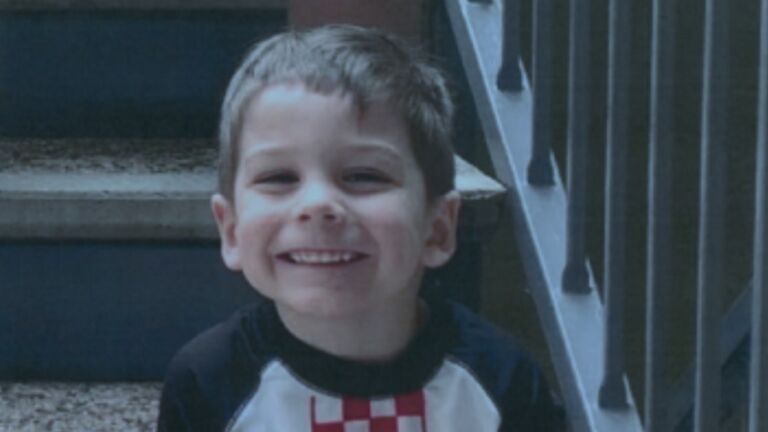 The mother of a missing 5-year-old boy from Merrimack, New Hampshire, and her boyfriend were arrested Sunday in New York City on charges of witness tampering and child endangerment as part of the ongoing investigation into the boy's disappearance.
The Search for Elijah Lewis
The search for Elijah Lewis is continuing following the arrests in New York, New Hampshire authorities said in a statement on Monday. Lewis was last seen by "independent individuals" about six months ago, but he was not reported missing until last week.
His mother, 35-year-old Danielle Denise Dauphinais, and Joseph Strapf, 30, were found and arrested in the Bronx on warrants issued as part of the investigation into the 5-year-old's whereabouts, according to the New Hampshire Attorney General's Office and police.
"The witness tampering charges allege that they each asked other people to lie about Elijah and where he was living knowing that child protection service workers were searching for Elijah," the authorities said in a statement. "The endangerment charge alleges that they violated a duty of care, protection or support for Elijah."
Both Dauphinais and Stapf were expected to be arraigned in the Bronx County Criminal Court on Monday, but New Hampshire authorities have sought extradition of the couple back to the Granite State.
Authorities are continuing to search for Lewis and are asking for the public's help finding the 5-year-old. Over the weekend, police conducted a search of the lake behind the home where the boy was known to be living and was last seen.
The state's Division for Children, Youth, and Families notified police on Thursday that Elijah was missing. Merrimack police immediately began an investigation, quickly joined by state police and the New Hampshire Department of Justice.
Anyone with information about Elijah's whereabouts is asked to contact the Merrimack Police Department's Crimeline at 603-424-2424 or New Hampshire State Police Communications at 603-223-4381 or 603-MCU-TIPS (603-628-8477).
The lead investigator, Detective Sergeant Kelly Healey, can be contacted directly at [email protected]
Newsletter Signup
Stay up to date on all the latest news from Boston.com