Local
Tufts University student dies in accident
Madie Nicpon was a member of the class of 2023.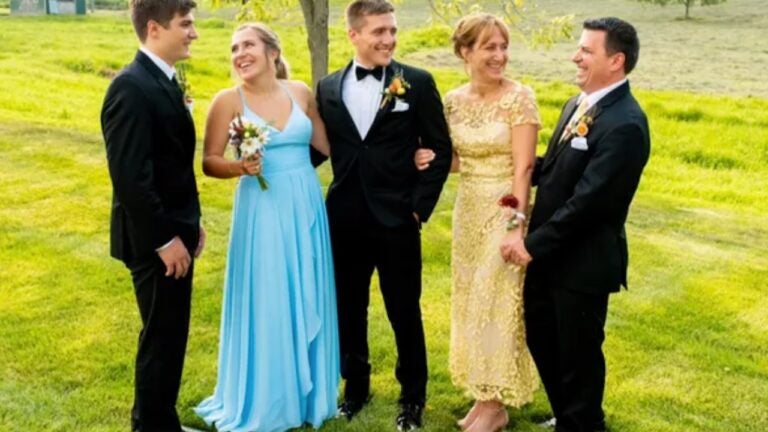 A Tufts University student is dead following an accident on Saturday, according to school officials.
Madie Nicpon, class of 2023, died in an unspecified accident. The accident did not involve a motor vehicle, according to a spokesperson for the city of Somerville, where Tufts is located. The spokesperson declined to provide additional details, citing the need to protect personal "medical information."
A statement from university officials, issued Monday, also did not specify the biopsychology major's cause of death.
A native of Suffern, New York, Nicpon was also a member of the women's lacrosse team, and was active in the university community, the statement said.
"In the face of this painful loss, our hearts go out to Madie's family and friends," the statement said.
Around 3,000 students, staff, and faculty gathered together at the Gantcher Center to remember Nicpon, and then held a candlelight vigil on Bello Field, according to the university.
"The number of community members who turned out to lend support to each other, to Madie's friends, and to her family was a testament to how many lives Madie touched during her time at Tufts," the statement said.
A GoFundMe has been set up to help Nicpon's family with medical and funeral expenses, according to its description. As of around 2 p.m. Tuesday, it had raised over $125,000 with a stated goal of $150,000.
"Her contagious smile and laughter lit up every room," the fundraiser description reads. "Her generosity and kindness has left a lasting impact on those around her."
Nicpon was named Journal News/lohud Rockland Scholar-Athlete of the week back in September 2018. At the time, she played three sports while also maintaining a 4.12 GPA at Suffern High School. She was also her class's president, among other extracurriculars.
"I genuinely like putting myself out there and experiencing things," she said at the time.
Newsletter Signup
Stay up to date on all the latest news from Boston.com