Local
Maimed commuter rail conductor sues train operator Keolis
The conductor lost part of a finger during a December 2019 incident involving a train door, according to the lawsuit.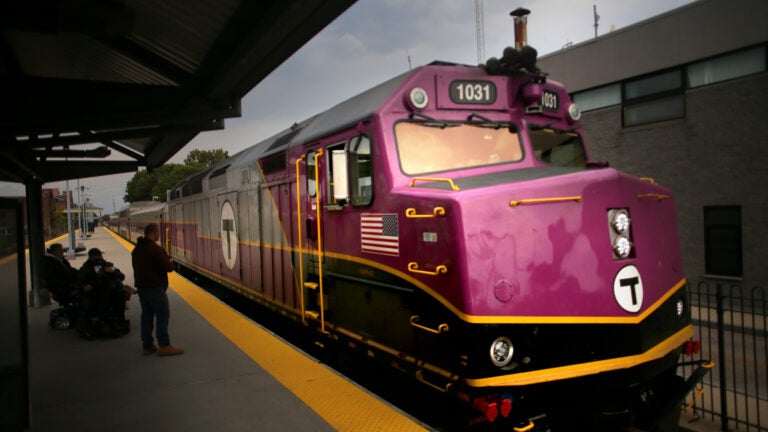 An assistant conductor has sued Keolis, the company that operates the MBTA commuter rail, claiming that part of his right ring finger was severed by a defective train door.
The three-page lawsuit, filed in Suffolk Superior Court on Oct. 12, details the Dec. 4, 2019 incident that allegedly left Allen Chin maimed while at the Framingham train station.
A spokesperson for Keolis declined to comment due to ongoing litigation, as did Chin's attorney, Robert T. Naumes Sr.
During the incident in question, one of the train's doors wasn't working correctly, according to the lawsuit. The door took off part of Chin's right ring finger, leaving him "incapacitated."
Along with the pain from a partially severed finger, Chin also suffered "anguish of mind and so will continue to suffer for an indeterminate period of time in the future," the lawsuit said.
Due to the injury, the assistant conductor has been unable to work, according to the document.
Though he couldn't comment on this case specifically, Naumes said that those who work for the railroad aren't covered under state workers' compensation programs, and instead fall under the Federal Employers Liability Act, or FELA, which has been in place since 1908. The law doesn't cover things like trollies, but does cover those who work on the commuter rail.
"When they're hurt on the job, their remedy is to file a lawsuit against the railroad to collect their compensation," Naumes said. "That's why it's a lawsuit."
Though still a potentially dangerous job, back when the law was enacted, dozens upon dozens of workers were regularly either hurt or killed on the job, Naumes noted.
Newsletter Signup
Stay up to date on all the latest news from Boston.com