Local News
Turning a new page: Roxbury finally celebrates its new and improved library 
The Boston Public Library's Roxbury branch underwent a $17 million facelift last year, but an opening celebration was put on hold due to COVID-19 — until now.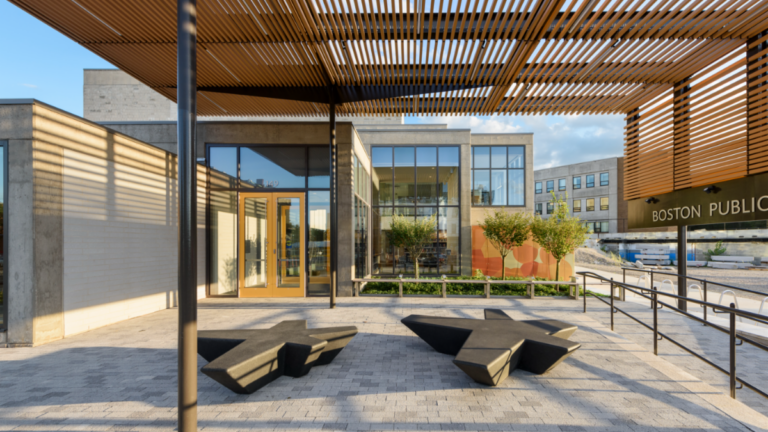 After a year of waiting, city officials joined community members on Saturday to celebrate the opening of the newly renovated Boston Public Library Roxbury branch in Nubian Square.
The Roxbury branch underwent a $17.2 million facelift that started in November 2017 and wrapped up in October 2020. Due to the COVID-19 pandemic, officials were forced to put off a celebration of the new building until now.
Saturday's community celebration included a handful of interactive, family-friendly activities in partnership with the Boston Book Festival and was funded by the Wagner Foundation.
Acting Mayor Kim Janey marked the occasion with a ribbon-cutting ceremony.
"Libraries are so much more than the books they carry," Janey said. "They are an urgent community resource. And when we put resources into our communities, they are able to thrive. They create opportunities for us to gather, to learn, and to connect. I want to thank all of our partners for coming together to bring this amazing renovation of the Roxbury branch of the Boston Public Library at Nubian Square."
The 27,000 square foot renovation was designed with the input of Nubian Square residents and the wider Roxbury community. The renovation opened up the prior space, and includes a new welcome area overlooking a redesigned plaza; improved visibility and openness; dedicated spaces for patrons of all ages–including a brand-new children's corner; a prominently featured African-American collection space; a nutrition lab, and a learning lab; a community room with state-of-the-art technology; new computer workspaces; and more.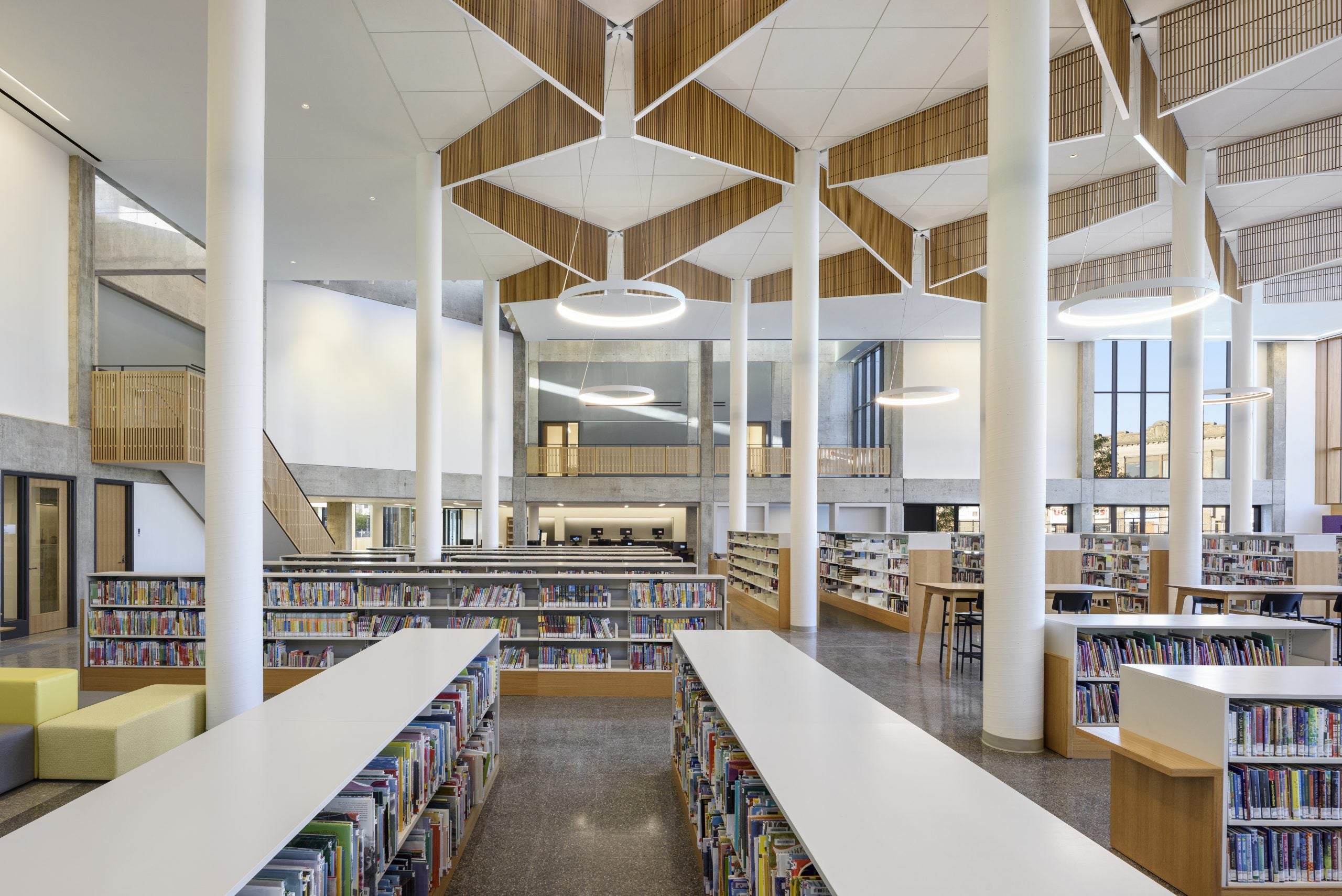 A Modern Reflection of Roxbury
A new roof, windows, insulation, and modernized HVAC and lighting will significantly reduce the building's energy consumption and carbon footprint, according to officials. The space also features two interior Percent for Art installations.
BPL President David Leonard described the modern library as a reflection of its community.
"All the special elements of this new branch — the nutrition lab, the dedicated space for the African American collection; the tech classroom; and the return of public art and new art projects — are a direct response to so many people who had a voice during the community process," said Leonard. "It is truly the Roxbury community's vision of what this place could be that brings us together to celebrate today."
As part of Saturday's celebration, visual artist Zahirah Nur Truth put on a participatory chalk art activity to help beautify the new branch. That event was followed by Janey's ribbon-cutting, then by a Boston Education Activism Tour (BEAT) of Nubian Square.
During that tour, high school students in METCO — the voluntary school desegregation program between Boston and the mostly white suburbs — took participants on a journey into Boston's past to uncover the rich history of Roxbury's Black community. The tour made note of Nubian Square's landmarks, from the Dillaway-Thomas House to Hibernian Hall, to uncover the stories of decades of artistry, activism, and achievement. The tour culminated at the new Nubian Square headquarters of METCO.
Finally, the library celebration concluded with a reading of the forthcoming picture book Dream Street, written by Roxbury natives Tricia Elam Walker and Ekua Holmes. The book is described as "a love letter to growing up in this vibrant Boston neighborhood."
Newsletter Signup
Stay up to date on all the latest news from Boston.com