Local
'Fluffernutter' is officially in the Merriam-Webster dictionary
Other additions include dad bod, vaccine passport, and whataboutism.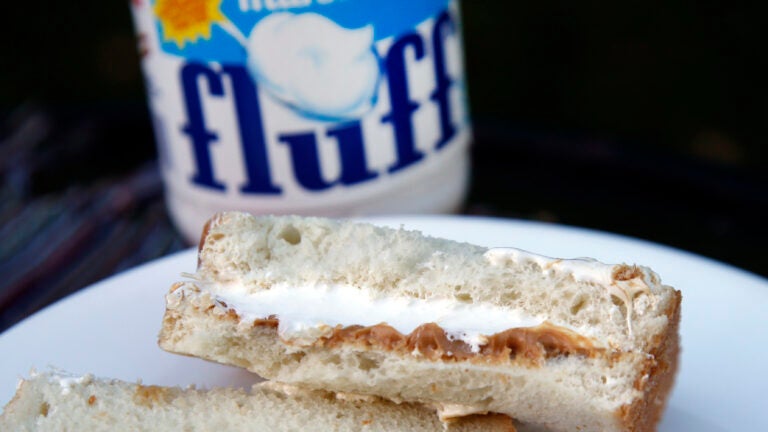 A local phenomenon — the "Fluffernutter" — made national headlines this week when Merriam-Webster announced the word would be added to their dictionary.
If you know it, you love it: the Fluffernutter is an iconic combination of peanut butter and Marshmallow Fluff, which was actually invented in Somerville, right outside of Boston. But don't take our word for it, check out this super official definition: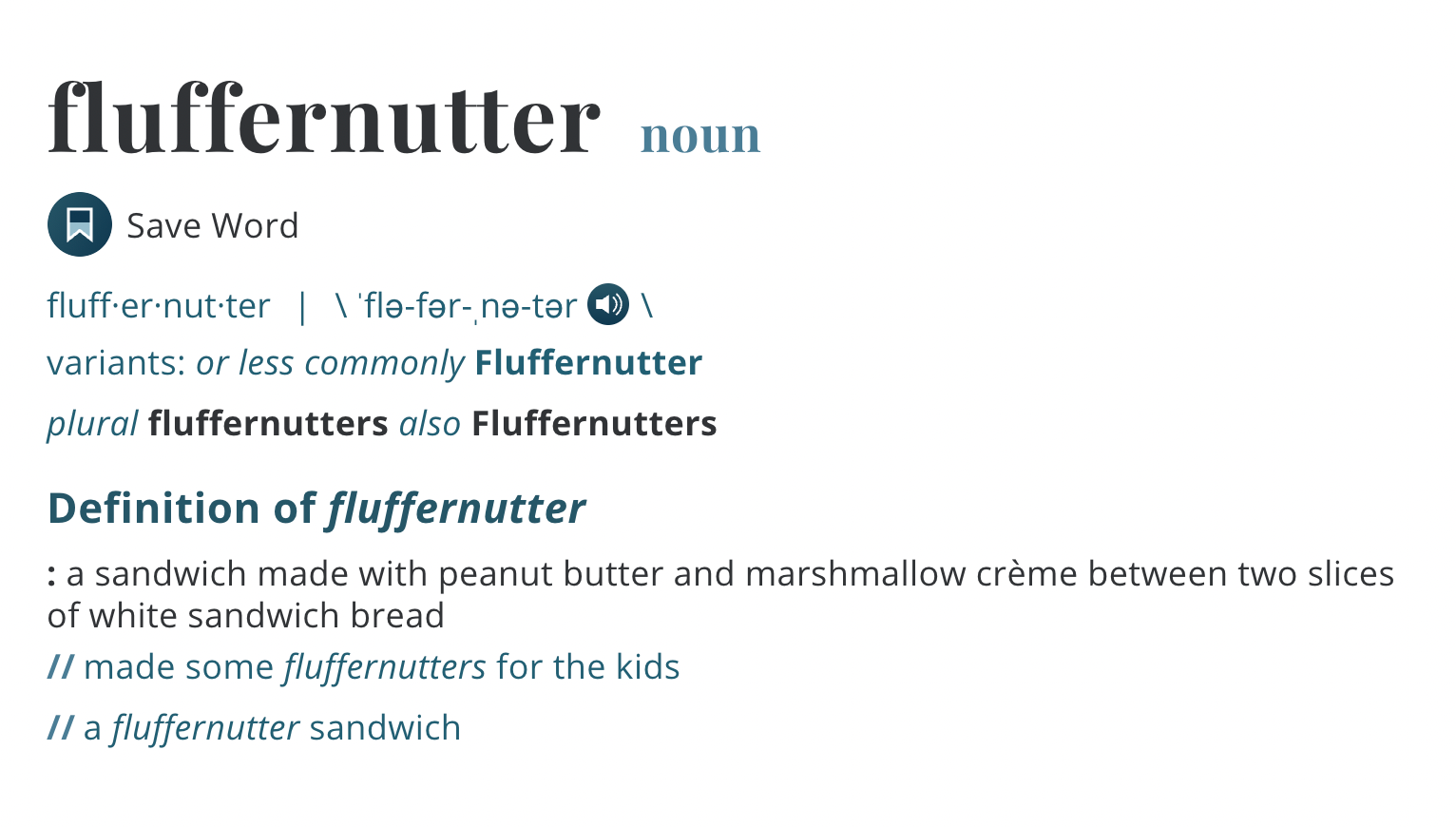 Okay, so the definition says marshmallow creme, but the brand is a part of the story in New England. Somerville celebrates its invention every year with the "What the Fluff" festival, honoring the legacy of one of fluff's earliest makers, Archibald Query.
According to MarshmallowFluff.com, the origin of fluff dates back to before World War I when Query made it at home and sold it door to door before wartime shortages forced him to close down. After the war, he sold the recipe to two Swampscott High School graduates, H. Allen Durkee and Fred L. Mower, who bought it for $500 dollars. Marshmallow Fluff is produced in Lynn to this day, at the Durkee Mower Company factory.
Before the pandemic, thousands flocked to Somerville to indulge in and celebrate the sweet treat. Chefs and vendors are encouraged to create themed offerings. The fluffernutter is old hat at the festival, and in September people got to enjoy fluff-infused momos, churros, ice cream cones, beer, cocktails, bonbons, breadsticks, macaroons, and whoopie pies, to name a few.
Merriam-Webster's move to include "fluffernutter" in the dictionary may be highly validating for most New Englanders who've had to defend the sticky sandwich to outsiders, but it's not the only new inclusion. Merriam-Webster added 454 other words to the dictionary, including air fryer, dad bod, deplatform, vaccine passport, whataboutism, doorbell camera, and more.
Newsletter Signup
Stay up to date on all the latest news from Boston.com